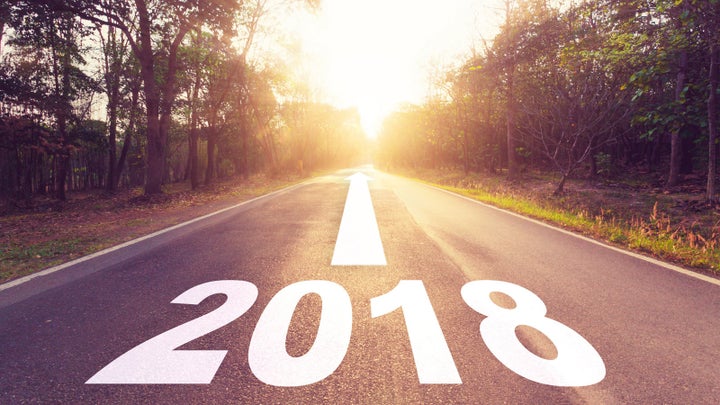 By Paul Tibbitt, Vice President of Business Development at CJ Affiliate
Having been forecasted to reach $6.8 billion by 2020, affiliate marketing is a rapidly growing channel that advertisers and publishers are increasingly using to get in front of the right audience and monetize their content. As consumers add more devices and their shopping experiences become more digitally-led, we will continue to see a great deal of innovation in affiliate to keep pace with evolving habits and behaviors. Here are three ways I predict it will evolve in 2018:
Content and Influencer Publishers. "Content" has been hailed as the future of affiliate for a few years now, but 2018 will be the year when content publishers (i.e. bloggers, influencers and tastemakers) begin to make up a significant portion of affiliate marketing programs. For context, in the last two years we've seen affiliate network participation from content publishers soar 175% and sales revenue driven by content publishers have risen 240%. Given the influence and reach of these publishers throughout the shopper journey, more advertisers are realizing how powerful a combination of influencer marketing and affiliate can be and are looking to make those publishers a bigger part of their program. However, to be successful, content publishers need the right tools and guidance to integrate with advertisers in a way that's cost-effective and efficient for all parties involved. As more content and influencer publishers continue to enter the affiliate space, the successes will build on themselves as they increasingly engage in affiliate partnerships.
Personalized Offers. One-to-one marketing to individuals at scale is considered the "Holy Grail" for every marketing channel and affiliate is no different. This year we saw advertisers dip their toe into the waters of personalization, but there's a lot of work ahead and technology to be built to do it right. As with most innovation, there has been a fair amount of hype and misleading claims about delivering personalization in our industry. In the end, the marketers who pursue a transparent and inclusive approach to connecting individual consumers with tailored offers will lead the industry. I expect to see significant progress in that direction in the next 12 months as publishers get more comfortable sharing information with their advertiser partners, which leads to higher conversions and better outcomes.
Consumer Value and Acquisition. Affiliate marketing has generally been misunderstood by the C-suite. It's sometimes viewed as a channel that drives sales in a pinch but does so inefficiently and without incrementality. But that's changing. Affiliate will increasingly get the credit it deserves as a strategic and valuable channel in the marketing mix, due in large part to a relatively new capability to the power of affiliate in acquiring new consumers. Through new data, we've seen that the consumers acquired through affiliate tend to place more orders at higher price points. In 2018, more budgets will shift into affiliate as senior marketers conduct thorough examinations of their channel performance and recognize the value of affiliate consumers.
Keeping these trends in mind, marketers and publishers will be better prepared to maximize their affiliate programs in 2018. Here are three areas to explore to do so:
Develop Content and Influencer Partnerships:
For advertisers: Provide content publishers comprehensive product and brand information so they understand your perspective and can market you successfully.
For publishers: Share relevant audience data and educate advertisers on the product positioning that resonates with your audience.
Share Data for Personalization: Advertisers and publishers should share as much audience, promotional and purchasing data with each other as possible in order to understand behavior tied to different consumer types. Advancements in data mapping are helping to facilitate consumer recognition across devices, channels and media formats.
Align Investment with Consumer Value: There's more data on shoppers and their purchasing behavior available in the affiliate channel than ever before. Marketers should examine this data to ensure their investment decisions are aligned with the channels that are acquiring, engaging and retaining the most consumer value.
Support HuffPost
The Stakes Have Never Been Higher
Related
Popular in the Community