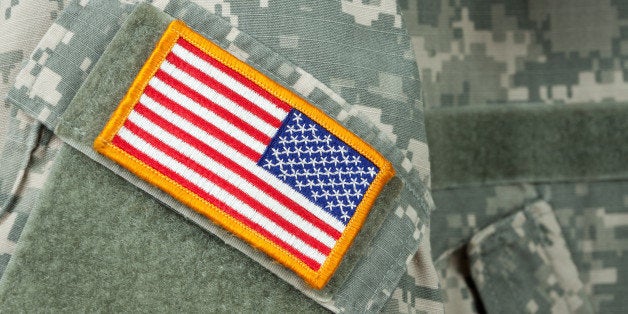 Nathan, an Army Sergeant with a Middle East combat tour under his belt, walked straight from his Army position into a freight transport career that provided a living wage and full benefits to support his family.
What made Nathan's transition unique was that his training and credentialing as a commercial truck driver occurred prior to his taking off his uniform - as did the offer of employment and link to community services for him and his family.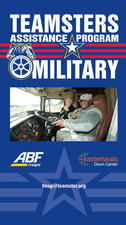 Programs like TMAP combine the best of public, private and non-profit entities to ensure veterans succeed where they live.
Although his new posting with ABF Freight was in Kansas City, he had to commute about 40 miles each way, and childcare became an issue. As part of the unique relationship between TMAP, ABF Freight and Easterseals, supports and services such as childcare are provided to transitioning military families like Nathan's. Shortly after learning of the situation, EasterSeals Dixon Center contacted him with options and solutions that preempted a problem before it became a crisis.
Given that upwards of 250,000 service members depart the military every year, scenarios like this play out daily. The lucky ones are veterans like Nathan and 1,500 other transitioning service members participating in TMAP this year because the program incorporates "wrap-around" services. (Wrap-around services are non-work-related assistance such as childcare, transportation, housing and more that are necessary to hold down a job.)
Nathan thrived because four very disparate organizations worked together seamlessly to recognize the needs and value of transitioning service members. When it comes to veterans and military families, business and non-profit leaders should consider the three priorities the organizations followed for ensuring success with transitioning veterans.

Crisis prevention. The needs of our veterans and their families are evolving, not disappearing, as evidenced in a report from Purdue University's Military Families Research Institute. I've seen this statement play out daily. It translates to a need for partnerships close to where veterans live, partnerships that have their finger on the pulse of the unexpected anomalies that pop up both prior to and during the transition period. Being closely connected allows for crisis prevention rather than crisis intervention.
Reinvesting, not replicating. This past January, the PwC Charitable Foundation invested in ESDC specifically to enhance its ability to scale and meet veterans where they are. It allows ESDC to accompany them on their journey through TMAP and the Solider for Life transition program. Admirably, the funding does not go to overhead and transaction costs. Rather than replicating programs that may already exist, the PwC Charitable Foundation recognizes that the real power of change comes from leveraging professional operations such as ESDC to achieve real social impact on a daily basis.
Community-based solutions. During testimony before the Subcommittee on Economic Opportunity, Committee on Veterans' Affairs, United States House of Representatives last year, I stated my belief that the solution to the successful transition of service members lies in America's communities. This starts with a warm handoff to the community where the veteran ends up living. Organizations such as EasterSeals, ESDC, the PwC Charitable Foundation, ABF Freight, and the Teamsters connect locally to ensure veterans flourish across this great country.
In The Ender Quintet #3, Orsen Scott Card wrote, "Every person is defined by the communities [they] belong to." Our veterans and their families are making a positive difference in the communities where they live. It's our civic and professional duty to contribute to that rubric of success.
REAL LIFE. REAL NEWS. REAL VOICES.
Help us tell more of the stories that matter from voices that too often remain unheard.