By David Slayden, Executive Director & Founder, BDW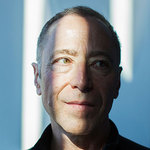 Earlier this year, a Deloitte University Press study on business culture and engagement found that creating a good company culture and elevating employee engagement has become the number one issue facing companies around the world. In fact, 87% of organizations cited culture and engagement as one of their top challenges, and 50% called the problem "very important." Engaging employees through a fun and positive workplace culture and environment is especially important in the advertising and tech industries, where talent drain is a major business challenge. We all know that we need to keep people happy if we want to drive revenue, but how is that done through the creation of a better physical office environment? Since a good culture is driven from the top down, I suggest that your leadership team ask three important questions to see if you are doing everything you can to make your office space engaging, playful and connected.
How is my office space nurturing positive work culture?
A great company makes sure that their office space encourages play and creativity. Do your conference rooms provide enough space for teams to play as they ideate? Does the layout of the desks incite creativity? Are you properly wired for digital, global collaboration? All of these things should be considered through the lens of your end goal: a creative, happy, engaged workforce. At BDW we had a predominantly studio environment because we found the studio environment to be non-hierarchical and free of hiding spots, which created a more collaborative spirit. Our large, square tables accommodated eight and everyone faced the center, thus removing the 'head of the table' power role. The tables had eight power outlets in the middle, a nod to the need for everybody to have digital tools at their disposal. The office space we created became key to the open critiques that dominated our learning sessions. It drove home our desire that the teachers focus less on providing answers than they did on asking questions and guiding students to discover their own solutions. Lectures became less important and instead students worked together on the development of ideas. But we also provided private spaces for individuals to escape so they could focus and ideate. Space to be alone to think (or nap) is as crucial as is a space to collaborate. 
If you are leading with the mindset of collaboration, play, and creativity then you must look at how you are connecting everybody in a way that makes that happen. This is as true when it comes to connecting offices overseas as it is when connecting two coworkers who sit across from each other. Connectivity includes both the physical environment and the digital environment. Thanks to the global nature of business, most companies are forced to find a way to connect offices and staff over distributed space and multiple time zones. Make sure you are set up to make this connection easy, personal and organic. If you want an engaging and exciting brand you must build a workspace where everybody is connected in a single, brand-centric mission and pointed towards collaboration. This happens through smart connections that provide both freedom to play and be creative but also parameters that allow staff to work efficiently.
Does our space reflect out brand?
Focusing on work connectivity and office spaces that incite collaboration won't just strengthen an employee's ability to collaborate; it will strengthen your brand because the right environment is the brand. Norman Foster's Spaceship represented Apple's brand values of innovation, beauty, and ease of use. Look around. Does your workspace embody and express your brand's values? Does your physical space inspire employees to passionately participate in your company's future? Consider R/GA's recent office redesign. They had a pretty practical goal: to enable collaboration across the agency's 17 offices. Their new space is certainly about efficiencies, but it will also reconfigure how R/GA employees think about the brand. For example, their decision to put production studios in house shows employees that they want them to actually produce creative work and play around with creative ideas, not just conceive of them. The advanced lighting in the office, which is programmed to change light and temperature based on the seasons and weather, shows that they have a deep understanding of the human experience, which means they understand the customer experience. Its almost as if the new R/GA office is a customer experience lab where R/GA will gather insights about communicating and collaboration (physical and virtual) far beyond the value and convenience of easier networking across the agency's 17 offices. 
Recent efforts of R/GA, Apple, and other industry leaders to explore new workspaces reflect the importance of transforming the office for the 21st century. It shows our desire to integrate (not merely connect) the digital landscape with the physical landscape. And it acknowledges that the employees of a company want to have a good time, collaborate and interact with the brand in a physical way. Now is the time to ask yourself if your employees are seated in a physical expression of your goals and values and, if they aren't, what you can do about that.
REAL LIFE. REAL NEWS. REAL VOICES.
Help us tell more of the stories that matter from voices that too often remain unheard.