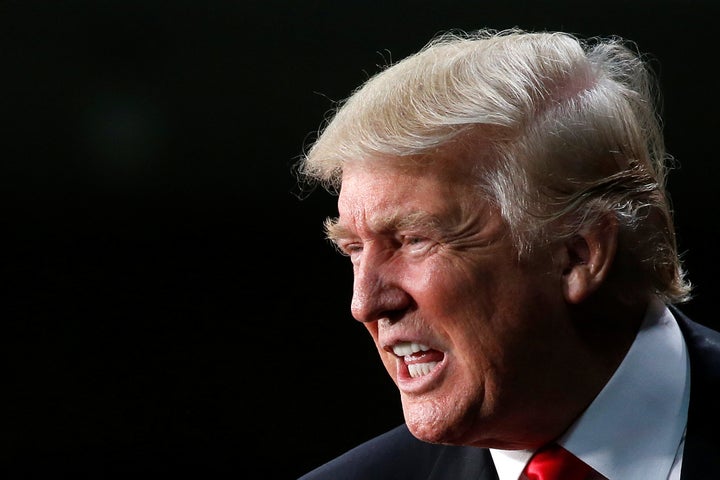 An unlikely trio made up of a former Republican congressman, a former Democratic congressman and the ex-bassist for Nirvana think that maybe the solution lies in getting regular Americans to ask three questions — and to insist on answers from the politicians.
Donald Trump is a demagogue who won't deliver on his promises, they say. Once Americans grasp that, the voters will start looking elsewhere.
"I predict that this will burn out, the Trump strongman promise of a savior will fail, and adherents will come to the realization that he is a false savior," said former Rep. Bob Inglis (R-S.C.), who lost his re-election bid in 2010 after he embraced the truth of climate change.
"They'll be looking for, I hope, a more serious conversation after that," Inglis said.
Hillary Clinton's emails? They're a sideshow. Trump's bankruptcies? Immaterial. Democrat or Republican? Also, mostly irrelevant. Too much attention focuses on the presidential race as entertainment and sport.
"It's the horse-race politics, and it's not the policy. It's politics and personality," said Krist Novoselic, the Nirvana and sometimes Foo Fighters bassist, who spends much of his time these days reading legal decisions and policy papers, as well as pushing his own voter system reforms.
The three issues that Inglis, Novoselic and former Rep. Brian Baird (D-Wash.) think really matter are climate change, the federal debt and a dysfunctional political system corrupted by money.
"What specific actions will you take, and what will you ask the American people to do to reverse global climate change and ocean acidification?"
"What specific actions will you take, and what will you ask the American people to do to fix the growing debt of the United States?"
"What specific actions will you take during your campaign and your time in office, and what will you ask the American people to do to help restore the respect and confidence of the American people in their elected government?"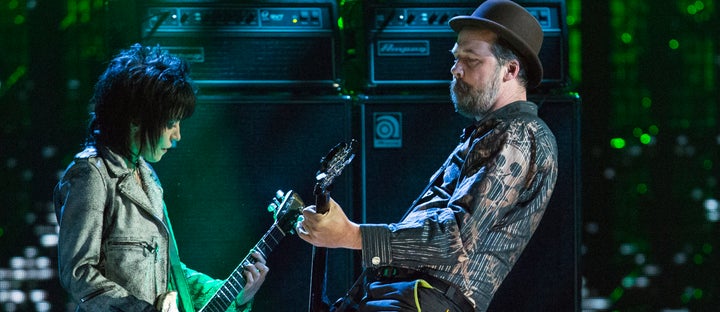 There is no one correct answer to each question. The idea is to force politicians to provide thoughtful answers ― and to make them prove they're not pandering by also laying out the sacrifices the voters will need to make.
"No candidate should get away with these really facile platitudes of 'Oh, I'll fix it, believe me, I'll fix it.' Tell me how," said Baird, who is the primary force behind the initiative.
To finance it, Baird has tapped the few hundred thousand dollars he had left in his campaign coffers when he decided not to seek re-election in 2010. He started with a social media campaign in New Hampshire, a state that is politically savvy but that receives little attention after the presidential primaries move on.
This year there's also a bellwether Senate contest in New Hampshire, featuring Republican Sen. Kelly Ayotte and Democratic Gov. Maggie Hassan. Baird's social media effort is pushing voters to call on both candidates to answer the three questions.
It's not entirely clear how successful he has been, but The Huffington Post reached out to the candidates' campaigns to see if the main points were at least on their radar. For the most part, they are in the Granite State.
Inglis suggested that embracing all three questions could be a way for Ayotte — or any other Republican — to inoculate herself against Trump's downward pull on the polls.
"This one, I hope, has the DNA of if you're someone as good as Kelly Ayotte, you're sort of welcoming the questions — yeah, let's talk about that," Inglis said. "The first two really set up the third. If you're going to talk to people straight about the deficit, if you are going to talk to people straight about climate change, then you are restoring faith in the process."
And doing that tells voters you're no Donald Trump ― even if, like Ayotte, you plan to vote for him.
"We're calling on candidates to be responsible," Novoselic said, "and we're calling on voters to hold the candidates responsible."
None of the three men see their project as a magical cure for political dysfunction, but they hope it's something that will gain traction and recognition. Baird has even come up with a hand symbol for the three questions that looks a lot like an OK sign.
"Gradually, the ship turns. Gradually, voters are going to say, 'Wait a second, he may be entertaining, he may be funny, he may tap into my anger, but that's not going to solve the problem,'" said Baird.
"We have to do two things: tap into younger people who say, 'That's my future on the line,' and [reach] adults, grownups, who say, 'I don't want to leave an overheating planet, I don't want to leave a crushing debt, and I won't vote for somebody who won't say what they're going to do about it. Period,'" Baird said.
None of that is to suggest that prying people away from Trump will be easy because millions are drawn to him for misguided reasons, said Inglis.
"Challenges are globalization, automation, the decline of the suburbs, and the basic cultural change — that's what has people upset," Inglis said. "And add the subtext of all that is the loss of the prerogative of defining normality. Particularly if you're a white male, you've had the prerogative of defining normality."
He also admits that instead of letting go of the angry rhetoric, former Trump supporters might grow even angrier at losing the promise of salvation.
"What happens once your savior is found out to be a false savior? Do you then look for an adult in the room? Or do you leave the room? Or do you burn down the room?" Inglis said. "And that's an open question, really, about what happens once people are disappointed in this showman-strongman."
Novoselic hopes their project at least offers people a way to step back, reflect and maybe take a more constructive approach.
"You do what you can do. You hug your wife. You can't crusade — there's enough of that, people just crusading," Novoselic said. "You just do what you do and say, 'Hey, everybody, here it is. There's just three questions.'"
Popular in the Community