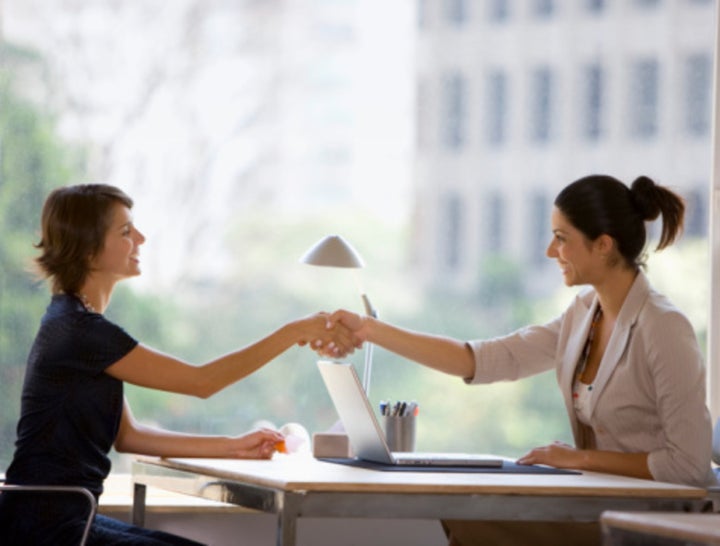 "Why, oh why, did I take this job?"
Have you ever asked yourself that question?
You spent days perfecting your resume and finding the right salutation for your cover letter, weeks biting your nails and fretting about the interview process, and maybe even hours rehearsing your presentation assignment with anyone who would listen.
You did everything right and it paid off - you got the job!
Fast forward through goodbye cake parties, transition meetings, and welcome emails - t is week three of your new job, and you are starting to think you've made a terrible mistake. The atmosphere is horrible, you feel like a square peg in a round hole, and as for engaging management? Well, that's just a foreign concept.
You're not sure what went wrong. You knew it was important to ask about job challenges, and thought you did the right thing when you asked the golden end-of-interview question:
"What will be the biggest challenge you foresee for the winning candidate in this new role?"
It is a great question, to be sure. And it will get you some good information.
But it's not likely they told you about the workplace culture, and THAT is the piece that is often most important to people. 
Here are three questions to ask before you say yes. (And it's true - you might feel awkward asking them, but that moment of mild awkwardness is far less painful than arriving at TWCC: Toxic Workplace Culture Central.)
1. How would you describe the culture of the organization? This is a great open-ended question that's pretty hard to hide behind. If you have an honest hiring manager, they will be clear about the challenges and opportunities. Be ready with some probing questions to help you out in case you get some tight lipped answers (i.e., "You say, 'Great,"' - can you tell me more?" "How would employees describe the culture?" "How would another team describe the culture?"). Listen for answers like, "Our team does a bi-annual team building event offsite," "We have a running club," "We don't send emails after 5pm or on weekends," "We have a job shadowing program run by current team members for new team members," "Our lunchtime yoga program gets so much participation we had to find a bigger venue," "We have a monthly improvement idea jam session," etc.

2. Can you tell me about the history of the team that I'll be working with? This question is more loaded than a baked potato. Here's where you can find out things like how new (or how established) your team is. Perhaps you do some diagnosis on their stage of team development, or how you might apply the situational leadership model to see what stage they are at. You can start to understand how resilient the team might be to change (based on their recent history with change).

3. What kinds of systems/processes are currently in place in the organization to support open and transparent communication and team building? The best answers are things like: we have weekly 1:1 coaching sessions with our team, we have a very committed performance review and goal setting process, we believe strongly in training, coaching, mentoring, and having difficult conversations, etc.
Remember, the hiring panel is not only interviewing you, but you are interviewing the panel to see if this job, culture, and environment is a great fit for you. Otherwise, on to the next opportunity!
Ruth Henderson is one of the Founders of Whiteboard Consulting Group Inc., and an experienced blogger. You can read more blog posts at www.whiteboardconsulting.ca, or follow her on Twitter @WBCG_Ruth
Ellevate Network is a global women's network: the essential resource for professional women who create, inspire and lead. Together, we #InvestInWomen.
Calling all HuffPost superfans!
Sign up for membership to become a founding member and help shape HuffPost's next chapter