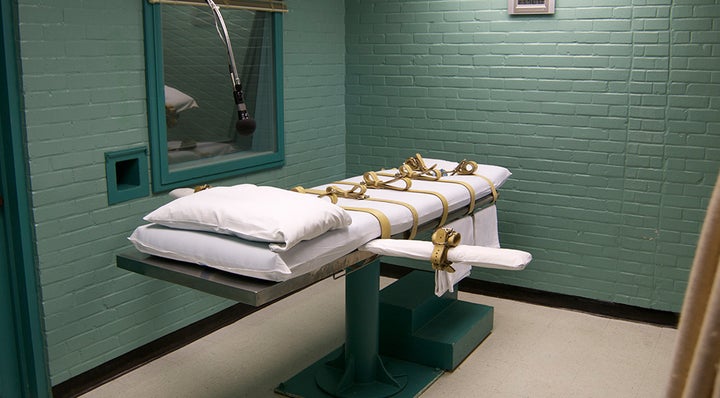 How is that possible in the United States – the land of the free, where a poor person is entitled to legal counsel and a criminal defendant has numerous chances to be heard in court? Actually, it happens with some ease, and in part, it happens because of conscious choices we have made about our legal system. There are at least three reasons for this counter-intuitive reality.
1. Prosecutors, Not Judges or Juries, Resolve Most Criminal Cases in America
When most people think of criminal cases, they have visions of Atticus Finch and dramatic closing arguments before juries. In fact, 97 percent of federal cases and 94 percent of state cases are resolved through plea-bargaining. The prosecutor determines what charges to bring against a defendant, offers him a lesser sentence if he accepts the deal in lieu of a trial, and often plays one defendant off of another in the process. In most cases, criminal defendants accept a plea rather than insisting upon their day in court because the penalty and risk associated with going to trial is simply too high.
Teleguz's case demonstrates this phenomenon well. There was no physical evidence connecting him to the murder of Ms. Sipe; the prosecution's case was based on the testimony of three witnesses. Since his trial, two of those witnesses have recanted their testimony and have admitted that they lied when they implicated Teleguz in exchange for favorable treatment from the government. The Commonwealth repeatedly told the third witness, Ms. Sipe's actual killer, that he would face the death penalty unless he "cooperated" with them by agreeing to testify against Teleguz in Ms. Sipe's murder and sticking to that story. Not surprisingly, he did just that and he is serving out a life sentence while Teleguz faces imminent death.
2. The Myth of the Right to Counsel
Speaking of Atticus Finch, why didn't Teleguz's lawyer prevent this outcome? Indeed, the United States Supreme Court has held time and again that "[t]he right of one charged with crime to counsel may not be deemed fundamental and essential to fair trials in some countries, but it is in ours."[1] There is a huge divide, though, between the right and the reality. Like Teleguz, eighty percent of criminal defendants are poor, and they are entitled to a lawyer at the state's expense. Those lawyers are overworked, underpaid and operate without anything close to what the government has in the way of investigative and expert resources. For these reasons, while in office, Attorney General Eric Holder regularly described indigent defense systems nationwide as "unjust," "morally untenable," "economically unsustainable," and "unworthy of a legal system that stands as an example to all the world."
Here, too, Teleguz suffered at the hands of a broken system. Counsel in death penalty cases are held to a heightened standard of performance, and as part of that standard, they are expected to conduct extensive, careful investigation to prepare for the sentencing phase of the trial. Teleguz's trial counsel was far from diligent, and as a result, the jury heard evidence that Teleguz was involved in another arranged murder. This evidence persuaded the jury to vote for the death penalty. Here's the wrinkle: not only was Teleguz not involved in such a crime, the crime never happened. Years after his trial, that fact came to light, and the government has now acknowledged that the alleged prior murder did not happen. But the jury verdict stands.
3. Not So Appealing Appeals Process
Which brings us to the shortcomings of our appellate process. Surely, the multi-layered appellate process would ferret out an error of this magnitude and provide a remedy? Not necessarily. In 1996, Congress passed the Antiterrorism and Effective Death Penalty Act ("AEDPA") and in the process "gutted the federal writ of habeas corpus, which a federal court can use to order the release of someone wrongly imprisoned." Today, the American appellate process is an intricate web of procedural rules, and, in fact, "we have purposefully designed our system of appellate review to examine almost everything but factual guilt or innocence."[2]
That might be defensible if we could be confident in the accuracy of our criminal justice system, but we can't be. Since 1989, there have been more than 2,000 exonerations in the United States. In 2015 alone, 58 people were exonerated of homicide convictions. Like many of those individuals, Teleguz has consistently maintained his innocence. Today there is new evidence to support that claim that no court has fully examined.
In the next few days, Governor Terry McAuliffe can't do much about prosecutorial overreach, problems with indigent defense, and the complex appellate process. But he can recognize that, because of these systemic failures, there is substantial doubt about Teleguz's guilt. Governor McAuliffe should grant clemency and stop Teleguz's execution.
[1] Gideon v. Wainwright, 372 U.S. 335, 344 (1963).
[2] Richard A. Rosen, Innocence and Death, 82 N.C. L. Rev. 61, 75 (2003).
Related
Popular in the Community