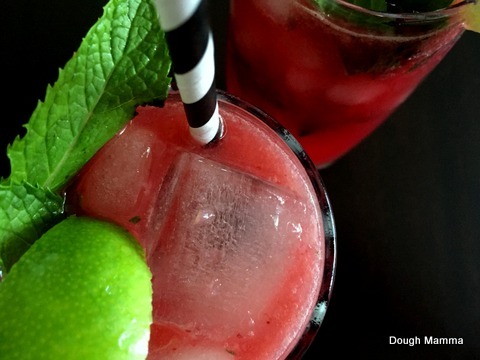 It's full blown summer and I think I may be going a bit bananas. Every week I am driving off to yet another day camp. From surf camps to music camps to capoeira camps, I will be amazed if I make it through the summer without a phone call telling me I've dropped my child off at the wrong camp. Oh and don't get me started on the play dates. My kid's social calendar is far fuller than my own, pretty soon I will have to hire him an assistant. As Dolly Parton once said, "I don't know whether to wind my but or scratch my watch."
I have absolutely no schedule, I keep forgetting things (luckily not the children) and to make matters worse I haven't had REM sleep since Elora was born. Dreams you say? What are those? It's been so long. If you should see a disheveled woman with big bags under her eyes roaming the streets of downtown Santa Barbara, don't be afraid, it's just little old me trying to remember where I parked my Prius among the thousands of other Priuses. Damn indistinguishable silver car.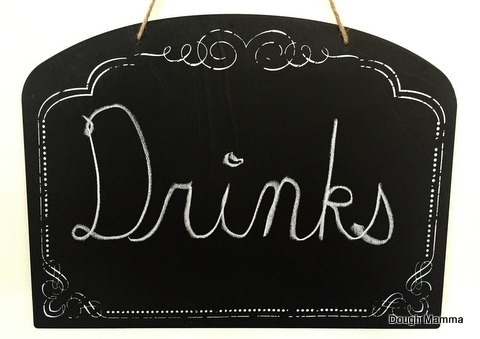 Thank G-d for cocktails. I am not a big drinker, in fact I prefer beers, but on really hot stressful days, a nice cool cocktail seems like the perfect remedy. I am just sips away from my shoulders relaxing and my jaw unclenching. With a few shakes of the ice, I know deep breaths of relief are sure to follow.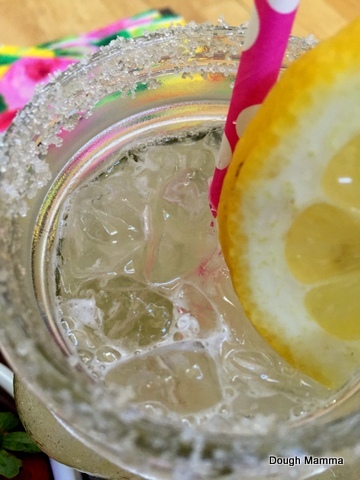 All three cocktails utilize peak season produce such as: blackberries, mint, ginger, cucumbers, lemon and lavender; and all ingredients are highly complimentary to gin. Feel free to substitute your preferred liquor if gin is not your thing. All beverages are light, refreshing and go down really smoothly -- you have been warned. In case you need a designated driver, please check out this website to find a free/discounted sober ride service in your area.
Title: Three Refreshing Summer Gin Cocktails
Notes: You can top off all drinks with club soda or a clear Hansen's soda of your choice. If you find your drink is too sweet, cut back on the simple syrup and add more citrus and/or soda. You can mix everything together as though you were making punch, however, you will have more control over the outcome if you make your drinks individually instead. There is flexibility with the lavender lemonade recipe. See notes in instruction section. The recipes for simple syrup yield a lot of syrup, more than you will need for these cocktails. You can decide to use your syrups for other applications or you can cut the syrup recipe in half by using a ½ cup of sugar to ½ cup of water, while maintaining the original amounts of both ginger and lavender. A cocktail shaker is a most helpful bartending device.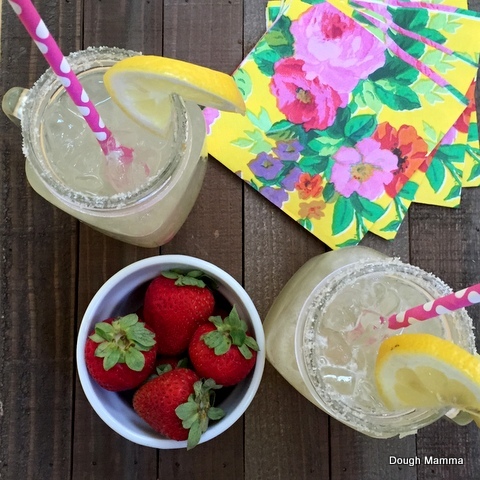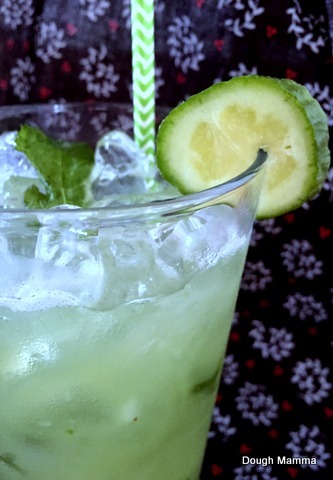 6 oz of blackberries plus more for garnish if desired
2 Tbsp of sugar
1 lime
4 oz lemon juice (about 2 large lemons)
4 oz of gin
2 oz vermouth
1 bundle of fresh mint
Cucumber and Ginger Splash
4 oz of cucumber juice (1 large cucumber) plus more for garnish
4 oz lime juice (4 limes)
4 oz Gin
1 bundle of fresh mint
4 oz Ginger simple syrup (recipe below)
Ginger Simple Syrup
1 cup sugar
1 cup water
1.5 oz ginger finely grated
Lavender Lemonade Squeeze
1 cup of lemon juice (4 large lemons)
4 oz of Gin
Lavender Simple Syrup
1 cup sugar
1 cup water
2 Tbsp of lavender
Blackberry Mint Mojo
In a saucepan, heat the blackberries over medium heat stirring occasionally. When it seems most of the juices have been released (about 5 minutes or so), pour the mixture through a fine mesh sieve into a small bowl. Add sugar one tablespoon at a time to determine your preferred sweetness level. Stir and set aside.
Place four mint leaves, 1 oz of lemon juice, 1 oz of gin, ½ oz of vermouth and 2 Tbsp of blackberry syrup into shaker and fill with ice. Shake and pour into a tall glass. Top off with ice. Add a splash of soda if desired and garnish with a lime wedge. Makes one cocktail, recipe yields four.
Cucumber and Ginger Splash
First make your simple syrup by heating 1 cup of water with one cup of sugar and grated ginger in a small pot. Once sugar is dissolved, remove from heat and allow to cool. Pour through a fine metal strainer or cheesecloth into a small container. Set aside.
Place 1 oz of cucumber juice, 1 oz of lime juice, 1 oz of gin, 4 mint leaves, and 1 ounce of ginger simple syrup in a shaker. Fill with ice and shake. Pour into a rocks glass, add ice. Garnish with a sliced cucumber and top with a splash of clear soda if desired. Makes 1 cocktail, recipe yields four.
Lavender Lemonade Squeeze
To make your simple syrup, heat 1 cup of water, one cup of sugar and lavender in a pot until sugar is dissolved. Remove from heat and allow to cool. Pour through a fine metal strainer or cheesecloth into a small container.
If you would like your cocktail more lavender than lemonade, use two parts lavender syrup to one part lemon juice. If you prefer your cocktail more lemon flavored, use two parts lemon juice to one part lavender syrup.
Place 2oz of lavender simple syrup, 1 oz of lemon juice, 1 oz of gin in shaker. Fill with ice and shake. Pour into a mason jar or tall glass. Add ice and garnish with a lavender sprig or lemon slice. This makes one cocktail, recipe yields four.