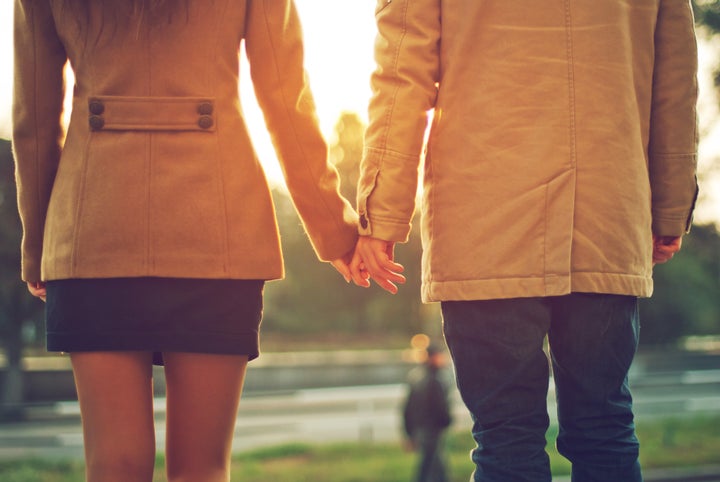 After divorce, you may be finding it difficult to tell if you are really in love with your new partner. After sharing so much with someone else, the dating world may seem confusing and like an emotional roller coaster! Here are 3 signs that you have fallen in love again:
1. You think of your new love first. When you're truly in love, its totally typical for your new beau to be on your mind. If you're constantly turning to your new love interest when you receive news -- good, bad or otherwise -- chances are very high that you two are a damn good match. Got a promotion at work? Your closest aunt is super sick? You just heard about an awesome new restaurant and you want someone to share it with? When the first person you deem worthy of hearing this news is your new partner, this is a good indication of whether you are in love or if your relationship still has to develop. When you are in love, you should want to share all the details with your partner; they should be heavily involved in your day-to-day life. The excitement of sharing your life with someone is part of the natural progression of a relationship.
2. You plan for the future together. While it isn't a great idea to rush into a new relationship, its important to always be looking ahead. Do you think about you and your partner doing things together in the future, or are you still making plans independently? For example, the holidays can be a bit divisive. When thinking about Thanksgiving and Christmas, have you and your new partner discussed how to manage family time? You may have to spend Thanksgiving with one and Christmas with the other. If you think you might spend the holiday season with your family and without your partner, it's a big sign that you haven't let yourself be vulnerable to love. Also consider your lifestyle preferences. If you're an independent person and you like your space, the realization that you'd like to move in with your new partner is a huge sign that you're truly in love with this new flame. Making decisions together is a big step.
3. You encourage each other to try new things. Does this new paramour inspire you to try things you'd never even dreamed of? Are you trying them and enjoying it? One of the many joys of meeting someone new is the expansion of horizons afforded by a new perspective. Perhaps you were a religious Pilates fanatic but now your partner has got you into jogging? Doing new things is part of every relationship as you develop new interests and grow as a person. This goes the opposite way as well. If your new partner was a meat-and-potatoes kind of man before meeting you, take this opportunity to introduce him to some vegan cuisine. Both of you should find these new interests exciting as you get to know and understand the person that you love.
Related