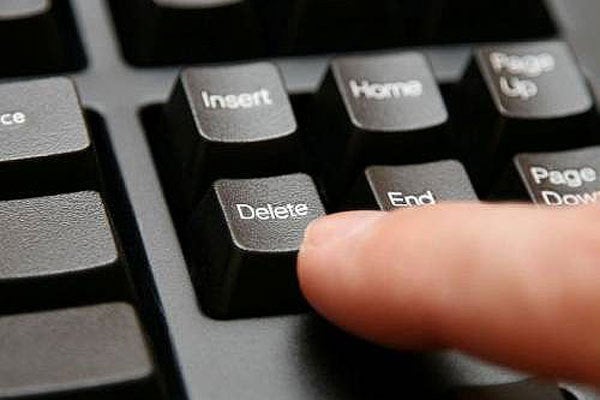 Welcome to the first in a series of a few posts over the next few weeks on how to "Simplify Your Online Life." This first post will focus on the big picture of how to declutter your computer.
This past Sunday was both Easter and the Masters golf tournament. We had no Easter plans, and I'm not a golfer, so while my husband and a few good friends whooped and hollered as dark horse Kenny Perry fell behind and Argentina's Angel Cabrera pulled ahead, I spent a good four-hour period decluttering my computer.
OK. At this point, I know you're thinking what a sad little life I have, but seriously, I couldn't take it anymore. My computer had become the junk drawer of my electronic life. Files were stacked ten to a one-room apartment, e-mails were gathering mold in dark corners and bookmarks were living in squalor. So much so that finding things on my desktop and hard drive had begun taking up significant amounts of time.
Somewhere along the path of my usually organized online life, entropy had seeped in, and my electronic desktop became a dumping ground. But, why is it so important to clean out our computers? Really, for the same reason we clean out our desks. It makes it easier to find what we are looking for.
One study by Account Temps published in the Wall Street Journal estimated that office workers spend an average of six weeks per year looking for things. If you combine this with the fact 70 percent of U.S. households have a computer, it's not hard to see that one of the places we are looking for documents, information etc. is our computers.
Below is a simple three-step process you can follow to do a basic declutter of your computer and begin the process of simplifying your electronic life.
Step One: Set up a logical filing system.
• Try to mirror your paper filing system on your computer. The more your main folders resemble the names and categories you use to file paper, the easier it will be for you to both find and file various documents.
• Create a "working file" or "pending" folder, which lives on your desktop and can hold anything you are currently working on and need to access quickly and easily. While much of your computer may be used for the archiving of information, the "working file" folder can hold the most relevant information and projects.
Step Two: Organize your bookmarks.
Just as you may have random files floating around your hard drive, you more than likely have a ton of bookmarks that are not organized in any particular way.
Go under "bookmarks" and choose the "organize" feature. This will allow you to make folders with logical names that you can group and move your various bookmarks into. For example: the next time you want to find this article on The Huffington Post, rather than having to search through a long list of bookmarks, you will be able to easily and quickly find it under the folder you have created marked "Articles."
Step Three: Clean up your hard drive.
Because computer capability has increased so much over the past few years, storage on most computers is not a big issue. The downside of all this increased space is that a lot of people have a bad habit of using their computer as a storage unit, or even a dumping ground, for holding all kinds of information, whether it is still relevant or not. A few ways to clean up your computer include:
•Deleting any old working drafts of documents that are no longer needed or have been replaced by more updated versions.
•Deleting files that you created but never did anything with or have no documents in.
•Eliminating files that have different names but contain the same duplicate materials.
•Dumping files that are so old that the information in them is outdated and never used.
One caution: If you need to keep any files for a legal reason, either:
•Print them out on paper and keep a hard copy.
•Create a special folder on the computer for "legal."
•Transfer them to a backup disk.
OK, now that you have a plan to follow, set aside 15 minutes each day this coming week
(first thing in the morning works well) to work on decluttering your computer. Please leave me a comment at the bottom of this article to let me know how it's going. Stay tuned, and check back next Wednesday when the "Simplify Your Online Life" series continues with a look at organizing e-mails.
Related