Last week, I hosted a conversation on Gender Intelligence from the male point of view at The Hult International Business School's San Francisco Campus. The purpose of which was to explore gender intelligence on two fronts: 1) the implications of gender intelligence for current leaders and multinational organizations, and 2) most critically in preparing future generations of male leaders to be gender intelligent and emotionally whole. The session was inspired in part by my work in Women's Leadership and Gender Intelligence where I have always felt that it is essential men are in the room if we are ever to move the conversation forward. In all the Women's Leadership events I've attended not only are men rarely invited in, few are asked to lead the conversation from their perspective and every time I've had male executives or graduate students in on these discussions I am always amazed at the learnings and understandings that result in such a short period of time when men and women come together for a frank conversation. So I wanted to give the male perspective a platform to lead a discussion on gender intelligence and the destructive hypermasculine influences impacting leadership and society today.
The timing for this conversation could not be more critical as we in the US are finally starting to wake up to the crisis that is the current state of masculinity in America. Increasingly our boys and young men are feeling isolated, abandoned and ill prepared to survive and thrive in a culture that celebrates and glorifies hypermasculine and hypersexualized stereotypes. The results of which are record violence and suicide rates by young men under the age of 25. This all comes into sharp and sobering focus during the film The Mask You Live In by Jennifer Siebel Newsom. I shared some initial takeaways from the film in a previous post and it is encouraging to see the conversations the film is inspiring across the country.
With this backdrop in mind, I invited three gender intelligent men whom I personally admire to lead a very different kind of conversation than ones typically explored on a business school campus. A conversation in which they would freely share what they have learned from working with senior executives and large organizations on gender issues as well as their takeaways and challenges in mentoring, coaching and supporting thousands of boys and young men one-on-one on their respective journeys.
The Gender Intelligent Men: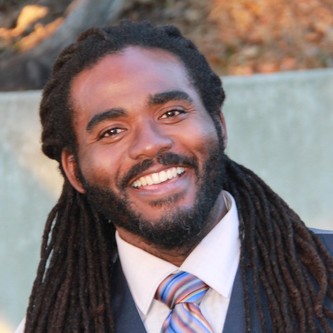 Ashanti Branch, Educator, Mentor & Founder of the Ever Forward Foundation in Oakland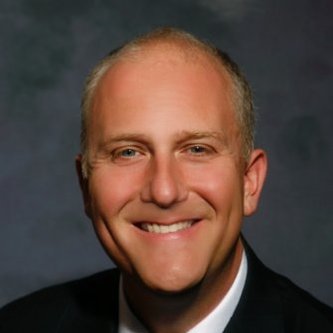 Drew Sanders, Author, President of Banyan Tree Strategies & Founder, California Season of Life Foundation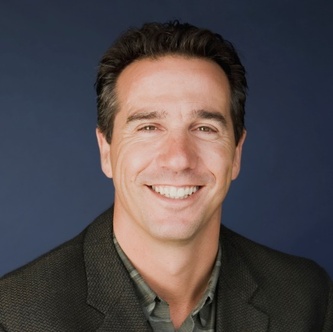 Ray Arata, Author and Co-Founder of Gender Leadership Group
Re-Engineering and Re-Defining What it Means to Man Up
What I learned from our session confirms what I have seen in other gender intelligent male leaders who get it and aren't afraid to speak up. They embody what I would call the Three Ls of Gender Intelligent Leadership.
Three things gender intelligent men do differently: Listening, learning and leading. In that order, in everything they do.
1. Listening -- Gender intelligent men listen differently. And when they listen, they really listen, actively and with focused attention. Their active listening informs and heightens as Drew advised, their situational awareness which they use to their advantage to read any situation and respond accordingly in an appropriate and persuasive manner. They also turn their listening inward. Ray asked the audience where their "Emotional Gymnasium" was and if they didn't have one, to find one. For women this has traditionally been something we've had around us all our lives, when we gather with other women to share our feelings, concerns, and challenges. For men, this is not always a natural or comfortable state and one that Ray, Ashanti, and Drew all agreed can be hugely beneficial for men by helping them find their true purpose and become comfortable with what is within themselves. They each have participated in and led various weekend retreats and weekly sessions where boys and men of all ages and all stages can come together among peers in a safe place to explore their emotions and have supportive dialogues about their challenges. The goal of these gatherings is, as Ray shared, to "Re-engineer the definition of man-ing up".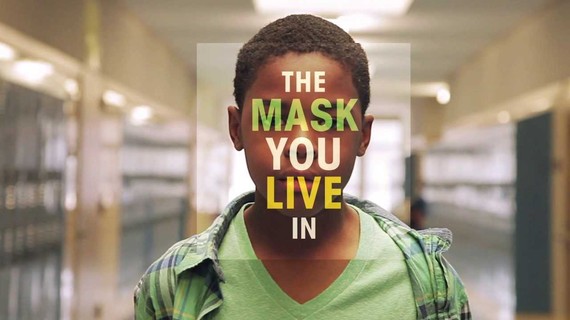 One of the powerful images Ashanti uses in his sessions with young men and in our seminar, which was profiled in The Mask You Live In film, was in asking each of us to think about the mask we put on every day when we walk out the door and the traits we want the world to see. And then he asked us to think about what is under the mask, what we hide from the world, and to write those traits down. The question then is, do we each have a safe place to take off our masks and explore who we really are? If we don't, we need to find one and help others around us find their safe place as well. The recent surge in violence committed by young men in America, Ashanti believes is a result in part of many young men feeling they can never take off that mask. "I grew up in Oakland, my mask was my protection and an extreme version of masculinity was what was expected of me from an early age," Ashanti shared. "Crying was never an option in my world. You never show your emotions to anyone, ever."
"And for older men, we have learned to survive with our masks on for so long that we've ingrained bad habits and mindsets -- to include the unconscious discounting of the strengths women bring professionally and personally -- that don't serve us as we progress through life and leadership opportunities," offered Ray. "Men, irrespective of their age and stage in life, can benefit from a greater awareness of these issues and the emotional and gender intelligence tools that are available to us."
2. Learning -- Gender intelligent men learn differently. They have an insatiable curiosity about anything and everything that is relevant irrespective of whether or not it comes from a male or female point of view. They are open to learning more about and exploring what have traditionally been known as 'feminine' traits -- compassion, nurturing, empathy, receptivity and patience -- which are increasingly being recognized as essential qualities of enduring and inspiring leadership. Gender intelligent men not only expand their personal intellectual captial but they are also generous in sharing all that they learn with others, men and women. On this front Drew, who is an avid reader, recommended two essential books for the gender intelligent leader: the New York Times bestseller The Athena Doctrine: How Women (and The Men Who Think Like Them) Will Rule the Future by John Gerzema and The Culture Map: Breaking Through Invisible Barriers in Global Business by Erin Meyer. Ray shared his own book, Wake Up, Man Up, Step Up which is a workbook that supports self exploration and includes much of his learnings and insights collected from mentoring thousands of men on their leadership paths.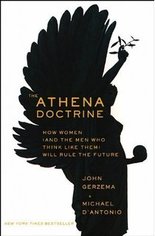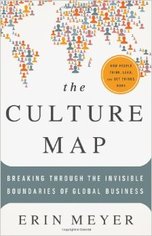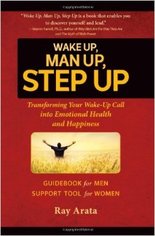 3. Leading -- They lead with an appreciation and understanding that men and women are different, complimentary and each have strengths that can be developed and leveraged. Rather than being complicit or passive they correct biases and misconceptions when they encounter them and stand up for what they believe in. They lead differently in every aspect of their lives, not just at work. Their leadership draws from deep reservoirs of humility and empathy that you can see and feel. "We have to walk the talk", offered Ashanti. "The young men I work with will only follow and emulate what they can trust is authentic." Drew, who has worked with legendary coach Joe Ehrmann and started the California Season of Life Foundation to give away Joe's incredible book Inside Out Coaching which is also featuring throughout The Mask You Live In film, said he made a vow when his son was born 11 years ago that he would never tell him to "Be a man", the three most damaging words anyone can tell a boy or young man cautions Ehrmann. "The definitions of what it means to be a man are so ingrained in our society that it is really difficult to step outside of 'The Man Box,'"offered Drew. "We can't change society overnight, each of us though does have the power to influence those in our respective circles, the young people and peers that we come into contact with every day. You have to make a conscious and concerted effort to be gender intelligent and to encourage others to embrace it as well. It's not easy and it takes time, but it is worth it professionally and personally. Gender intelligence is a tremendous competitive advantage in business and in life."
Gender Intelligence, An Untapped Competitive Advantage for Men and Women

Gender Intelligence, or the lack thereof, along with the predominant hyper masculine leadership styles that permeate every aspect of modern society, may be one of the greatest leadership challenges facing humanity today. If half the population is unable to understand, fully appreciate, and embrace the other half we will all collectively lose out. Gender Intelligence, as Barbara Annis who has pioneered the study and strategies around the issue advises, is a gateway to diversity, inclusiveness, and cross-cultural effectiveness and yet it is often missing from many leadership and diversity training programs. And even though it is an essential mindset and skillset for the modern leader -- both male and female -- few business schools and executive training programs if any touch on the subject. We're just starting to see primary and middle schools begin the conversation here in the U.S. thanks in part to Siebel Newsom's films and The Representation Project's corresponding curriculum. So much more though can and must be done as early as possible to help future generations as well as current leaders become more gender intelligent, and it begins with conversations that each of us can initiate in our homes, communities and workplaces. Will you join me?
REAL LIFE. REAL NEWS. REAL VOICES.
Help us tell more of the stories that matter from voices that too often remain unheard.