This time in youth basketball development.
"We are extremely excited to announce the Jr. NBA World Championship, a global competition that will unify our youth basketball communities from around the world on an annual basis," said Kathy Behrens, President, Social Responsibility & Player Programs for the NBA.
Featuring boys and girls divisions, each comprised of 16 regional champions (eight U.S. and eight international teams) that will receive all-expenses paid trips to compete in the inaugural event next August. In collaboration with USA Basketball and the International Basketball Federation (FIBA) the competition will showcase the world's top youth and promote standards of safe play, proper training and licensing of coaches.
"The Jr. NBA World Championship represents another significant step in our effort to promote youth basketball globally," said NBA Commissioner Adam Silver.
"And in addition to high-level competition on the court, participants will learn from NBA and WNBA veterans and coaches the values of the game and the most appropriate training techniques," said Silver.
The winning boys and girls teams from eight newly-created U.S. regional tournaments (Central, Mid-Atlantic, Midwest, Northeast, Northwest, South, Southeast and West), plus teams representing eight international regions (Africa & Middle East, Asia Pacific, Canada, China, Europe, India, Mexico and South America), will compete in the culminating event at Florida's illustrious ESPN Wide World of Sports Complex.
"I am excited to serve as a global ambassador for the Jr. NBA World Championship," said Cleveland Cavaliers guard and three-time NBA Champion, Dwyane Wade.
"Basketball means so much to me and my family, and I look forward to helping the NBA improve the game at the youth level for the next generation of players from around the world."
Wade and Los Angeles Sparks forward Candace Parker are serving as lead global ambassadors for the Jr. NBA World Championship, "a great initiative that will connect U.S. and international youth in a meaningful way," according to Parker.
"As a global ambassador, I'm looking forward to making a positive impact on the participants, both on and off the court," said Parker, a WNBA Champion, Finals MVP and AP Female Athlete of the Year.
Promoting health and wellness in several ways including recommending age-appropriate limits on the number of games that youth should play, all Jr. NBA World Championship coaches will require training and licensure by USA Basketball or FIBA, in compliance with NBA and USA Basketball Youth Guidelines. Youth participating in the global initiative will receive off-court life skills education and have opportunities to engage in NBA Cares community service projects.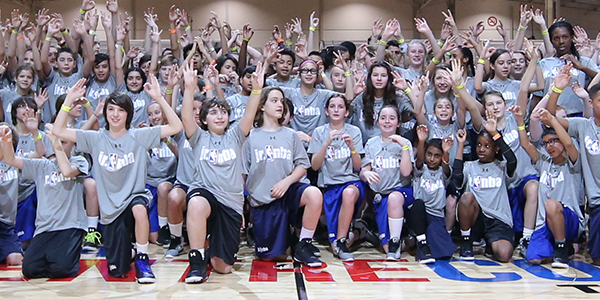 Speaking exclusively with the HuffPost, Behrens said the NBA "believes in the on-court competition and off-court curriculum will establish the Jr. NBA World Championship as a unique and inspirational celebration of the game and its values."
Comprised of youth basketball programs of all NBA, WNBA and NBA G League teams as well as elementary and middle schools, military bases and longstanding community partners, the Jr. NBA partnership network helps grow and improve the youth basketball experience for players, coaches and parents.
Offering a free curriculum covering all levels of the game, including 48 practice plans and more than 250 instructional videos featuring NBA and WNBA players like Wade and Parker, the Under Armour presented youth basketball participation program provides a fun environment for kids to learn the fundamentals and values of the game.
Centered on four core values – teamwork, respect, determination and community while leveraging the Jr. NBA's extensive global reach, the NBA will reach more than 26 million youth in 71 countries through a variety of camps, clinics, skills challenges, league play and outreach events.
The official youth basketball participation program of the NBA, the Jr. NBA aims to develop a lifelong passion for the game of basketball in boys and girls ages 6-14 by teaching them the fundamentals of the sport while instilling core values and life skills.
Including a free, membership-based program for existing youth basketball leagues and organizations, the Jr. NBA encourages and supports youth basketball participation at the grassroots level.
Jr. NBA World Championship FAQs
Player Eligibility
Players are not allowed to turn 15 years old prior to September 1, 2018 | Players must turn 13 years old prior to September 1, 2018.
Competition Schedule Breakdown
Central: June 15-17 (Lawrence, KS) | Mid-Atlantic: June 22-24 (King of Prussia, PA) | Midwest: June 15-17 (Westfield, IN) | Northeast: June 29-July 1 (Ardsley, NY) | Northwest: June 29-July 1 (Salem, OR) | South: June 8-10 (Frisco, TX) | Southeast: June 1-3 (Spartanburg, SC) | West: May 11-13 (Garden Grove, CA)
Africa & Middle East: May 2018 | Asia Pacific: May 2018 | Canada: June 2018 | China: April 2018 | Europe: May 2018 | India: April 2018 | Mexico: May 2018 | South America: May 2018
U.S. Regionals State Breakdown
Central: Colorado, Iowa, Kansas, Minnesota, Missouri, Nebraska, North Dakota, South Dakota | Mid-Atlantic: Delaware, District of Columbia, Maryland, Pennsylvania, Virginia, West Virginia | Midwest: Illinois, Indiana, Kentucky, Michigan, Ohio, Wisconsin | Northeast: Connecticut, Maine, Massachusetts, New Hampshire, New Jersey, New York, Rhode Island, Vermont | Northwest: Alaska, Idaho, Montana, Oregon, Washington, Wyoming | South: Arkansas, Louisiana, New Mexico, Oklahoma, Texas | Southeast: Alabama, Florida, Georgia, Mississippi, North Carolina, South Carolina, Tennessee | West: Arizona, California, Hawaii, Nevada, Utah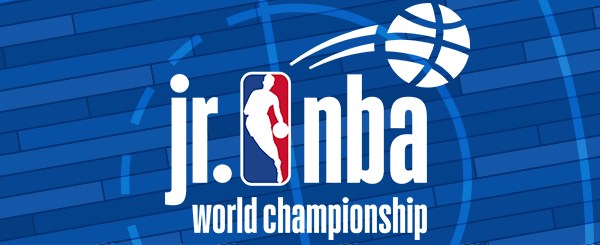 Calling all HuffPost superfans!
Sign up for membership to become a founding member and help shape HuffPost's next chapter
This post was published on the now-closed HuffPost Contributor platform. Contributors control their own work and posted freely to our site. If you need to flag this entry as abusive,
send us an email
.