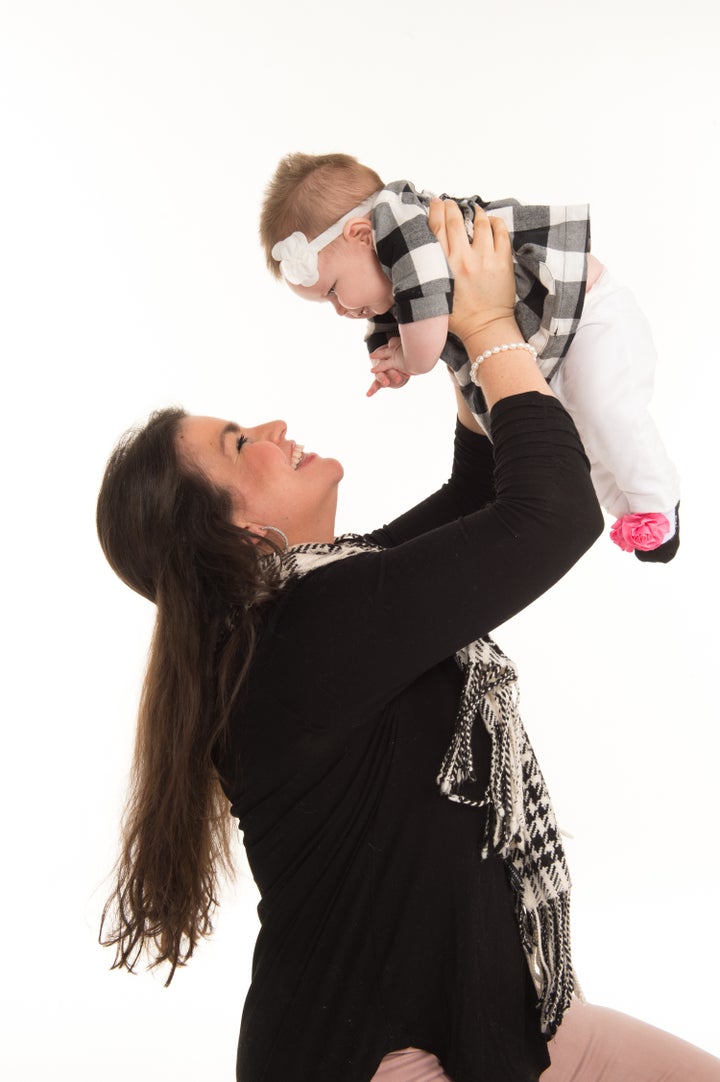 I was just 7 years old when my family learned I had a type of blood cancer called acute lymphoblastic leukemia.
At the time, my family lived in Mexico. For weeks my legs had hurt and I was always tired. Then I developed bruises all over my body. My parents took me to the doctor, where blood tests showed I had cancer.
I remember being so scared. My parents were worried – where could I receive the best treatment? How much would it cost? They were ready to go anywhere and pay anything to help me get well.
Friends of my family knew about St. Jude Children's Research Hospital. At St. Jude, families never pay for treatment, travel, housing or food, and families without insurance are never asked to pay. When my parents learned they would never receive a bill, they could not believe it was true.
I felt so blessed from the moment I arrived at St. Jude. I realized even then that it was a place where people loved me and took care of me.
Little did we know then that the journey in front of me would be long and difficult.
Initially my leukemia was low-risk, so I was able to do two-and-a-half years of chemotherapy treatment while traveling back and forth from Mexico to St. Jude. After treatment, I was able to return home and go back to school and see my friends.
But two years later, just after I turned 12, we learned the cancer was back. This time, it was classified as high-risk. I underwent another 2.5 years of chemotherapy.
Treatment was more difficult this time, but my doctors and nurses were always by my side. The love, care and happiness we received made a big difference in our lives and my well-being.
But then, just as my treatment was finishing, we learned the cancer had returned again. My chances for survival diminished. But St. Jude never waned in its support of me. This time I had chemo and radiation therapy.
It was a difficult time, but I knew I had to keep going. Giving up wasn't an option. And once again, my care team and my family were there for me. St. Jude was my home away from home.
I finished treatment in 1995 and have been cancer-free ever since. Three times I underwent treatment, and my family never received a bill for anything. My family was so grateful – this meant they could focus on getting me well.
My journey was not an easy one, but it's led me to where I am today: I am married and the mother of a beautiful daughter, Tayde Sofia. She is so precious to me, because when I was undergoing treatment, I worried I'd never have the chance to become a mother.
St. Jude gave me my life back three times. And now I am helping to give back to the hospital that helped save my life. I work for ALSAC, the fundraising and awareness organization for St. Jude Children's Research Hospital, and I'm able to be a part of the St. Jude mission: Finding cures. Saving children.
Authored by Tayde Cruz Dodds
Tayde Cruz Dodds is an artist and a mother to 10-month-old Tayde Sofia. She has worked on ALSAC's Patient Outreach team for 13 years.
Let's end childhood cancer. Together.
In observance of Childhood Cancer Awareness Month, the St. Jude Walk/Run to End Childhood Cancer will take place on Sept. 16 and 23, in 63 cities across the country. Individuals can register to participate and raise funds to support the lifesaving mission of St. Jude Children's Research Hospital: Finding cures. Saving children. Events like this help ensure families never receive a bill from St. Jude for treatment, travel, housing or food — because all a family should worry about is helping their child live.