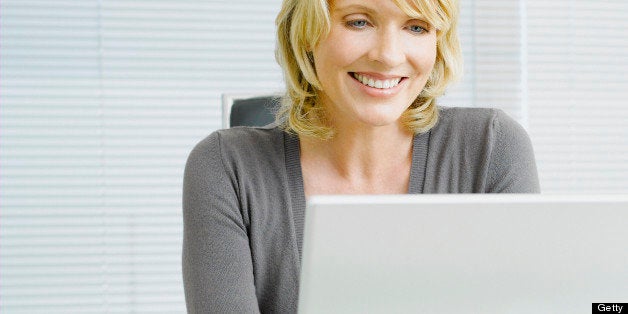 Regardless if you are selling a product or service, having a proper content marketing strategy plan in place is a necessity to succeed in the world of e-Commerce. Not only does creating valuable content help shape your brands image but plays a big part in converting potential customers into actual customers. Providing a variety of content ranging from videos, enticing imagery or creating a blog, all adds to the user experience.
Depending on what you are selling out of your e-Commerce store the content may vary but the rules stay the same. The more visually appealing your site is the better your brand looks. According to a recent article pertaining to visual factors on e-Commerce sites in Servage Magazine, visual appeal of a physical or virtual product is the prime-deciding factor in conversion. Therefore, managing the visuals of e-Commerce websites definitely increases the ROI and conversion.
Lets take a look at a few things you can do to improve your e-Commerce content marketing strategy:
Provide Enticing Imagery: Whether you are showing off your work in a portfolio or displaying pictures of your product, imagery goes a long way in helping your visitors decide whether or not to proceed to check out. Make sure your images are high quality and look professional. You want to "wow" your visitors to make what you are selling that much more desirable. Keep in mind it's not just about showing off your product but how you choose to do so. Need to take a look at some examples to get your creative flow going? Take a look at this list compiled by E-Consultancy of six of the best image led e-Commerce sites. Don't forget to fill your social media pages with these images as well! Around 46 percent of web users look towards social media when making purchases.
Upload Videos: There are several types of videos e-Commerce sites can use to engage with their customers. The two most popular types of videos are tutorials and videos that display your product or provide further information about your service. This is a great way to attract visitors and help them understand how your product or service works. Try to keep these videos short and to the point. Tutorials/explainers should keep within the 45-90 second range. This time allows for your video to hold your viewers interest and provide the necessary information. In order to keep it to an appropriate length make it simple by only highlighting the most interesting facts.
Create a Blog: One of the best ways to keep your customers up to date is to create a blog to display all news pertaining to your brand. You can use your blog to showcase your product, accomplishments, publicity and all other company related news that would be of interest to your customers. Think about the type of content you would be interested in reading as a customer or prospect and why. Share your blog on your social media pages to draw traffic and keep your followers engaged. Make sure to use key words popular within your industry for SEO purposes.
Providing outstanding content goes a long way in not only increasing your sales but retaining existing customers. Content marketing is quickly trending within the world of e-Commerce, this will only ascend. Go the extra mile to make your page shine.
Support HuffPost
The Stakes Have Never Been Higher
Related
Popular in the Community