As entrepreneurs, we often have to fight the 800-pound gorillas in our industries to get new business. To successfully take on our well-established competitors and find a way to win, we need the right strategies in place.
Kevin Buckler knows a thing or two about going after giants. He's built two hugely successful independent companies from the ground up in industries dominated by corporate titans -- race cars and wine.
On the racing side, Buckler is CEO of TRG-Aston Martin Racing, which runs all of Aston Martin's North American motor sports operations. He's also a renowned race car driver himself, with wins at some of the sport's most prestigious competitions. On the wine side, he's the founder of Adobe Road Winery, an award-winning boutique producer from Sonoma and Napa counties.
Kevin recently shared with me some of his best advice for entrepreneurs who want to go bumper-to-bumper with much bigger companies -- and end up in victory lane.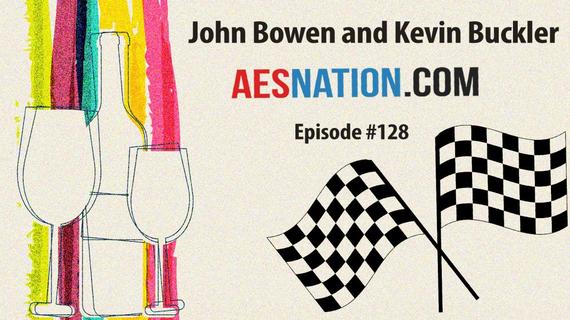 1. Create great experiences. Memorable events light up our brains in ways that even the most luxurious goods and "swag bags" cannot. Buckler is an expert at using experiential marketing to wow clients. His racing events for corporate executives and their best clients include letting guests ride as passengers or even drive in the elite Aston-Martin racecars while professional drivers offer instruction and take them around the track at top speeds. "Companies are re-booking and re-booking for these events," he says. "It's such a unique and amazing experience for them and their clients and vendors that they're closing new deals like never before."
He also offers "backstage passes" that let clients get right in the middle of the action at top races. "It's along the lines of being invited to sit in the dugout with the Yankees or the Dodgers -- they get to mingle with the cars, the team and the drivers and see everything up close," says Buckler.
Of course, his wine business plays a part in these experiences as well. After a day at the track, Buckler organizes elaborate wine dinners for the guests that cap off the day with five-star cuisine.
But what if you don't own a fleet of racecars or a top-tier winery? You can create (or find companies that create) amazing events and experiences regardless of what you sell. Some of Kevin's tips:
Make it unique. Hold events in out-of-the-ordinary locations that your clients don't get to see every day. "Anyone can get wined and dined in a nice restaurant, but getting served boutique award-winning wines and top cuisine in the middle of the racing action really stands out," says Buckler.
Make it easy. Think though all the parts of the experience that could be challenging for guests to deal with -- parking, transportation to and from locations -- and take care of it for them. That way, no one will feel they have to work to have fun.
Make it immersive. If possible, create events where your guests can be involved and get a hands-on experience that lets them be active participants instead of passive viewers of the action.
Make it small and intimate. Creating an air of exclusivity will make your events distinctive in the eyes of your clients. Small groups also enable better and richer conversations and interactions -- which in turn can create more positive memories for everyone involved.
The key is to overdeliver by making sure every aspect of the event goes perfectly. Says Buckler: "I give my staff a little speech: A lot of these people who come to us, you'd be lucky to get 5 minutes in their office. But they're about to give you a day of their life. So make sure it counts, make sure it's perfect, and make sure that they're happy and want to come back."
2. Focus on where you generate the most value. We've got to decide what our highest and best ability is, and devote ourselves to it. For many of us, that means being the rainmaker who brings in new business and makes important new connections. Each year, take a step back and ask yourself: Am I focused where I should be given what I want to accomplish most? Such moments can lead to inflection points in our businesses.
For 10 years, Buckler was TGR-AMR's lead driver as well as the boss. His driving won major races like the 24 Hours of Daytona and 24 Hours of Le Mans. The company's growing success and reputation led to new opportunities, complexities and responsibilities -- which caused Buckler to change his personal strategy and stop racing. "I realized I was doing too many jobs and not doing a truly excellent job at what mattered, and that I would probably be more reliable steering the ship than driving the car," he laughs. "There were young hot-shoes who could drive as well as me, but I was the one person who could guide the company best with forward thinking strategies, so that's where I put my energies."
3. Have an endurance racing mentality in your business. Buckler calls this his most important lesson. An endurance racing mentality means keeping a sharp eye out for what could derail you, even as you charge ahead toward the next level of success. "In racing, and in business, we're tempted to always reach for the highs -- go faster, drive harder. But we've learned that it's what takes you out of the race that matters most to your ultimate success or failure," he says. "So instead of always trying to go one mile per hour faster, we try to identify the risks first and be careful to avoid them."
The upshot, says Buckler: "To finish first, you first must finish!"
Popular in the Community