Traditional ways we package our knowledge as entrepreneurs include services like 1:1 consultations or coaching and long-term retainers. While we recognize that our knowledge and experience is valuable enough to build a business around, sometimes we fail to recognize the ability we have to add value to others through teaching.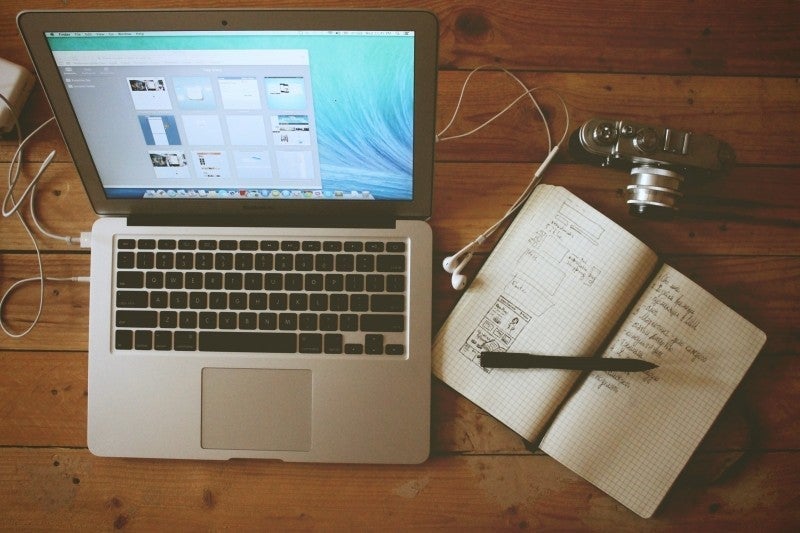 When I started my business, it was 100% client based. I didn't even think of teaching others how to do what I do, but then I met so many business owners who were in the process of growing, but not quite where they wanted to be. They lacked funding they needed to take them to the next level, but couldn't get to the next level because of their lack of marketing. That's when I started coaching and working as an educator.
Most entrepreneurs have little experience in the field of education, but that doesn't mean they can't be effective teachers. The popularity of online courses is on the rise, allowing people to acquire, or enhance, skills they need to improve their lives and businesses. Before I created my online course, I took a couple and got so much value out of them that my business grew, so I figured, "Why not do that for others?"
I recently had the opportunity to interview Molly Marie Keyser, the founder of two successful businesses, Venture Shorts and Boudie Shorts. Keyser began her entrepreneurial journey at 19 with just $0.81 to her name. After growing her boudoir photography business to six figures in a very short time, requests flooded in from other photographers who wanted to know how she'd accomplished so much.
Like me, this inspired Keyser to create her first course, which brought in $70,000 in seven days! Today, digital products are the core of her business Venture Shorts, with her new launches each consistently bringing in six figures each. She was gracious enough to share with me three ways online courses can build your business.
Get results fast
Keyser emphasizes that an online course can allow you to get your students results quickly, which will in turn serve to draw more clients into your business.
"If you can get people into your course and get them results that will change their business and life, they will tell everyone they know," she said.
Think about it—when you read a book that's transformative or work with a business that helps you achieve a goal, don't you tell everyone you know who might benefit from knowing about it? (I do!)
Grow your email list
When you launch an online course properly, Keyser says you should be building your email list by thousands. From there, you nurture them through emails, freebies, webinars, Facebook Live videos and other content.
"If they connect with your message, see how you can get them results and know, like and trust you, they are likely to buy your course during your launch," said Keyser. "But even for those who don't you're still quickly building your following during a live launch with qualified fans you can present other offers down the road."
Establish yourself as an authority
When you can get results for yourself on a subject AND get other people results you truly are an expert in that area.
"I went from being no-name photographer to an industry-leading expert by simply helping others get results through my courses," said Keyser.
She says there's no better way to prove to people that you're the real deal than by getting them real results. And remember—results help your name spread like wildfire.
"I do a lot of paid advertising," said Keyser, "but I also get a lot of word-of-mouth referrals to my programs. Any student who has taken my course, done the work and gotten results will tell their friends about it. Over time, this has established me as an expert in my field."
From building enthusiasm for your services to growing your email list and establishing you as an expert in your field, online courses are any easy add-on to your existing business that can catapult it to the next level. If you're convinced but not sure where to get started, check out Keyser's free webinar to learn how to start creating your course today.
REAL LIFE. REAL NEWS. REAL VOICES.
Help us tell more of the stories that matter from voices that too often remain unheard.
This post was published on the now-closed HuffPost Contributor platform. Contributors control their own work and posted freely to our site. If you need to flag this entry as abusive,
send us an email
.