You hear it in each heartbreaking interview with a suddenly-homeless person. "We lost everything, our family photos, our wedding pictures, it's all gone."
With the ongoing fires in California, as well as the recent floods and hurricanes that ravaged several states and Puerto Rico, destroying an untold number of homes, it's time to think about digitizing your precious memories. Losing everything you own in a flood or fire is an unimaginable thought. The good news is clothing, furniture and even entire houses can be replaced, but charred photos are lost forever.
Yeah, I know, it's the holidays and you're busy, but before you move onto the next thing and completely forget about those shoe boxes of old photos tucked away in the attic, or the dusty albums your grandparents left behind, convert them to digital because no one ever counts on a disaster happening.
There are many options to do this, depending on how much time you want to invest in the project, how many photos you have and what your budget is. If you don't have any time to devote to scanning, then it's best to have a photo scanning service do it for you. There are many services offering a variety of plans, and the biggest fear here is packing up all those priceless images and sending them off. You will get them back, along with digital versions of all the photos that you can share and save forever.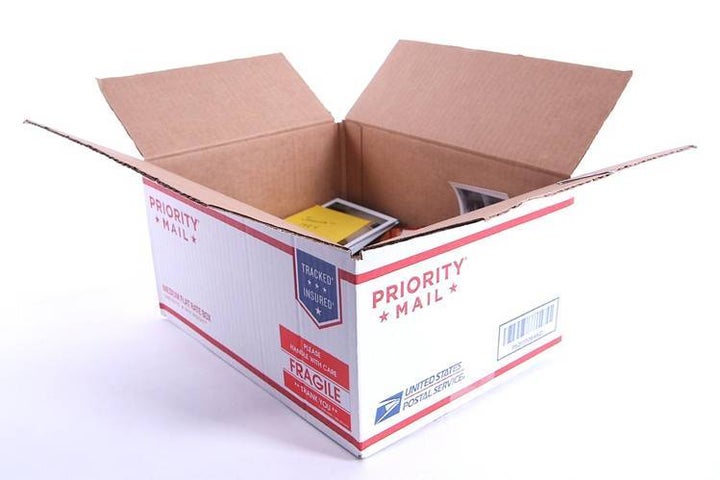 We recently talked to Mitch Goldstone, President and CEO of ScanMyPhotos.com on my Parenting Bytes podcast.
You can listen to the interview to understand both how important and how easy it is to do, but he said the most popular option is the fill-the-box photo scanning service. Here's how it works:
For $145, you order a pre-paid box, which you fill to the brim with photos. It holds up to 1800 (I sent in 1300) and the cost includes three-way shipping; box to you, box to them, box back to you. Organizing the photos can be tricky because most people want to group them chronologically, but they ask you to group by size. You can top each group or select photos with an index card noting the subject, and that will get scanned as well.
ScanMyPhotos handles photos from 3"x 3" up to 8"x 10" and they also offer a photograph restoration service, as well as slide and negative scanning. Processing takes about 5-10 days and is done at their lab in California. There's an option for expedited processing at an additional cost.
The pictures are scanned at 150 dpi resolution, which is great for sharing on social media and adding to a family slideshow. Higher resolutions (300 and 600 dpi) are available at an additional cost. When you receive your box back, you'll get all your original pictures, along with a DVD with all the scanned images on it. You can order an extra copy, or have them burned to a flash drive, all for an extra cost. From there, you can upload them to your computer, organize them however you want and easily share them with your friends and family.
Now comes the important part. Make copies of that DVD or flash drive and put them in locations outside of your home. Whether you give them to a relative, send them to your kids, or store them in your safe deposit box at the bank, make sure you have a copy outside of your home, just in case.
In addition to storing a disc with my sister, I also uploaded all the images to Google Photos which uses its image recognition software to help me organize them into albums. And I have the extra security of knowing they're stored safely in the cloud.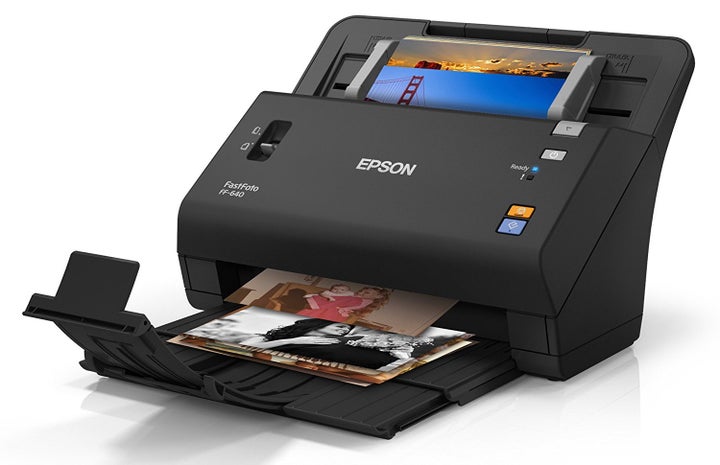 If you have spare time, and don't want to pay for a premium service, there are also home scanning options. We tried Epson's FastFoto FF-640 printer which, as the name implies, is relatively fast for a photo scanner. It scans 3"x 5" to 8" x 10" photos at about one second per photo. Smaller (and damaged or valuable) photos can be scanned by using a special (included) sleeve. The batch feeder can hold up to thirty photos at a time and images can be saved at either 300 or 600 dpi.
One benefit of scanning your own photos is being able to fix or enhance them as you go. Epson's Smart Photo Fix software includes red eye reduction and color-enhancement to help restore faded photos. My favorite feature of this scanner is that it will automatically scan both the image and any handwritten notes on the back. We had so many old pictures with notes, names and dates on them that we were able to keep. With the scanning service, you lose any handwriting on the back, so this was a big bonus for us.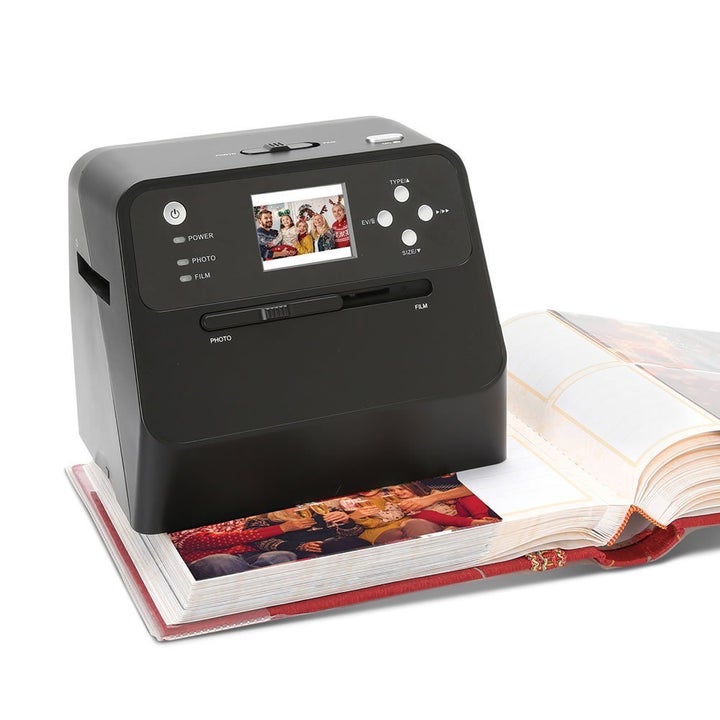 Portable Scanner for Older Albums
Some of my old photos were mounted, collage-like, on large pieces of cardboard, which were impossible to take off without damaging them. The cardboard was too big to go through the scanner and too thick to be sent out for scanning. That's where Hammacher Schlemmer's Rapid Photo Album Scanner ($199.95) shines. It's a light-weight, hand-held device that sits on the album, displays the image on a built-in color LCD screen and scans it at 700 dpi, storing it to an SD card or on your computer via the USB cable. From there you can burn them to a disc and upload to a cloud service for safe keeping. The scanner is great for those old albums that have pictures pasted in or are stuck to the plastic covering. Since it runs on rechargeable battery, you can take it to the next family gathering, drag out the fragile, old albums, and scan the pictures without damaging the album or the photos. You're limited to size; it only scans photographs up to 4" x 6" inches, but it does also work with slides and negatives.
Support HuffPost
The Stakes Have Never Been Higher
Related
Popular in the Community