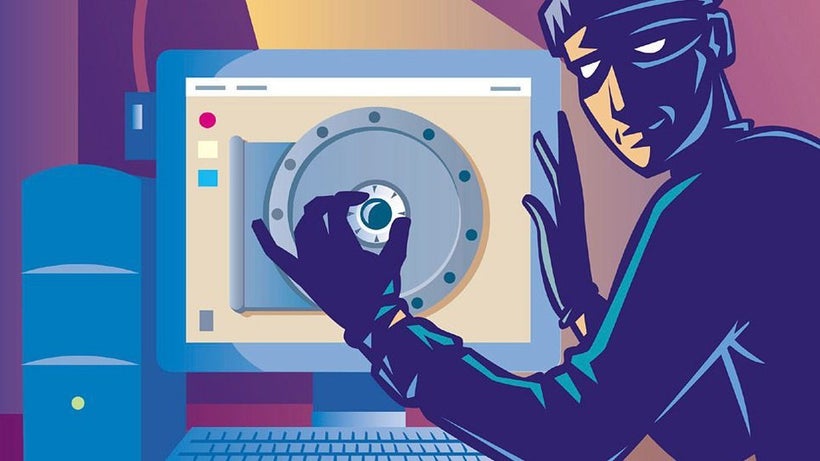 The advancement in digital tech has resulted to massive use of online tools and software to achieve different goals and objectives by many organizations. This has certainly spurred the activities of hackers who are constantly looking for the slightest opportunity to attack.
The New York Times reported few months ago that computer systems from Ukraine to the United States were struck in an international cyber-attack that was similar to a recent assault that crippled tens of thousands of machines worldwide. A.T.M.s stopped working, workers were forced to manually monitor radiation at the old Chernobyl nuclear plant when their computers failed, and tech managers at companies around the world — from Maersk, the Danish shipping conglomerate, to Merck, the drug giant in the United States — were scrambling to respond. Even an Australian factory for the chocolate giant Cadbury was affected.
With the high incidence of cyber-attack, here are ways you can protect your investment;
1. Consult an Online Security Firm
Whether you run a small, medium or large scale organization, you are not exempted from the nefarious activities of hackers. This is why you need an online security expert to secure your online business. Leave them to do their jobs while you concentrate on achieving your organization's goals and objectives. Apart from this, you should regularly update your organization's security software to avoid been cut unawares by hackers.
Just like every other investment, there are security concerns in cryptocurrency. All owners of bitcoins need a secure place to store their bitcoins. They store them in a digital or hardware wallet that is similar to a virtual bank account. These bitcoins are not backed by any government or the Federal Reserve. Once stolen, owners have no way of getting back their bitcoins or have much recourse against the hackers.
Hacken (a company that runs specialized software utility token focused on cyber security) reported that $32M stolen from Parity and $7.4M from Coindash in 2017, $72M from Bitfinex in 2016, $5.1M from Bitstamp in 2015, $65M from Mt. Gox in 2014. Wired reported that On May 12, a strain of ransomware called WannaCry spread around the world, walloping hundreds of thousands of targets, including public utilities and large corporations. Notably, the ransomware temporarily crippled National Health Service hospitals and facilities in the United Kingdom, hobbling emergency rooms, delaying vital medical procedures, and creating chaos for many British patients.
There is serious concern about the security of blockchain ecosystem after it has been frequently attacked by hackers. This has prompted Hacken to launch a project, that creates connection between blockchain and cybersecurity communities, promotes hacker ethics and encourages legitimate research of computer networks and software. The token sale for HKN started on October 31 just this week.
The Hacken Ecosystem is a community driven business organization that will result from the abovementioned token sale. It consists of the HackenProof bug bounty marketplace, Unreported Zero-Day Remuneration Platform, Hacken Cybersecurity Startups Incubator and a number of other cybersecurity businesses. Hacken's aim is to lay down the future white hat cybersecurity community framework of Eastern Europe by creating a stable means of income and financial incentives for its members.
3. Use a Protected Networks
A Virtual Private Network VPN creates a safe and encrypted connection over a less secure network, such as the internet. Businesses use VPNs to connect remote datacenters, and individuals can use VPNs to get access to network resources when they're not physically on the same LAN (local area network), or as a method for securing and encrypting their communications when they're using an untrusted public network.
This cyber security measure provides secure wireless connections to local access points when working inside the office. As long as your business is online, you should use a VPN to prevent hacking and snooping from cyber-attacks.
REAL LIFE. REAL NEWS. REAL VOICES.
Help us tell more of the stories that matter from voices that too often remain unheard.
This post was published on the now-closed HuffPost Contributor platform. Contributors control their own work and posted freely to our site. If you need to flag this entry as abusive,
send us an email
.