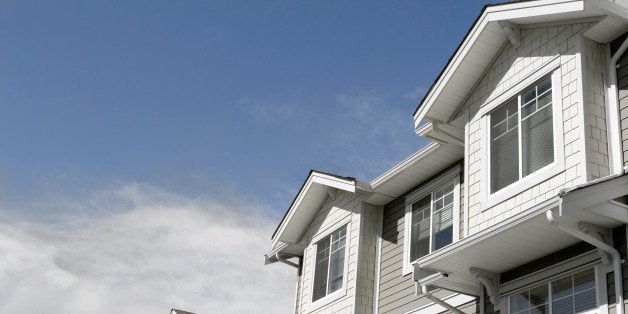 For many couples, the marital residence is the largest asset obtained during the marriage. Whether you or your spouse wishes to retain the marital residence after the divorce, it is important that an accurate value is obtained for purposes of property division.
The most reliable valuation method for real estate would be to obtain an appraisal from a licensed appraiser.
Depending on your real estate market, appraisals can cost a few hundred or several hundred dollars. While this can be financially burdensome when your income is already strapped due to the costs of the divorce process, an appraisal can save you thousands of dollars if the value you are using for the real estate is inaccurate.
For example, if you are requesting to keep the marital residence, and you are attributing value to the property based on a 2009 assessor's value at $150,000, but a recent appraisal values the property at $140,000, you will owe your spouse $5,000 less in equity for the residence. Thus, the cost of an appraisal is often a worthwhile investment.
Conversely, if your spouse is requesting to keep the residence, and you have inadvertently valued the property too low, you could be losing out on equity in the home to which you are entitled.
If you and your spouse are not in agreement on the value of the residence, an appraiser is a reliable witness whom you can call to testify at a final hearing.
Comparative Market Analysis
Another method of valuation can be a Comparative Market Analysis (CMA). Realtors will often be willing to do a CMA for a homeowner at little or no cost, which can provide a possible fair market value for your residence.
A CMA looks to the other homes for sale or recently sold in your area and compares those homes and their sale prices with your home's value. While this is a more cost-effective option than an appraisal, it can be less accurate, as it may not take into account the specific condition of your residence.
However, if you are looking for a quick and cost-effective value method for your residence, this can be an option to utilize.
Some parties will do their own research with online websites to determine a value, like Zillow.com. Unless you and your soon-to-be-ex-spouse are willing to agree to this method of valuation, it is usually recommended that a more accurate and reliable source of valuation be implemented.
Presenting documents from a website is not viewed to be as accurate by the court as an appraisal or CMA.
As with any expert witness, it is best to retain the services of a neutral third party, i.e., if your sister is an appraiser, you probably should not utilize her appraisal services for your dissolution case.
Using a potentially biased person to provide the value for your property can give the other side an easy way to pull apart your proposed value of your real estate holding.
Of course, the other option would be to sell the marital residence and agree to split the proceeds from the sale accordingly. But if either party wishes to keep the marital residence, then it is important that a fair and accurate value for that property is obtained using one of the methods described above.
Support HuffPost
A No-B.S. Guide To Life
Related
Popular in the Community