MINNEAPOLIS, Nov 25 (Reuters) - Four men were being held on Wednesday by Minneapolis police as prosecutors weighed charges against them in connection with the shooting this week of five people protesting the fatal police shooting of an unarmed black man.
Allen Lawrence Scarsella, 23, Joseph Martin Backman, 27, Nathan Wayne Gustavsson, 21, and Daniel Thomas Macey, 26, have been arrested and will be held until Monday as the Hennepin County Attorney's office investigates the incident and decides whether to file charges, officials said.
Minneapolis police, who are working with the FBI, said they are not seeking any more suspects in the shooting of protesters who had been demonstrating against the fatal shooting on Nov. 15 of Jamar Clark, 24.
Scarsella, Gustavsson and Backman are white, while Macey is Asian, police said. All four men are being held in the Hennepin County Jail without bail on suspicion of assault, according to online jail records.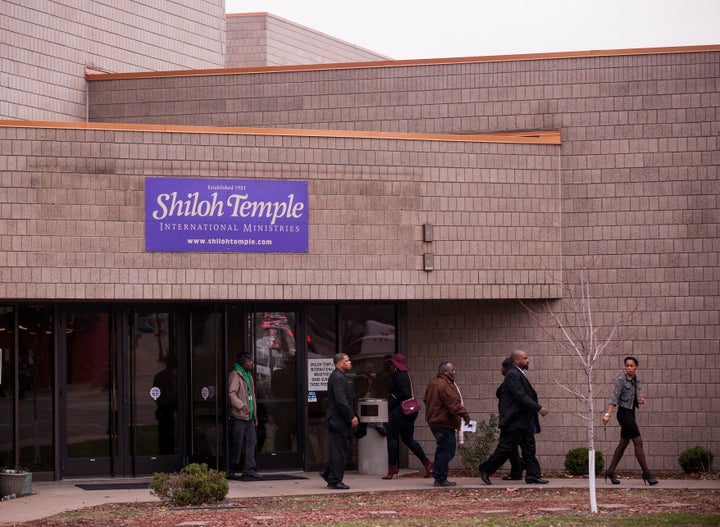 None of the five demonstrators wounded in Monday's shooting received life-threatening injuries, police said.
Meanwhile, dozens of people gathered at a north Minneapolis church on Wednesday for the funeral of Clark.
The Shiloh Temple International Ministries church is about a mile from the police station where protesters have gathered since Clark's shooting.
Some people entering the church wore white T-shirts with "I matter" on the front or T-shirts with Clark's photo on them, while others were dressed formally. Most bowed their heads as they walked through the glass doors, and two women collapsed in tears.
"I've been to too many funerals and I'm tired of it," said mourner Sheryllynn Wagner to reporters outside the church.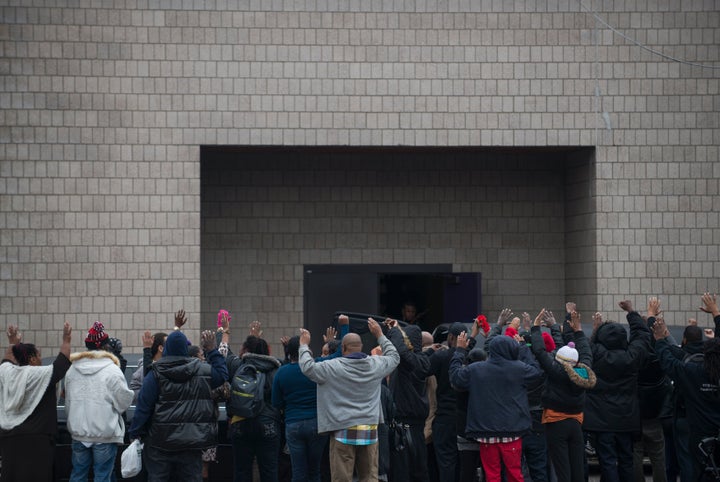 Questions have been raised whether Clark was handcuffed when he was shot, which police have denied. Clark died the next day from a gunshot wound to the head. The officers involved are on leave.
Clark was shot at a time of heightened debate in the United States over police use of lethal force, especially against black people. Over the past year, protests against killings of unarmed black men and women - some videotaped with phones or police cameras - have rocked a number of U.S. cities.
In Chicago, a white police officer was charged on Tuesday with murdering a black teenager, hours before authorities released a graphic video showing the man walking away from officers as he is shot 16 times.
The Minneapolis Urban League on Tuesday joined the Clark family in urging no demonstrations on Wednesday and for the police station vigil to end to restore order to the neighborhood.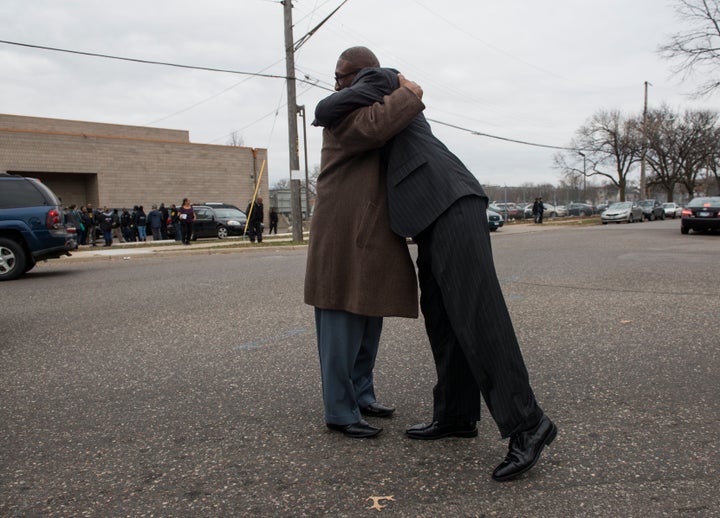 SUSPECTS' FACEBOOK PAGES SHOW GUNS
Masked men opened fire on demonstrators participating in that vigil on Monday, a Black Lives Matter Minneapolis official said. Attempts by Reuters to reach family members of the four men arrested in that case were not successful.
Scarsella lives in St. Paul and grew up in Lakeville, Minnesota, according to his Facebook page, where his cover photo is the one-starred "Bonnie Blue" flag often associated with the Confederacy. One of his Facebook photo albums is titled "shooting" and shows someone holding a small pistol at a shooting range.
Gustavsson lives in Hermantown, Minnesota, and is from Hibbing, Minnesota, according to a Facebook page that became inaccessible on Wednesday afternoon. The page included a profile picture of him wearing a camouflage jacket and holding a rifle.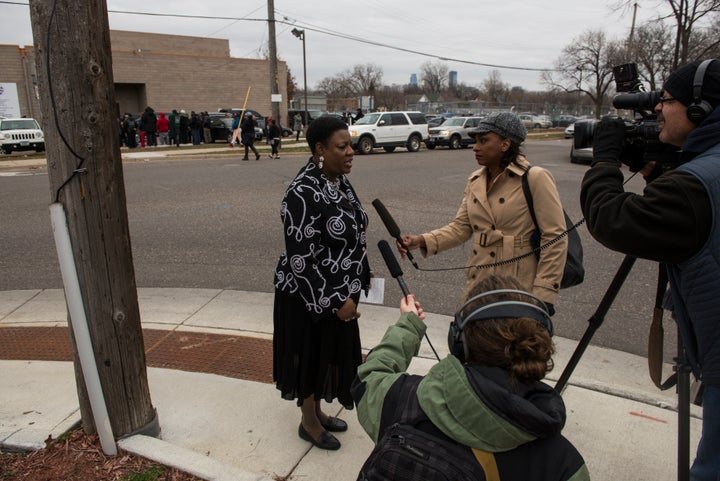 Activists have vowed to continue protests over Clark's killing and called again for the release of video related to his shooting.
Authorities have said there was no video of the shooting from police dashboard or body cameras, but investigators are reviewing video from business and security cameras in the area, as well as witnesses' cellphones.
A police union representative has said Clark grabbed one officer's gun, although the weapon remained in its holster.
According to authorities, the police officers responded to a request for assistance from paramedics who reported that someone was interfering as they tried to help an assault victim. They said Clark was a suspect in the assault and had an altercation with the officers before one of them shot him.
(Additional reporting by Ben Klayman in Detroit, Brendan O'Brien in Milwaukee and Melissa Fares in New York; Editing by Andrew Hay and Cynthia Osterman)
Calling all HuffPost superfans!
Sign up for membership to become a founding member and help shape HuffPost's next chapter