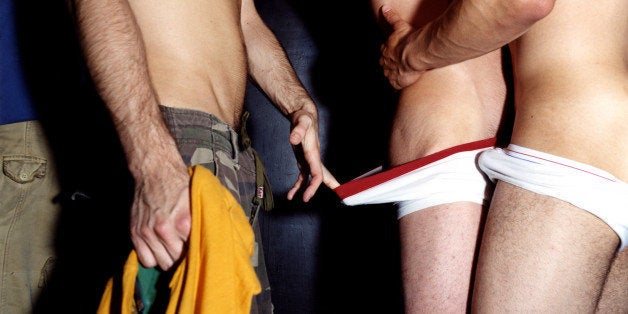 A new app has hit the market that is (once again) changing the way people meet, talk about and have sex with one another.
Called 3nder, the app helps coordinate threesomes between consenting adults. Catering to both couples and individuals, the app allows users to share desires, find matches and meet in real life.
In order to better understand how the app works, HuffPost Gay Voices chatted with founder Dimo Trifonov to find out why he decided to make 3nder and how he hopes people allow it to influence and change their sex lives.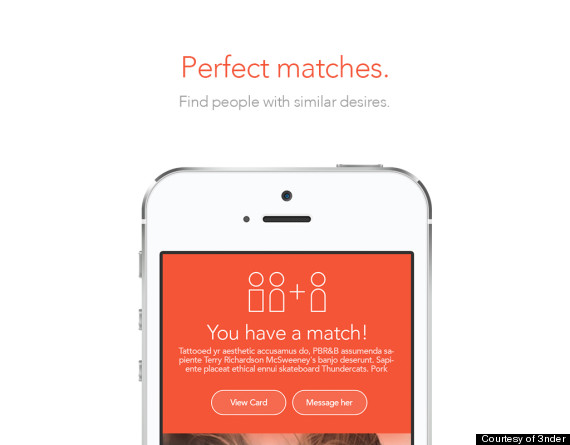 The Huffington Post: Why did you decide to start 3nder?Dimo Trifono: I wanted to create a new face of a dodgy industry. 3nder is doing what Je Joue did for the sex toy industry. I knew I had the skills to create something beautiful but it hit me when my girlfriend and I did a bit of research online and we found out how ugly and vulgar everything is about threesomes. So I decided to do a quick concept and see how people reacted to it. 90 percent of the feedback so far is hyper-positive.
How does it work?You say what you want and your wishes will become true. But first you have specify who you are and what you want and then by just swiping up and down you can pick your special third person. Or if you are single you can find another two single people or a couple who has similar interests to you.
How are apps like this changing the way people meet and have sex?Well, first of all they make it easier -- easier for shy people and lazy people and sexually active people. You get to choose your partners, you don't have to bump into a random person in a bar and later regret it or feel awkward if they reject you.
It's all up to the users. I see 3nder as a platform for three people to meet. Of course you can drop in what you are looking for and we can get you the right people, but at end of the day the decision of physical interaction is all up to them. We just want to offer them a beautiful and seamless way of connecting and communicating.
It doesn't matter your sexual orientation or gender. 3nder is about making society open about desires.
Want to learn more about 3nder? Head here for more information.
Popular in the Community