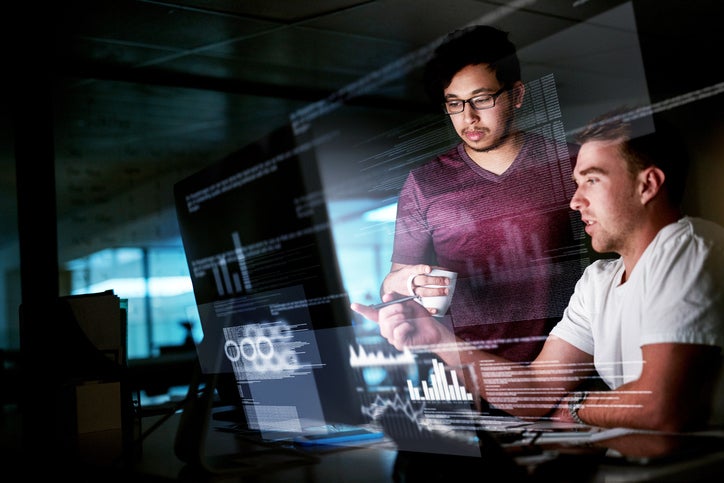 To succeed in B2B in 2018 it goes beyond being in the right market, offering excellent products and services, or simply being the lowest cost producer.
Why? As competitors find increased mobility and expanded access to knowledge these once differentiators are quickly disappearing.
So how can B2B ensure they are thriving instead of surviving? Strike the right balance between digital and human interaction in B2B's complex customer relationships. Understanding the customers journey is central to mapping B2B digital maturity.
Four key areas to consider in B2B journey mapping:
Your relationship with the buyer. Many B2B relationships are long-term, with recurring sales that can be worth millions of dollars. This makes reordering a very important journey to understand and review, whereas goods in B2C are more often bought on a transactional basis.
More individuals are involved in the buying process. Generally multiple people from various departments are involved in the B2B ordering process- from design, evaluation, negotiations/terms, logistics, and more. The whole process can require decisions by 15 to 20 people, just to make the transaction happen.
Customization is more widespread in B2B. Mentioned earlier, relationships take on a whole new meaning in B2B and customization to accommodate the customer is one of them. When designing an eCommerce experience, it requires in depth understanding of this variable.
The stakes are usually higher in B2B deals. Individual customer relationships are easily worth millions of dollars for big B2B companies. These sellers will go to great lengths to keep a good (and profitable) customer happy and loyal; losing a single customer could spell disaster for the entire company.
To tap the potential of an improved customer-experience program, companies need to understand the profitability of their customer base and address the pain points in the customer journey with different measures that fit the financial, as well as strategic, profile of the customer segment. Companies mostly serving a few big customers can use entirely different journey designs than those serving thousands of smaller customers. Most companies will need to design journeys that accommodate both ends of the size spectrum. As a result, the strategic task is now putting in place different journeys and methods of tracking levels and triggers of satisfaction.
Are you prepared to thrive in 2018? Contact Echidna at www.echidna.co or info@echidna.co for a Customer Journey Mapping Analysis.
Calling all HuffPost superfans!
Sign up for membership to become a founding member and help shape HuffPost's next chapter
This post was published on the now-closed HuffPost Contributor platform. Contributors control their own work and posted freely to our site. If you need to flag this entry as abusive,
send us an email
.