Five years ago if my body could talk, it would have told me, "Jess, you are killing yourself with stress."
Back then I would often wake up to find my shoulders so tense, they would be lifted right up to my ears.
Instead of addressing the physical SOS and hectic lifestyle I was living, I thought what many career-driven people are accustomed to believing: You are paying your dues. This is how it is if you want to be successful. This type of stress is just part of the game.
Fast forward to now. I left an eight-year career in journalism and decided to start my own business. This was my fresh start, a time for me to call all the shots and most importantly, be diligent in putting myself first.
Starting a business is an incredible amount of work and naturally involves certain types of stress.
I wasn't naive to that fact.
I was, however, naive to how quickly those bad old habits could creep back into my life without warning -- the endless hours of non-stop work, worrying, and feeling the need to consume and react to every little thing.
It felt like a sneaky attack. Slowly day by day, that unnecessary stress I thought I could control by having my own business, came seeping back in.
Week 1's focus: sleep and meditation.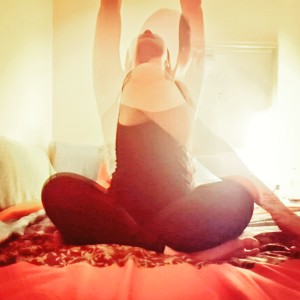 Yoga & meditation before bed.
In order to do my best work I need to be the healthiest I can be. It sounds obvious but personal well-being is often the first to be ignored. This quote stuck with me: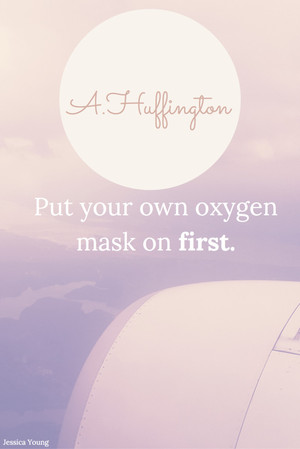 You really aren't helping anyone: clients, family, friends, partners, if you are draining yourself dry physically and emotionally. Take care of yourself first.
Here are some actions I've taken via #ThriveOCourse
Started to use airplane mode on my phone at night and using a separate alarm clock. My bedroom is a no-phone zone.
Set an alarm so I have a bed time routine to signal my body that sleep is ahead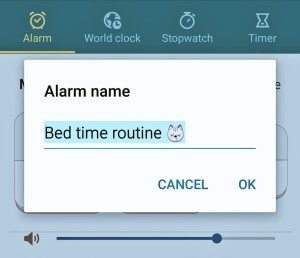 Implemented 10 minutes of meditation each morning and night via Headspace. This has really helped me fall fast asleep. Zzz...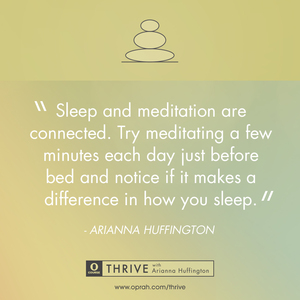 These might be things you already know, but what a difference it makes when you strive to thrive with others.
Thank you to those who have reached out and connected with me as fellow #ThriveOCourse participants. It's amazing what the Thrive Tribe can do together.
A more well-rested and focused entrepreneur,