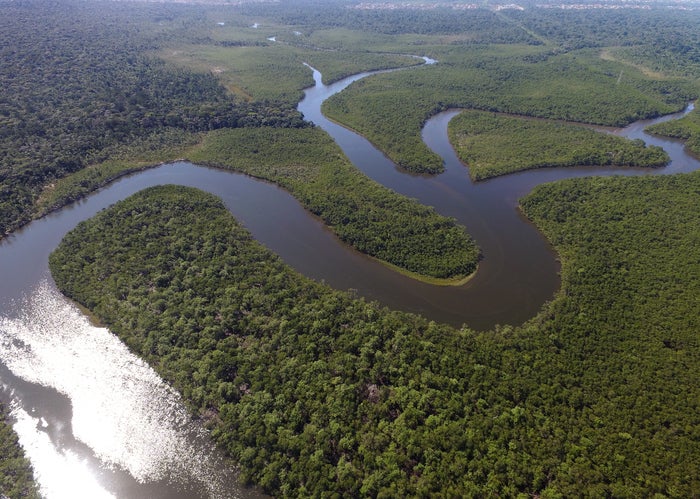 No, not the Amazon jungle as my picture suggests. But what a great metaphor. It truly is a jungle out in the digital world, especially with Amazon as your competitor and in some cases your partner. So many twists, turns, and decisions that can impact your business. How can you stay ahead in 2018? It all comes back to your digital journey and understanding your (prospective) customer.
Let's Face It. Amazon Has Changed The Way the World Shops.
In fact, it was recently reported that 72% of online shoppers visit Amazon to shop and research products before they make a purchase. On top of that, 49.9% of U.S. house- holds have a Prime membership. This makes it nearly impossible for retailers to charge for shipping. For retailers to succeed in 2018 it goes beyond being in the right market and offering excellent products and services or simply being the lowest cost producer.
Why? Because of the Amazon Effect. Its status as the place where nearly three-quarters of retail searches begin and even more remarkable, that 22% of these searches will end in purchase immediately if the consumer finds what they are looking for on the marketplace is one worth strategizing around. So how can Retailers ensure they are thriving instead of surviving? Understanding the customer journey is central to retailers digital maturity.
Key Areas to Consider in Retailer's Journey Mapping:
1 Checkout Convenience Is Key
And nothing makes a check-out more convenient than a one-click purchase. With Amazon's one-click patent now expired, use that to your advantage when creating or updating your online check-out experience and considering implementing one-click purchasing. Also, including features like the ability for shoppers to save their credit card credentials or utilizing payment methods like Amazon Pay or PayPal will help in boosted conversion rates.
2 Figure Out What Makes Your Brand Unique
Knowing this will allow you to focus on what to improve for your ideal consumer. By understanding what makes your brand unique you can create a stronger narrative online for those with an affinity for your brand. Understanding who they are and where they are purchasing your product you can do everything from tailoring the models on your site to look like your ideal buyer to creating personalized experiences to their geographic region.
3 Work With Amazon, Not Against
Amazon now has its own advertising platform and despite shortcomings, it is growing at a rapid pace (anyone surprised?). Retailers should now be under- standing this platform as they plan for 2018 strategies and why shifting dollars from paid search onto AMS could be a potentially beneficial play if they already sell on the marketplace based on their customer's journey.
Are you prepared to thrive in 2018? Contact Echidna at www.echidna.co or info@echidna.co for a Customer Journey Mapping Analysis.
Calling all HuffPost superfans!
Sign up for membership to become a founding member and help shape HuffPost's next chapter
This post was published on the now-closed HuffPost Contributor platform. Contributors control their own work and posted freely to our site. If you need to flag this entry as abusive,
send us an email
.