An Ethiopian woman gazes into the lens through a tightly wrapped headscarf. Its purple fabric contrasts her brown skin, which complements the bark behind her figure. Her stare is steady and stern, but the edges of her lips curve gently upward; a smile in emergence.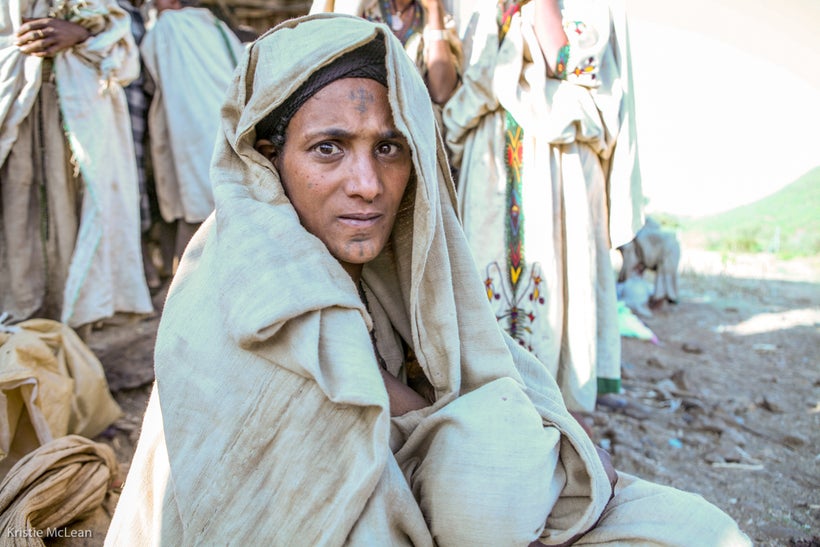 McLean attributes her mission as a global storyteller to her childhood ideals. "I grew up in a family where it was always very important to be aware of the needs of others," she shared. Her attentiveness to human needs has led McLean to over fifty different countries where she has documented injustice to promote global awareness. She has called attention to clean water access in Kenya, child brides in Afghanistan, and working conditions for garment laborers in Haiti.
One of McLean's greatest contributions has been her involvement in female reproductive issues in Ethiopia. Making six trips to the country since 2010, McLean has fought to bring treatment to Ethiopian women with a childbirth injury called Obstetric Fistula. The injury occurs during obstructed labor and often leads to death of the child. Beyond losing her newborn, the affected woman is left with a hole in her physiology, leading to incontinence and leakage of bodily fluids.
McLean explained that women with obstetric fistula are often shunned by their families and communities. With minor surgery, the injury may be corrected, yet many women lack money, transportation, and familial support to pursue treatment. On behalf of women experiencing obstetric fistula, McLean has created a mill and sewing cooperative to generate funds that may cover treatment expenses. "By luck of the draw, I was born in a country where I have choices, opportunities, and access to healthcare," she said. "I feel a responsibility to help women who do not have the same opportunities or access."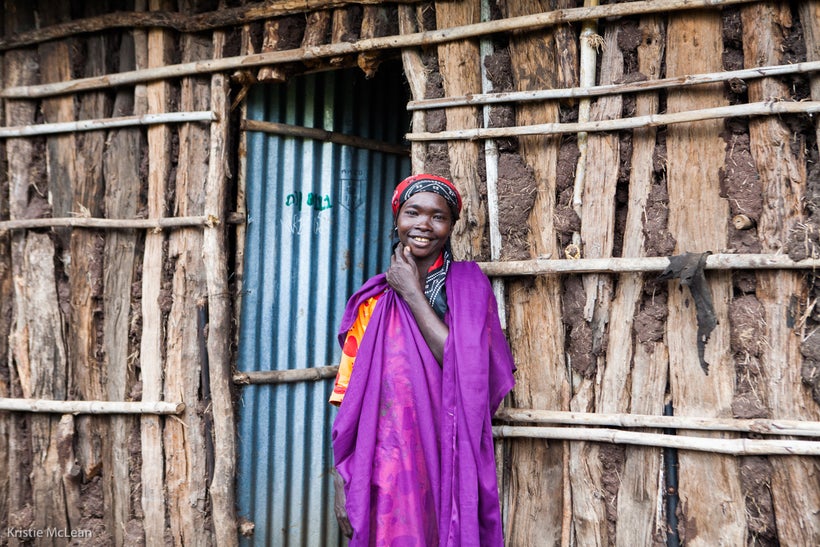 Calling herself a "TravelPoet," McLean aims to use various creative mediums to foster an empathetic global family. "To be a 'TravelPoet' means to travel the inner landscape as well as the outer landscape," she explained. "There's poetry in everyday moments, not just in writing, and it is my desire to notice the beauty around me, and to do what I can to create more of that in the world."
In Nepal, McLean photographed three women, one of whom had never seen a picture or reflection of her own self. After taking the photograph and turning her camera around to show the women, two of them smiled and laughed, but one remained stoic. "When the other two told her she was seeing herself," said McLean, "she began jumping up and down, smiling."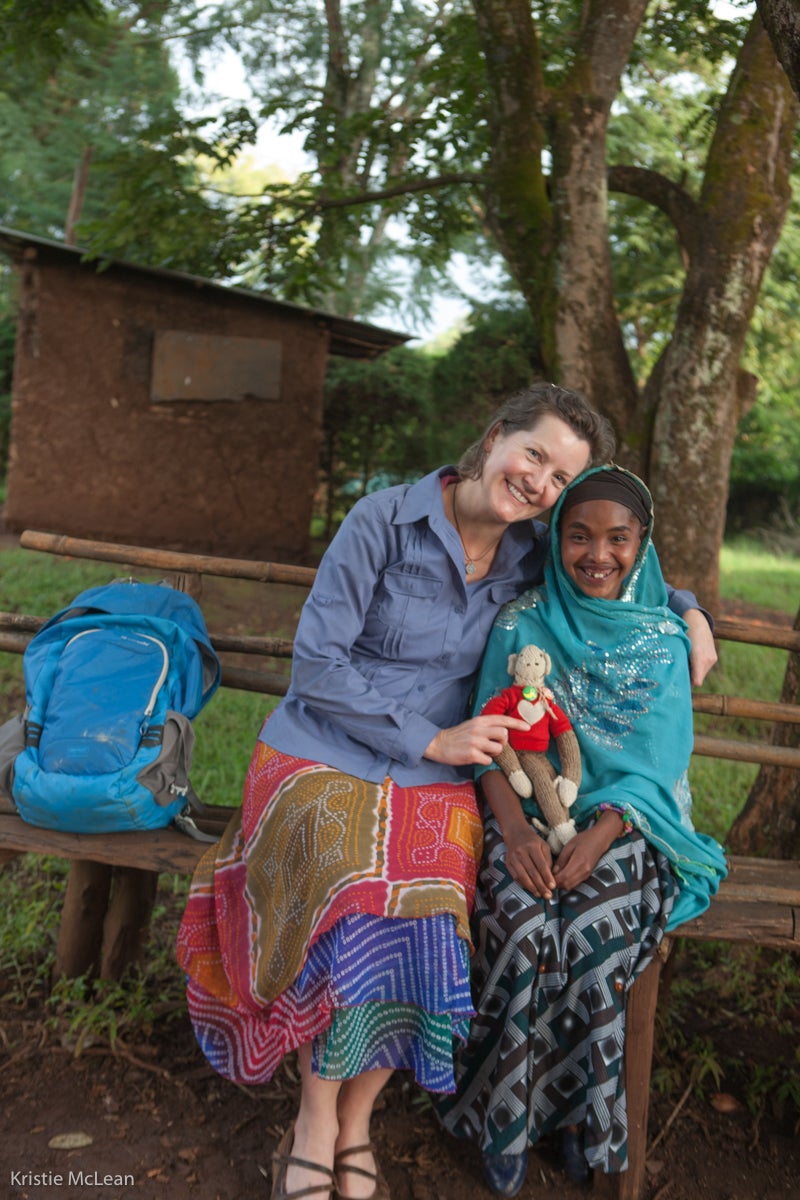 Building relationships with women from around the globe inspires McLean to connect deeply and authentically with her family, friends, and even with strangers. Her travels shape McLean's experiences and awareness upon returning home to Seattle. "They make me ask myself how I can learn and grow and deepen my humanity using my gift for good," she explained. "They make me grateful for my life. They make me bring light to places that have a lot of darkness."
REAL LIFE. REAL NEWS. REAL VOICES.
Help us tell more of the stories that matter from voices that too often remain unheard.
This post was published on the now-closed HuffPost Contributor platform. Contributors control their own work and posted freely to our site. If you need to flag this entry as abusive,
send us an email
.