Last week, America lost four beautiful humanitarians who embodied the qualities prominent in the best of mankind. On February 10, the family of Kayla Mueller, an aid worker from Arizona held hostage by the Islamic State since August 2013, confirmed that she had been killed in captivity. That same evening, three Muslim-American college students -- Deah Barakat; his wife, Yusor Abu-Salha; and her sister, Razan Abu-Salha -- were fatally shot in their Chapel Hill, North Carolina home.
While the conditions that led to Kayla's death are starkly different from the circumstances that led to the murder of Deah, Yusor, and Razan, the lessons to be learned from the lives they lived could not be more similar.
Kayla was abducted in Aleppo, Syria as she was leaving a Doctors Without Borders hospital -- she had traveled to what is considered one of the most dangerous countries in the world to aid Syrian refugees. She had also previously worked with humanitarian organizations in India and Israel/Palestine, and had spent a year working at an HIV/AIDS clinic in Arizona and volunteering at a women's shelter.
In 2012, Deah, who was a dental student at the University of North Carolina, traveled to Palestine to provide dental care to Palestinian children. In the weeks preceding his death, he was raising money for a dental mission he intended to embark on this summer to provide aid to Syrian refugees in Turkey. Before his death, he had raised some $16 thousand; at the time of this writing, more than $421 thousand has been donated to the cause. His wife, Yusor, traveled to Kilis, Turkey last summer to provide dental relief as well. And Razan was an active member of United Muslim Relief, an international aid organization, and helped organize monthly feedings for the homeless in downtown Raleigh.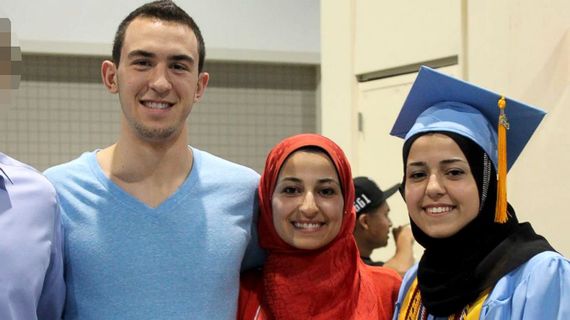 Kayla, Deah, Yusor, and Razan shared the common trait of living for something greater than themselves. They dedicated their lives in service of the disenfranchised, the needy, and those living in the most desperate of conditions. Such selflessness is rare in a society consumed by the latest technology and social media.
They left behind them a legacy of compassion and goodwill; this legacy would best be honored by following in their footsteps and making significant contributions to society, be it locally or abroad. From the United States to Syria and everywhere in between, there exists an abundance of opportunities to alleviate the suffering of the less fortunate.
In one of his last Facebook posts, Deah spoke of providing free dental supplies to the homeless. The Tampa Bay area, where I live, has one of the highest rates of homelessness in the nation. There could be no better way to honor Deah, as well as Yusor and Razan who also assisted the homeless, than volunteering to administer aid to the local homeless population or to partake in other service opportunities.
Americans across the country have come together to mourn the loss of the four Good Samaritans. Students at Arizona State University held a candlelight vigil for Kayla, and last Wednesday night, thousands of people gathered at the University of North Carolina Chapel Hill to pay homage to Deah, Yusor and Razan. An estimated 5.5 thousand people attended their funeral service on Thursday. In Tampa, Chicago, Atlanta, D.C. and in countless other places, Muslim communities and college students hosted memorial services as well.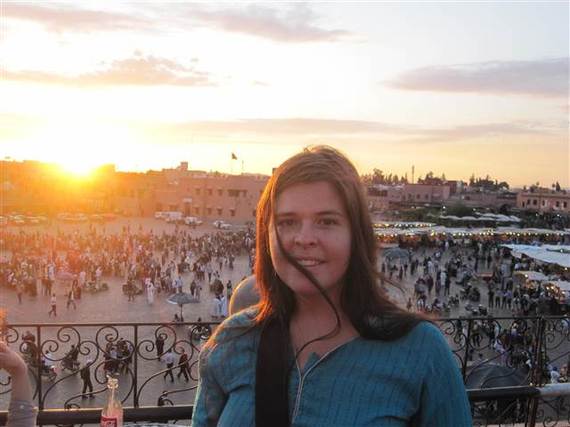 As a society, it is important that we collectively grieve for the four victims of senseless violence. But it is equally crucial that we celebrate the lives that they lived. In a letter to her family written while in captivity, Kayla said to them, "If you could say I have 'suffered' at all throughout this whole experience it is only in knowing how much suffering I have put you all through." Let us not allow the tragedy of their passing to break us -- let us instead use this opportunity to re-awaken our sense of compassion and basic humanity.
Calling all HuffPost superfans!
Sign up for membership to become a founding member and help shape HuffPost's next chapter