The athletes are ready. The torch is en route. The #Rio2016 Summer Games are about to begin, and we're ready to celebrate Olympic-style as we await the opening ceremonies.
So grab some friends and these go-for-gold DIY crafts for an easy and spirited family-friendly party, as you cheer on your favorite athlete, sport and country over the next 16 days.
Going back to the games of ancient Greece, Olympians were awarded wreaths made of intertwined olive branches. Here we have a DIY version that can be made for an adult or child.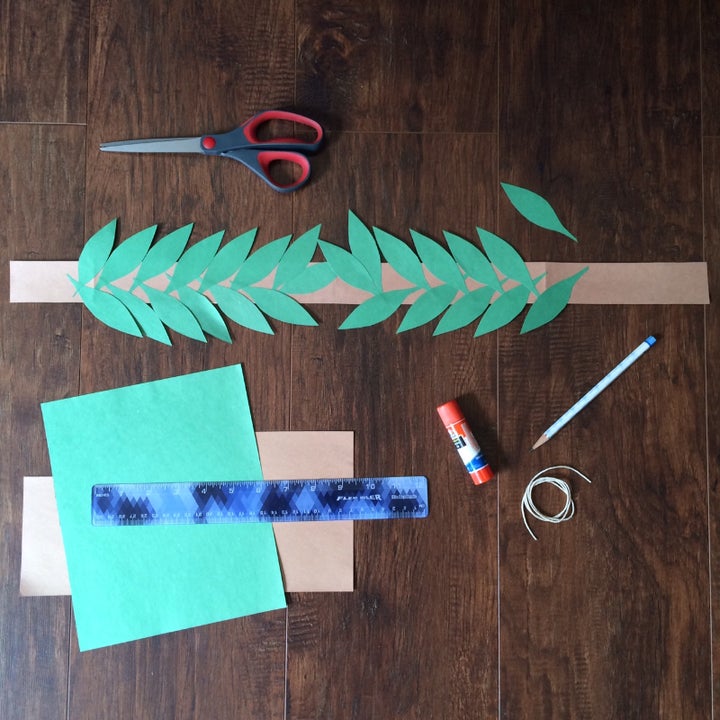 String

Brown or gold poster board

Green construction paper

Ruler

Glue stick

Pencil

Scissors
Using string, measure the circumference of your child's head and add on 1.5 inches: this is the length of your headband crown. With a width of 1.5 inches, cut out the headband from the poster board.
Cut out a slim leaf that resembles an olive leaf about 3 inches in length from green construction paper. Once you have the right size, use as a stencil. You'll need 14 leaves on each side of the crown for a total of 28.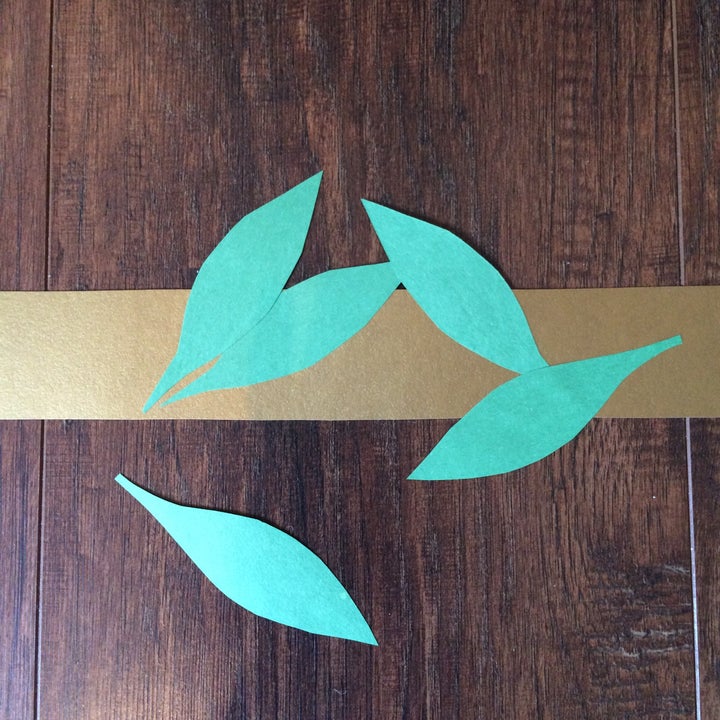 Determine the middle of the crown headband. Using a glue stick, glue four leaves peaking up towards the forehead. Glue remaining leaves in a "V" pattern away from this center point, one top, one bottom working towards the back of the headband.
Allow glue to dry. Wrap around child's head for fit, secure ends with shipping tape for a smooth finish (staples may catch hair).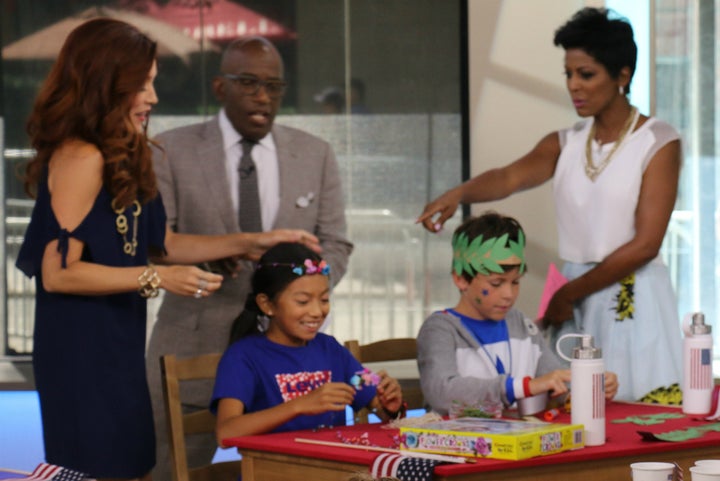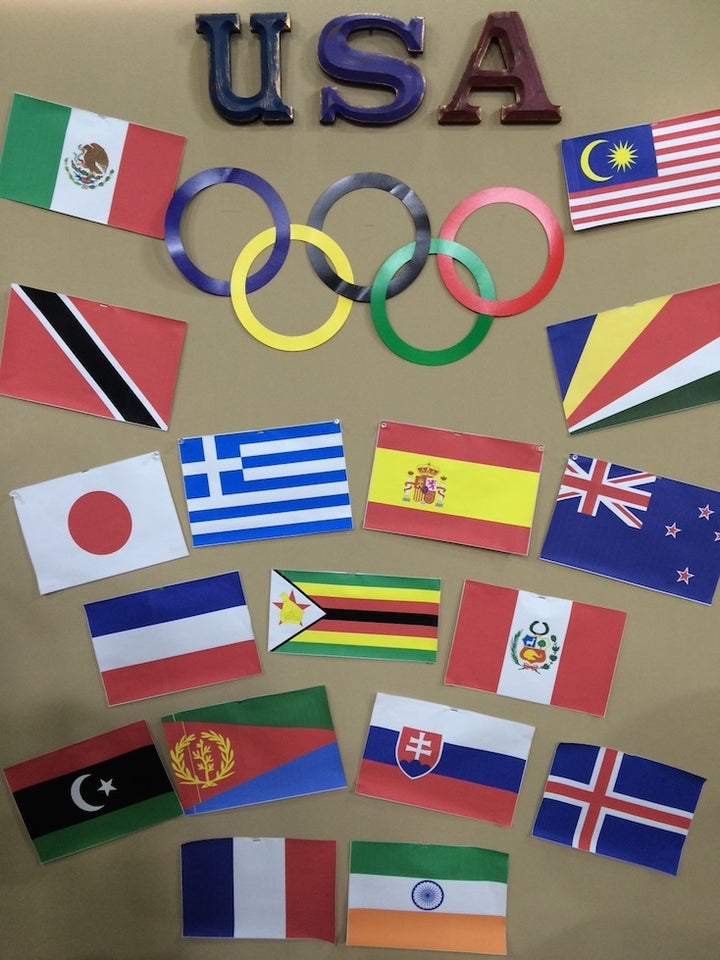 There are over 200 countries participating in the Rio Games, so take this opportunity to test and expand your world knowledge, while making a catchy entryway design. Print various flags of participating countries and attach in a colorful, haphazard way to a wall using non-damaging, double-stick tape. On separate index cards, write the country names. Have kids and adults guess which flags belong to which countries! You may want to have a globe handy too, to point out locations.
World Party Rings, 15 count, $5.99; partycity.com
Once you've learned your nations, here's some international flag plates to retest your smarts! Serve with themed treats.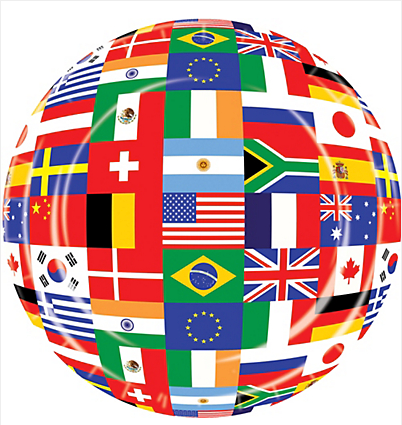 There are few symbols of the Games as iconic as the torch. Here's how to create your very own red-hot design using staples from your kitchen and crafting drawers.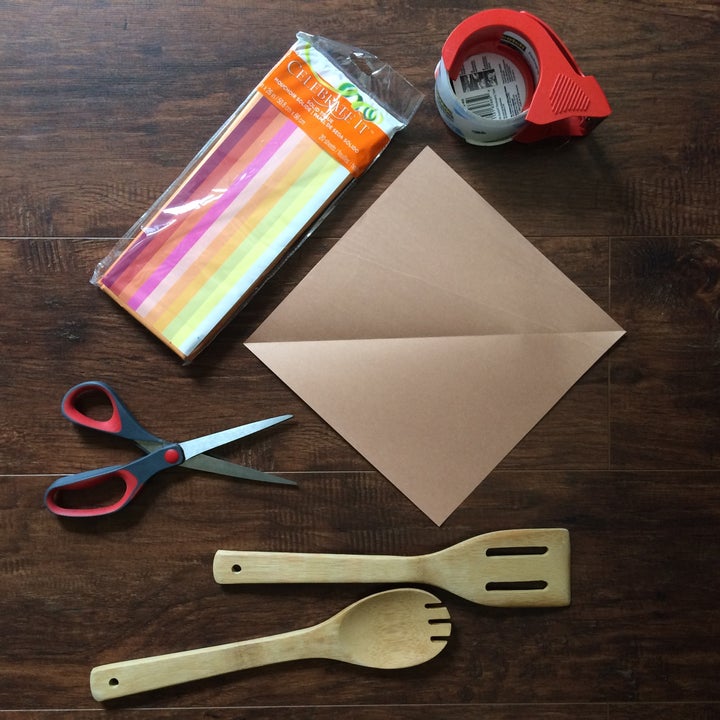 Flat wooden spoon or spatula

Brown, red, yellow, orange construction paper

Red, yellow, orange tissue paper

Tape & shipping tape

Scissors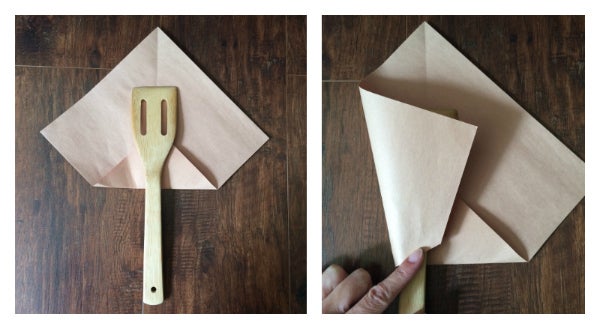 Cut a 9-inch square of brown construction paper. Fold one corner to center. Lay spoon head atop folded portion. Wrap paper around the spoon to make a "cone" until fairly tight. Tape fold on side with shipping tape. Pull cone up to make as snug as possible to spoon handle, use shipping tape to secure paper cone to back of handle (this holds the whole thing together!).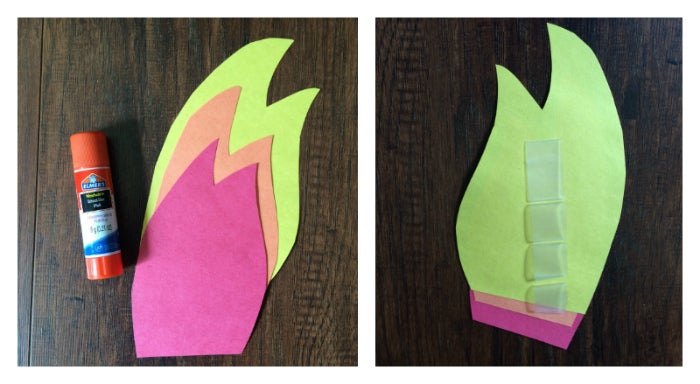 Cut out swirly flames 6 inches high and 3 inches wide using the yellow, orange and red construction paper, with each color sized smaller than the last: glue together for a tiered flame effect. Dot the backside with tape or double-sided tape and secure to back side of cone, behind the spoon.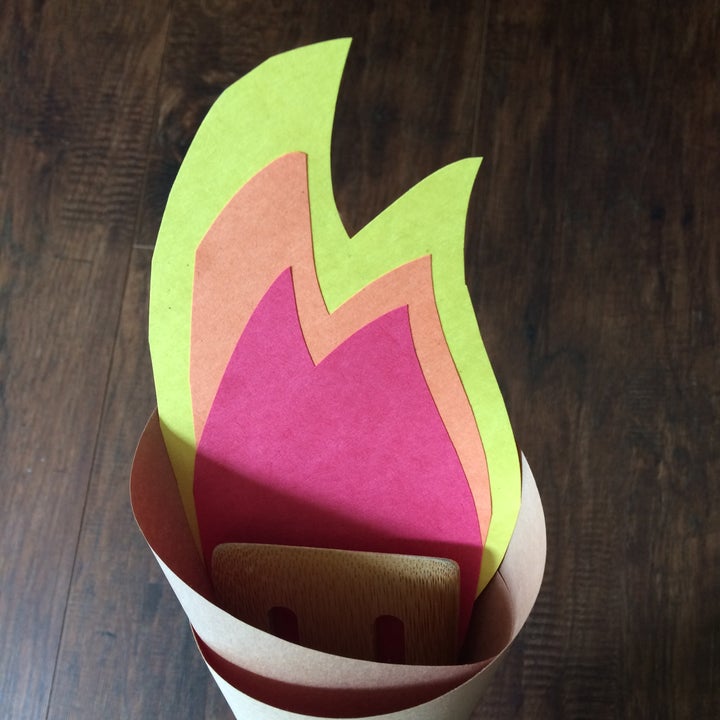 Cut out squares of colored tissue, grab by the center of the square and pull through opposite hand several times to give the tissue a "crinkly fire" look. Tuck into cone so the tissue paper flames feather out in front of the spoon in whatever color order you prefer.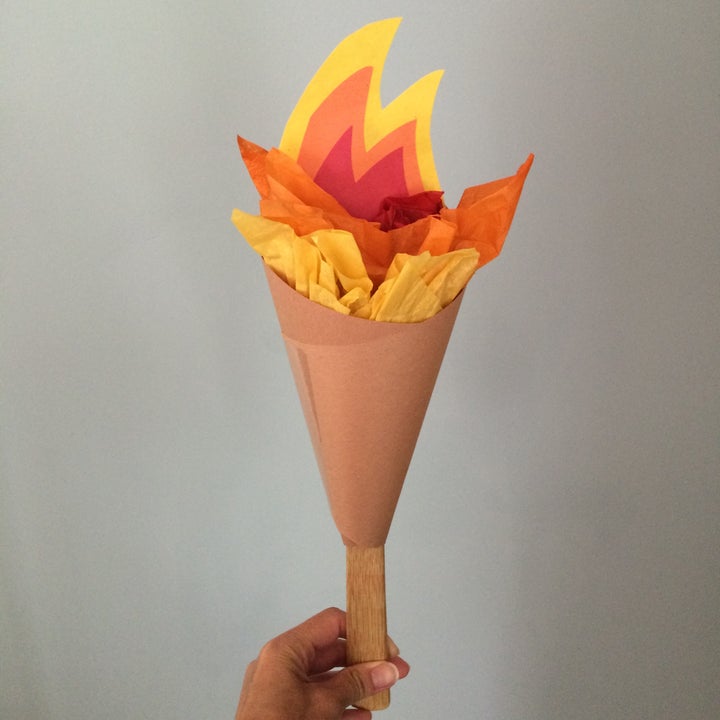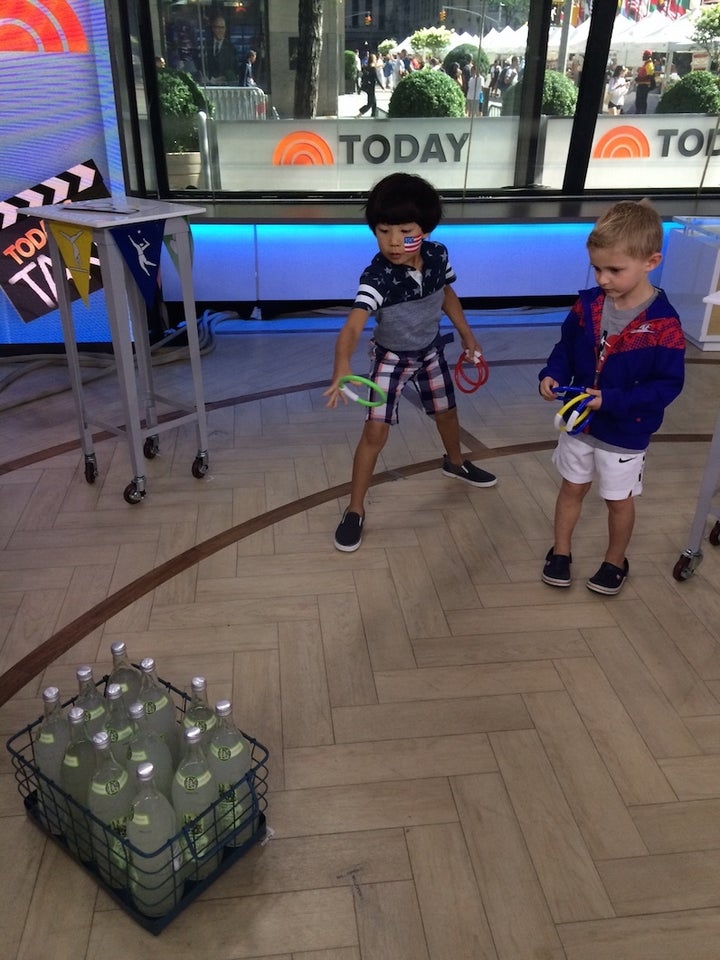 Create a DIY ring toss using pool dive rings―that just happen to sport all of the Olympic ring colors―save for black―and lemonade bottles housed in a crate. You can also use repurposed plastic bottles either filled with liquid or sand as an anchor.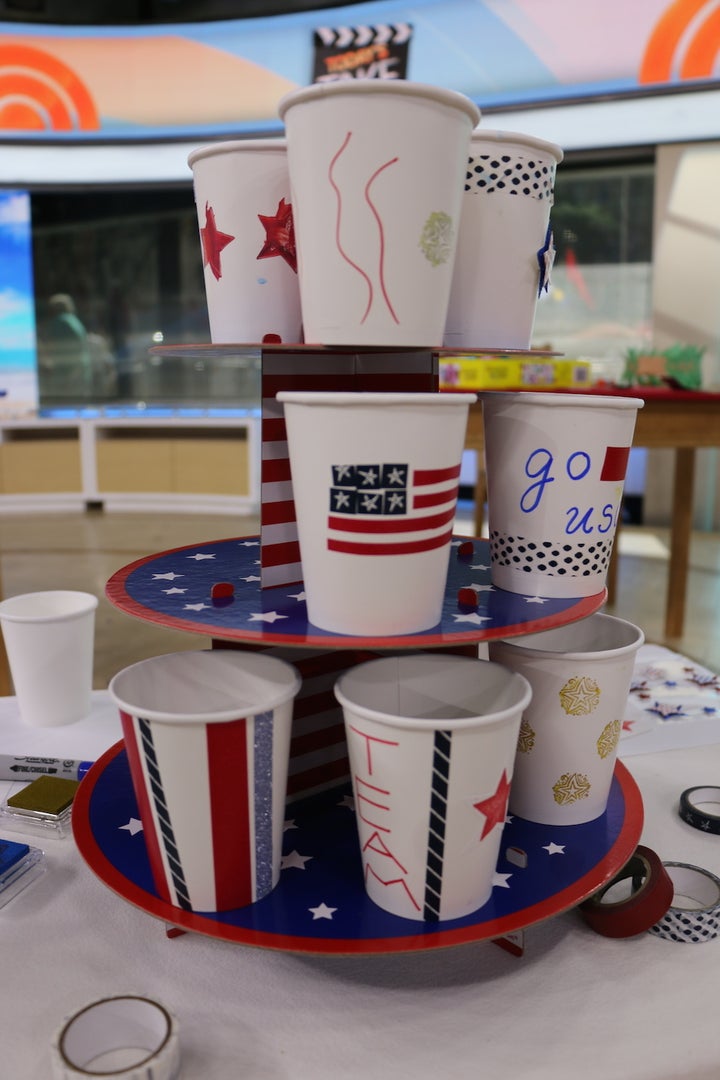 Personalize your hydration during the Games with a red, white and blue drinking cup. To a white cup, have kids decorate with red and blue washi tapes. In remaining white spaces, they can add gold and silver ink stamps, red stars, drawings, Americana stickers, etc.
Patriotic Treat Stand, $7.99; partycity.com
For those less artsy-craftsy, this limited-edition, triple insulate water bottle will keep your beverage cold for up to 36 hours of sports watching.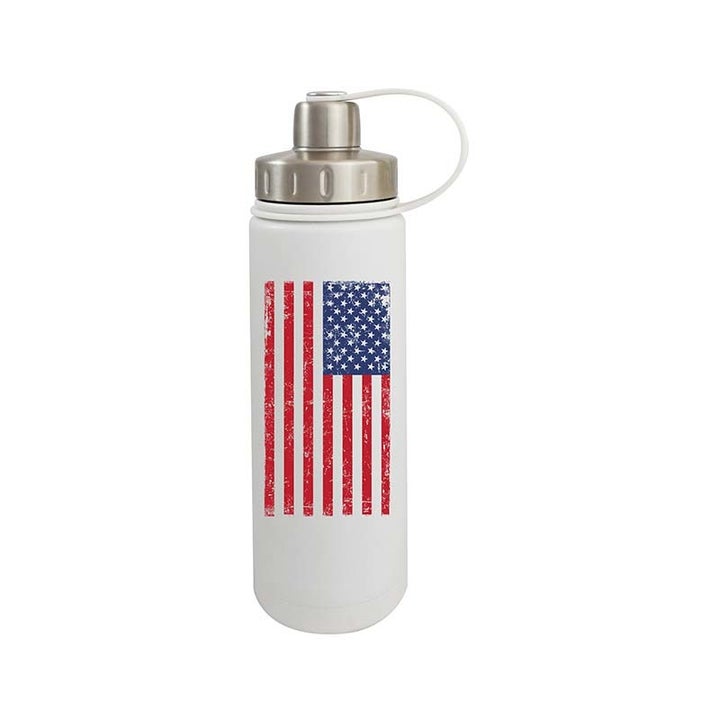 Have kids and adults wear their favorite red, white and blue ensembles. Provide mini-American flags to encourage fanfare.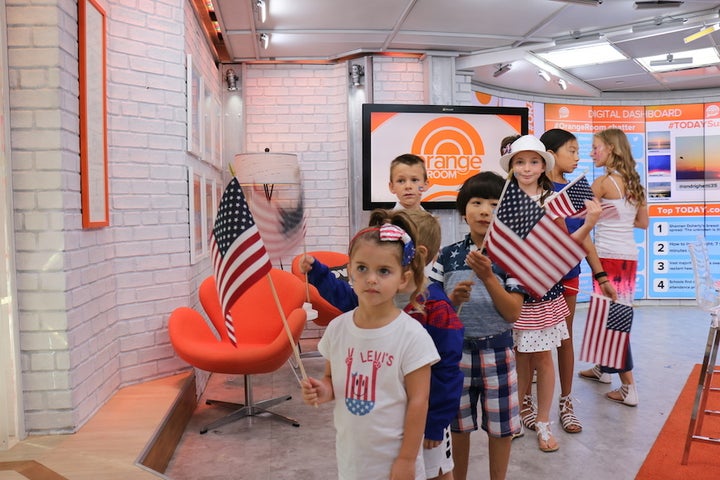 With back-to-school season around the corner, it's a fun time to celebrate kids' summer fashion: bring out those shorts and sandals!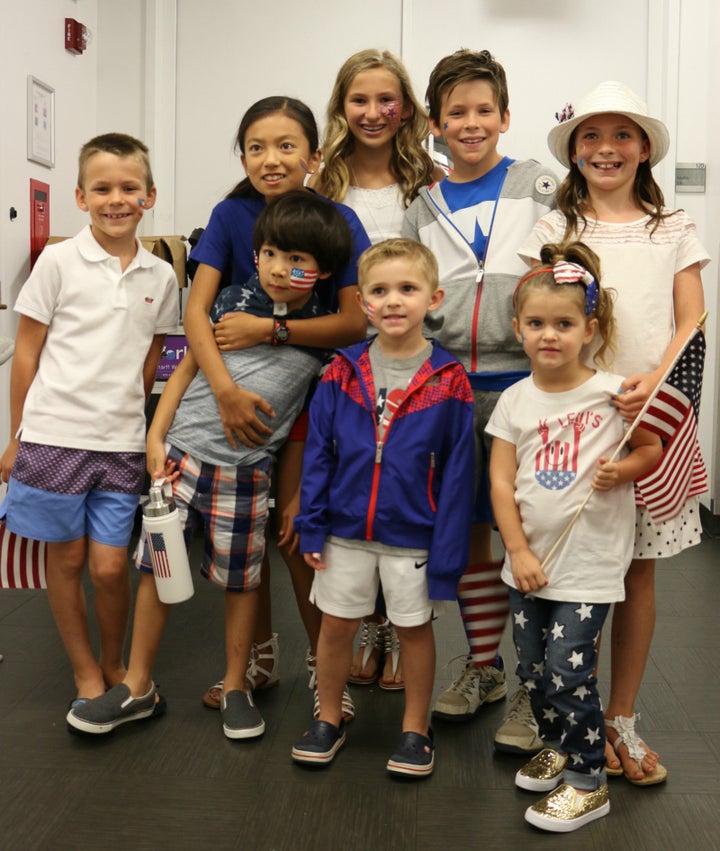 Do simple face paint designs like stars, stripes and Olympic rings to get everyone in the spirit of the Games.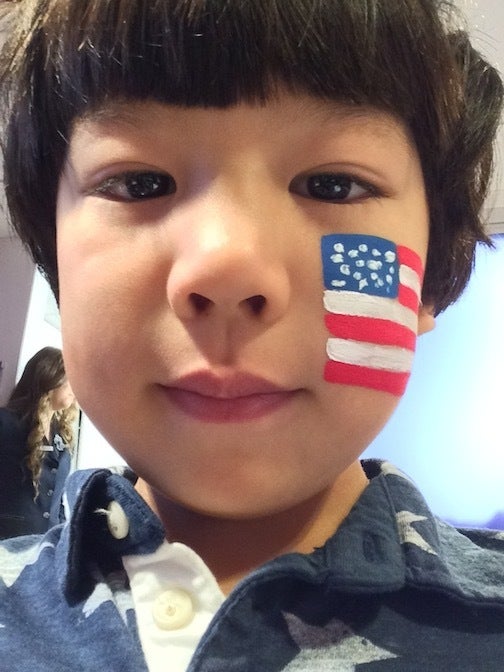 To see these DIY games and décor ideas in action, check out my segment on NBC's Today show.