I LOVE Cinco De Mayo! I mean, duh -- tacos, margaritas, colorful décor. What's not to love? So I say, whether you want to take it outside or throw this fab fiesta indoors, throwing a Cinco de Mayo party should be like good Mexican food truck grub: Easy, cheap and cool!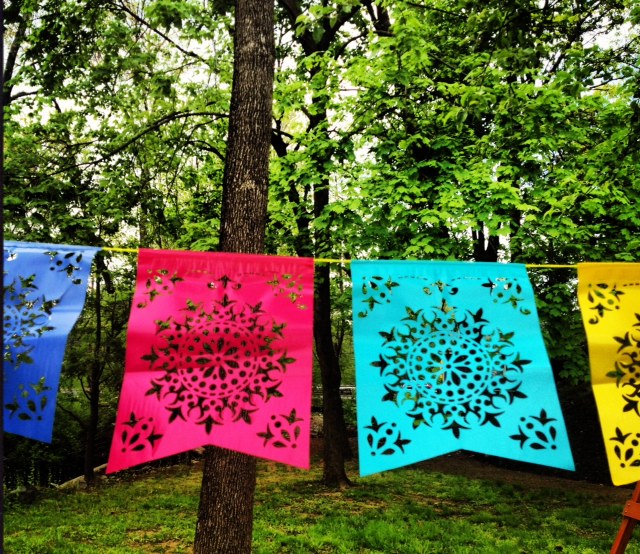 First thing first: Food! I recommend going to the store and buying some ground beef, turkey or fish, along with all the fixin's for some fabulous tacos. Make a little taco station and have your guests build their own tacos. They can make them to their liking, which leaves you off the hook for extra work -- and gives you more time for margaritas! You can also add some Mexican rice, chili, those little empanadas you can get at Trader Joe's, and a salad. Then finish up with some dulce de leche ice cream for dessert and you're done. Can you tell how much I love Mexican food?
When it comes to drinks, I say keep it simple and easy by making a big ol' batch of margaritas. I recently discovered this machine called the Margaritaville Mixed Drink Maker, and oh-em-gee, it's the bomb! It's not cheap -- the price tag runs about $299 -- but I highly recommend it if you entertain a lot. Plus, Cachet loves all things self-serve, and this definitely fits the bill! Obviously have a few non-alcoholic beverages on hand as well -- and don't forget the water. You'll need something to counteract the delicious-yet-salty chips and salsa. And, of course, if you want to make your event more family-friendly, just omit the tequila or make virgin margaritas. Simple!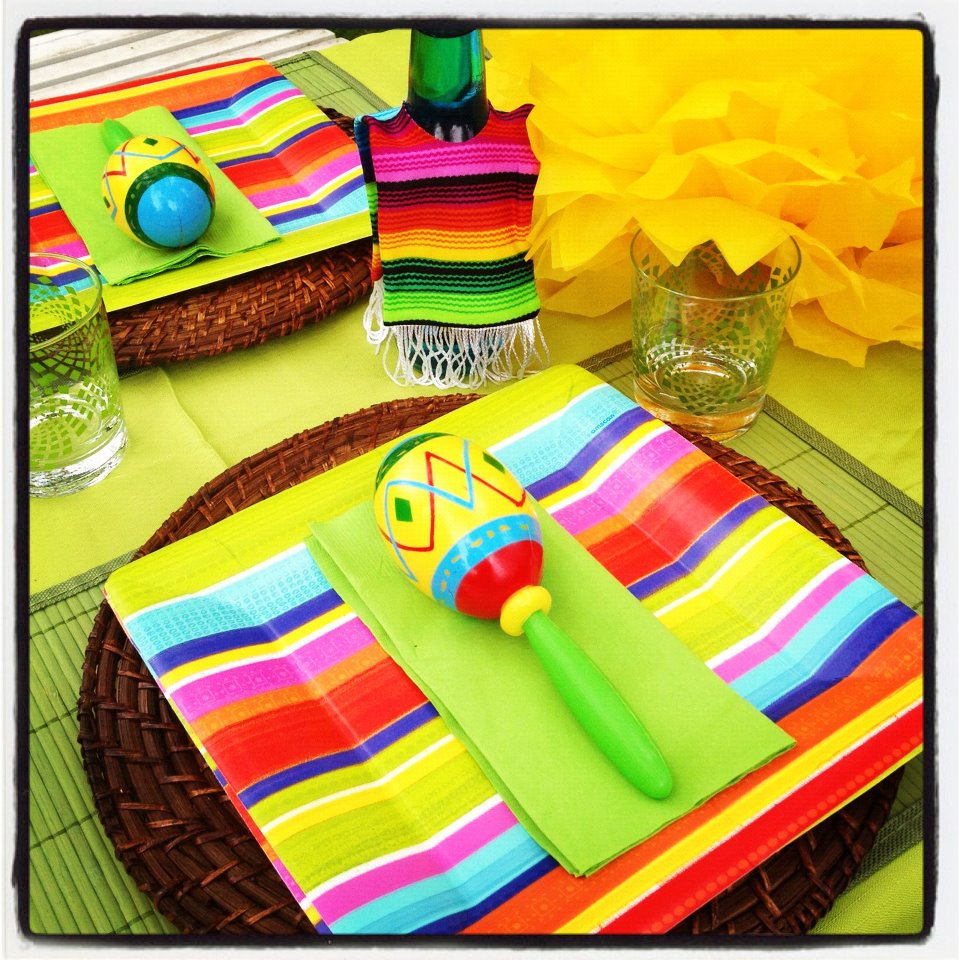 For all your décor needs, I went to Party City and went to town, but you could hit up any craft store or discount retailer. They have everything you need right there, and the prices are very affordable. What I love about Cinco de Mayo party supplies is how flexible they are: Not only are they bold-colored and festive, but moreover, whatever you don't use now you can easily reuse for other parties throughout the summer.
My shopping list is below. I purchased an overabundance of stuff for six place settings and spent about $250, but you could easily do it for much less.
Either way, I hope you have a rockin' Cinco de Mayo party! Where are the margaritas?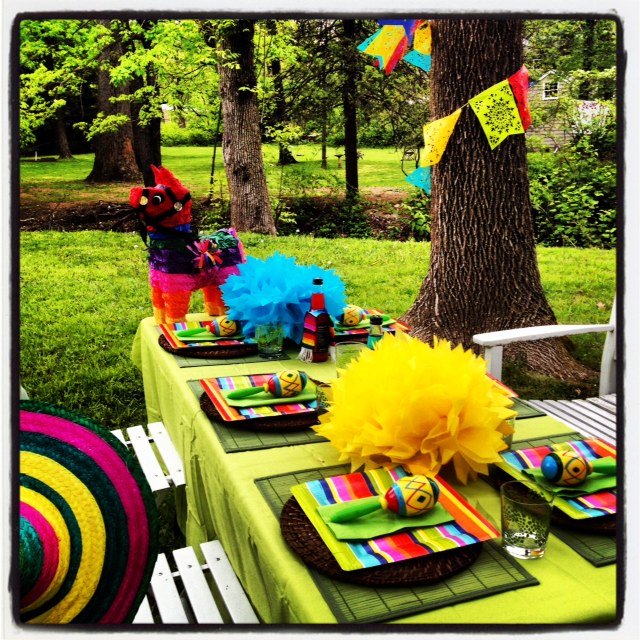 DECOR
Del Sol Cut Paper Banner, 12 ft: $3.99
Fiesta Assorted Paper Lanters, 6-count: $8.99
Assorted Fluffy Decorations: $6.99
Fiesta Assorted Paper Fan Decorations: $7.99
Rainbow Donkey Pinata: $12.99
Fiesta Small Plastic Maraca: $1.49
Fiesta Sombrero: $7.99

THE TABLE
Avocado Polyester Table Cover, 60 in x 84 in: $9.99
Round Bamboo Charger: $4.99
Green Bamboo Placemat, 12 in x 18 in: $1.99
Fiesta Caliente Square Dinner Plates, 18-count: $5.49
Del Sol Impressions Square Dinner Plates, 8-count: $1.29
Jewel Tone Puff Picks, 24-count: $4.99

DRINKS
Silver Metal Party Tub: $19.99
Serape Fabric Bottle Cozy: $3.49
Clear Premium Quality Plastic Margarita Glasses, 12-oz. 8-count: $9.99
Check your local TV listings for more of Celebrity Designer, Courtney Cachet's style ideas and tips! You can catch her frequent appearances nationwide on TV, where she dishes out all the latest in celebrity home and lifestyle! Keep up with her on www.courtneycachet.com or Facebook and join the conversation!