When the news broke that Oprah would appear as Ellen's therapist on the comedian's landmark coming-out episode of her self-titled sitcom, people had a lot of feelings about it. Some applauded Oprah's participation as another step toward national acceptance and inclusion; others were outraged that Oprah was "promoting lesbianism," as one viewer wrote in an angry letter. One particularly distressed voice was that of an "Oprah Show" audience member who shared her opinion directly to Oprah during a taping of her show 20 years ago.
It was 1997, two weeks before Ellen's "The Puppy Episode" would air. Oprah was reading and responding to viewer mail, which included various perspectives on her upcoming "Ellen" appearance. That's when one audience member shared the reason for her outcry.
"In the Bible, it clearly states that homosexuality is wrong," said the audience member. "And if you are going to represent yourself as a Christian, and then you're going to go on the show and say that you also support [homosexuality], it's double-standarding."
"Everybody who's concerned about me now going to hell because I'm doing the Ellen DeGeneres show, I think that you all should take that energy and try to create a little heaven here on earth for everybody."
"I have a different view of 'Christian' than you do, OK?" Oprah said. "The God I serve doesn't care whether you're tall or short, or whether you were born black or Asian or gay."
Oprah then mentioned that moments before taking the stage, she had been in the makeup chair arguing with someone who insisted that she was going to hell for her "Ellen" role.
"I take full responsibility for my going to hell or heaven," Oprah said. "And I feel that everybody who's concerned about me now going to hell because I'm doing the Ellen DeGeneres show, I think that you all should take that energy and try to create a little heaven here on earth for everybody."
She continued, "See, I believe God created Ellen. I believe God did that. And if Ellen says she's gay, I believe God created her gay. I believe God did that... I support her right to be who she thinks she is."
Before You Go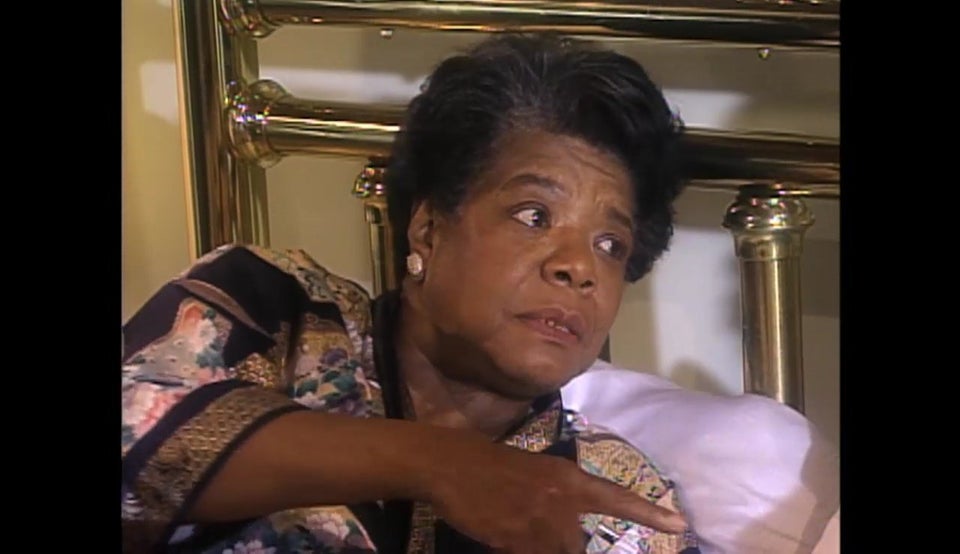 5 Of The Most Powerful Pieces Of Advice In 'Oprah Show' History