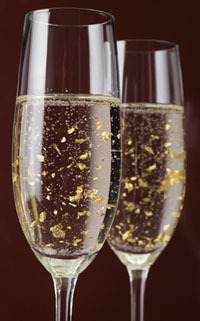 The 2014 Academy Awards are almost upon us! We love sitting with a group of friends and watching the awards. Most people thinking hosting Oscar party means planning something fancy and over the top. But we think it should be all about sharing the experience with friends. A good Oscar party (as with any party) should be easy and fun. Here are our 5 simple steps for creating a simple Oscar party:
The Game
Keep the night interesting by giving each guest a ballot and having them pick the winners. Have guests chip in $1-$10 and collect the ballots prior to the first award being given.
At the end of the night select the winner and give them their pot of "gold." Click here to see a list of this year's nominees. Or you can download a pre-made ballot here.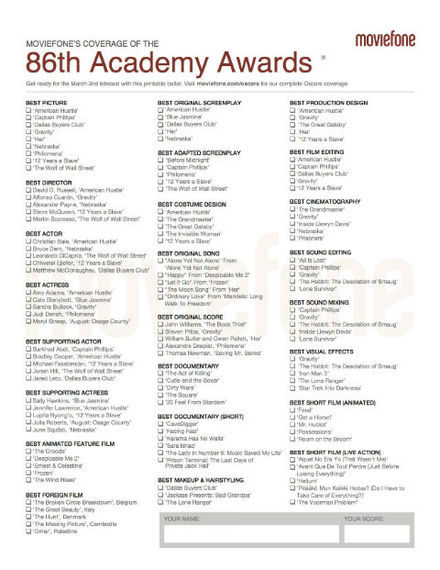 The Setting
Clear coffee table clutter and keep the focus on the TV. Keep guests entertained by focusing on predicting the outcome of the awards. Since everyone will have money on the "game" this is sure to keep things high spirited.
Turn off harsh overhead lighting and turn on table lamps and use candles to create a comfortable atmosphere to view the awards.
The Seating
Comfortable seating with a good view of the TV for all of your guests. Yet, make sure to have an area out of TV viewing range where guests can gather and chat during commercial breaks or if they need to stretch their legs. Four hours is a long time in front of the TV.
The Food
Add flecks of edible gold leaf to cocktails. Create a buffet of easy to grab finger foods so that guests can nosh throughout the evening, while watching the show. Place the food on fancy china and serve on real plates. Make dessert easy -- carmel popcorn balls or gold macaroons are always a good choice
Swag Bags
Create take away bags for guests filled with chocolates, bath goodies, a coffee gift cards. It doesn't have to be fancy but will be a fun treat for guests to end the night with.