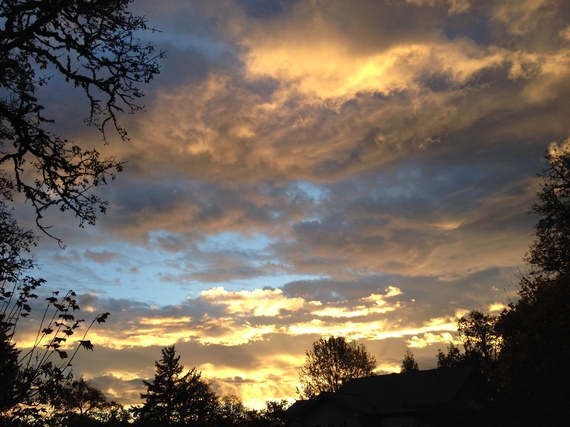 On this August afternoon
we sit on the back porch
chatting about the weather, about sports
and old pets, about how
just right
the breeze feels.
Slumped over in his wheelchair
arms purple-bruised, steroid-swollen
eyes looking somewhere
I cannot see. I keep wondering if anyone
will ask him how he's doing,
wondering why
we keep not
talking about it, wondering
why she keeps saying
she's fine when her husband can no longer
remember words or stand up
or pee on his own, when, damn it, his strong
body has lost its strong
I want to ask him what he will do
with the moments
he has left, if he has any last
wishes -- what dying feels like.
Finally, when the courage
swells inside me just enough, I lean closer
and say the how are you words
and with silent, shaking sobs he says
I wish I didn't have cancer
and then he apologizes
for crying. I want to hold him
I want to tell him how beautiful
he is sitting there without
his mask of I'm fine
I want to tell him he is brave
for telling it true.
I want to thank him
for reminding me to live
for dropping me deep in the center
of this living and dying now--
for washing me new again
I want his dying to urge
us to throw off our paper masks of I'm fine
and I'll do it tomorrow, to stop not saying
what we need to say. I want
us to fall into each other's true
and broken parts, to land
inside the holy
of this forever now
because this
is what it means to live
to Live.