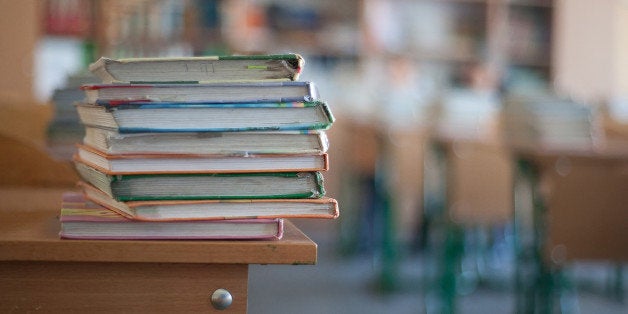 As I have written before, the United States is experiencing profound, continuous, and accelerating change as the country makes a transition from a national, analog, industrial economy to a global, digital information economy. All of our social institutions -- schools, government, media, health care and teacher education too -- were created for the former. They work less well than they did in the past. They have become dated and appear to be broken. Each needs to be rethought and redesigned for a new era.
To help this transition, this month, the Woodrow Wilson Foundation and the Massachusetts Institute of Technology (MIT) announced they are joining together in an effort to reinvent teacher education for the 21st century.
Together, we will create the Woodrow Wilson Academy for Teaching and Learning (WW Academy), both a graduate school offering programs in teacher education and school leadership and a laboratory studying what works in teacher education. Our greatest dream is to combine the attributes of West Point, offering an excellent education to prepare the most talented for careers in education, and Bell Laboratories, advancing the frontiers of policy and practice in teacher and school leader education. MIT will serve as the incubator for the WW Academy, and the WW Academy will serve as a lab for MIT.
The Woodrow Wilson Academy will offer a competency-based program, which will "throw out the clock," shifting the focus from seat time and how long students are taught to what they have learned. The emphasis will be on outcomes and mastery. Students will graduate from the WW Academy only when they have mastered the skills and knowledge necessary to be an effective new teacher or school leader. Rather than fixing the length of time that all students must study or the number of courses they must take or the number of credits they must accumulate, the duration of the program will vary for each student, determined entirely by how long it takes them to achieve mastery.
The program, rooted in learning and cognitive sciences, will be blended, combining face-to-face and digital instruction and combining intensive academic and clinical instruction.
The aim for this initiative is not simply to create model teacher education and school leadership programs, but to improve practice and policy at scale nationally. The WW Academy is intended to serve as a resource for the nation's schools of education, a show room of sorts where developments in cognitive science, education technology, assessment, and competency-based education, among others that are studied and can be observed. Because all aspects of the WW Academy are open source, they can be adopted in whole or part by education schools.
The laboratory research will be targeted at policy makers at the state and federal levels, who the Woodrow Wilson Foundation has been working with. Governors, state higher education executive officers, chief state school officers, and legislators on both sides of the aisle.
The Woodrow Wilson Academy will begin by offering programs in math and science teacher education. The first class will enroll in June 2017. In the future, programs will be added in other fields of teacher education and school leadership. Professional development programs for current teachers and school leaders will follow.
Woodrow Wilson brings to the partnership extensive national study of teacher and school leader education and experience for the past eight years of working with 33 universities in seven states to transform their teacher education and school leadership programs.
We could not imagine a better partner for this project than MIT, which is one of the world's leading universities, at the forefront of higher education's transition to a global, digital, information economy and a leader in the STEM disciplines, cognitive/learning sciences, and technology. MIT has more than 125 ongoing projects in teaching and learning and has issued a visionary report on the future of the Institute calling for competency-based education, blended learning, digital and online instruction, alternatives to time-based credits and degrees, simulations, and a greater involvement in PK-12 education. MIT brings an unparalleled faculty and staff with the expertise and commitment to reinvent teacher education. MIT's Rafael Reif is a visionary president who is leading MIT and higher education into this digital, information age.
This is an exciting day for the Woodrow Wilson Foundation, for higher education, and for the teacher preparation field. For too long, teacher education has relied on methods and approaches that simply have not adapted to reflect the challenges of the times. The Woodrow Wilson Foundation, in collaboration with MIT, seeks to offer real solutions that will help our nation's universities, school districts, and educators.
Calling all HuffPost superfans!
Sign up for membership to become a founding member and help shape HuffPost's next chapter