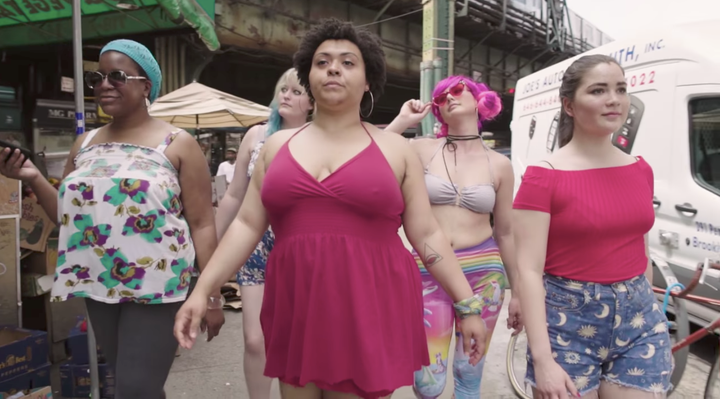 Just in time for the warming weather, a body-lovin' music video titled "Thunder Thighs" has arrived with a spectacular message: chill on the summer bod thing, you already look good.
The video, which was created by the song's artist, Miss Eaves, takes place in the Bed-Stuy neighborhood of Brooklyn. It features women of all shapes, ages and ethnicities decked out in summer attire ― and they're all poppin' in their own right.
Throughout the hilarious "Thunder Thighs" video, the women are seen sashaying around the neighborhood as the song's catchy tune plays over self-loving lyrics like "thick thighs, sundress, I'm looking good" and "mom jeans all day, why you mad though?"
Miss Eaves, whose real name is Shanthony Exum, told HuffPost on Tuesday that she created the song as a homage to herself.
"I wrote this song as an ode to my own thick thighs and the video is also an evolution of that," she said in an email. "I wanted to take a word [thunder thighs] that is usually used to talk about bodies disparagingly and reclaim it."
"Thighs thick. Thighs juicy. Don't be jelly when my thighs shake, ooo-wee.""
Eaves, who also runs a style blog called The Every Body Project, which celebrates all body shapes, said she once struggled to attain the self-love that's so evident in "Thunder Thighs."
"I have had my struggles with body image issues, and art has been a really great way for me to process and heal," she said.
But Eaves said the video also holds special meaning for black women.
"This video is important for black women because it also celebrates our bodies," she said. "For young black people, it is good to see adults who look like them living happy, genuine and fulfilled lives. We don't have to try to be anyone else."
Love your body for what it is and watch the video for "Thunder Thighs" above.
Before You Go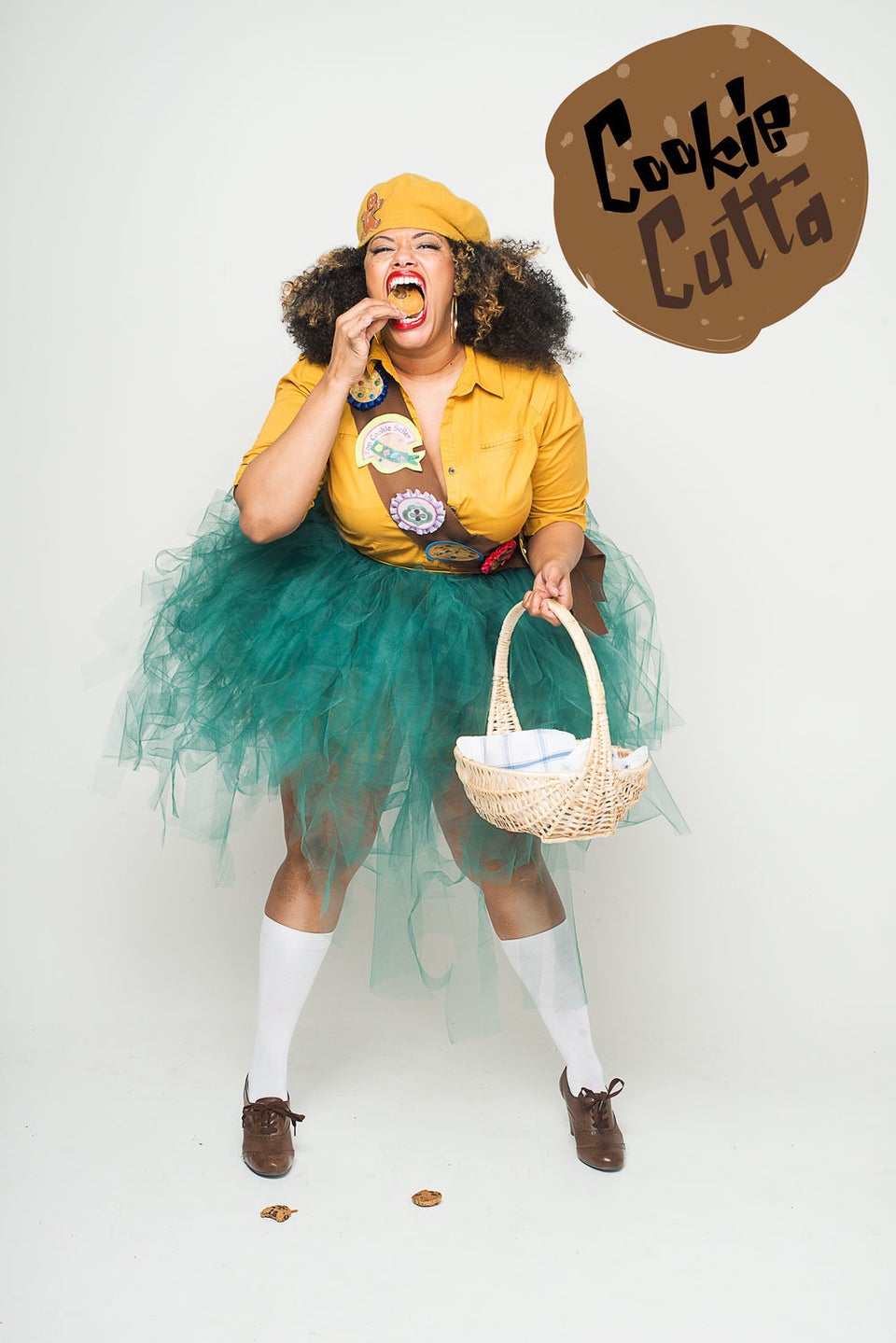 Meet The Real-Life Superheroes Fighting In The Name Of Body Positivity