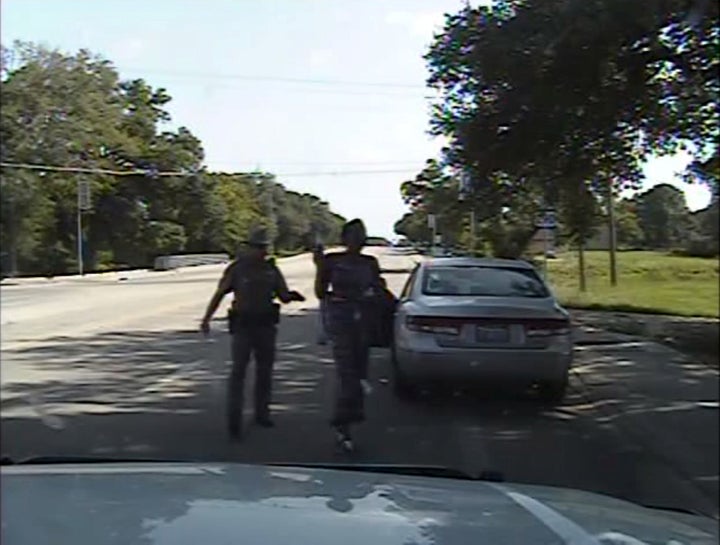 TOP STORIES
A YEAR AFTER SANDRA BLAND'S DEATH, 810 PEOPLE HAVE DIED IN JAIL The Huffington Post investigates jail deaths across America. [Dana Liebelson and Ryan Reilly, HuffPost]
THE THREAT TO THE POWER GRID "The U.S. electric system is in danger of widespread blackouts lasting days, weeks or longer through the destruction of sensitive, hard-to-replace equipment. Yet records are so spotty that no government agency can offer an accurate tally of substation attacks, whether for vandalism, theft or more nefarious purposes." [WSJ | Paywall]
DONALD TRUMP SUES EX-STAFFER FOR $10 MILLION For reportedly breaking his nondisclosure and talking to the press. [Ben Walsh, HuffPost]
HOW PRIVATE EQUITY TOOK OVER STATE CAPITOLS UNNOTICED "Private equity firms often don't directly engage with legislators and regulators ― the companies they control do. As a result, the firms themselves have emerged as relatively anonymous conglomerates that exert power behind the scenes in their dealings with governments." [NYT]
THE FDIC WAS LIKELY HACKED BY CHINA And covered it up to protect its chairman, according to a congressional report. [Reuters]
CDC: RIO OLYMPICS MOST LIKELY WON'T SPREAD ZIKA WORLDWIDE The 500,000 visitors or so expected for the games are less than 1 percent of people traveling to Zika-infected areas and the Olympics are taking place over Brazil's winter season. [USA Today]
INSIDE BARACK OBAMA'S INTERROGATION METHODS "The documents evoke a disturbingly different picture of interrogation practices from the humane, tightly controlled image the Obama White House has put forth." [Buzzfeed]
For more video news from The Huffington Post, check out this morning's newsbrief.
WHAT'S BREWING
THE TAYLOR SWIFT, CALVIN HARRIS BREAK-UP ESCALATED RATHER QUICKLY Swift's team confirmed she wrote Harris's song of the summer, and the resulting Twitter rant from him is worth an Emmy for shade. Even Swift-nemesis Katy Perry got in on the action. [HuffPost]
SOME FOLKS THINK NASA IS HIDING A UFO SPOTTING FROM US You decide. [HuffPost]
PRINCE HARRY'S NIGHTMARE JUST CAME TRUE His exes, Chelsy Davy and Cressida Bonas, are the best of pals. [Vanity Fair]
MISTY COPELAND IS SET TO STAR IN DISNEY'S NUTCRACKER Nice work, Mickey. [Variety]
FALL IN LOVE WITH RYAN GOSLING ALL OVER AGAIN In the trailer for his wistfully romantic musical "La La Land," which reunites him with love interest Emma Stone. [HuffPost]
'LIFE AFTER THE OLYMPICS' "We talked to eight Olympians, all of whom struggled when they came home from the games. Some wrestled with health problems and financial woes. Some faced public anger or disdain for their politics. Some confronted anxiety, depression, and self-doubt." [Vox]
WHAT'S WORKING 
BEFORE YOU GO
REAL LIFE. REAL NEWS. REAL VOICES.
Help us tell more of the stories that matter from voices that too often remain unheard.