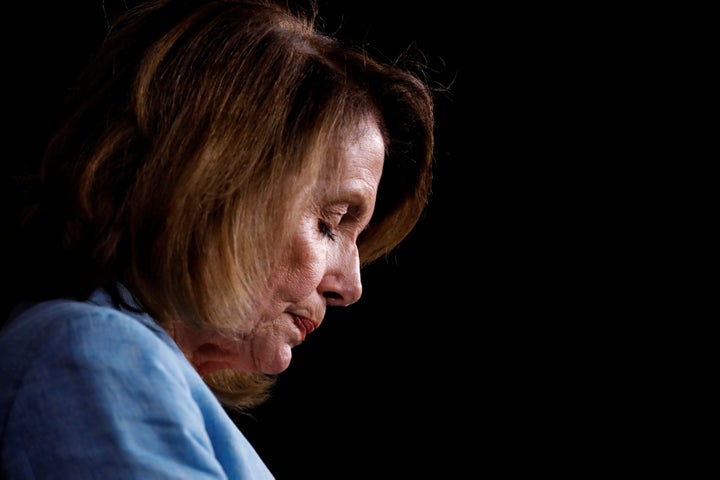 TOP STORIES
(And want to get The Morning Email each weekday? Sign up here.
NANCY PELOSI UNDER FIRE Some Congressional Democrats are calling for new leadership in light of the latest special election losses. [HuffPost]
HOW PRESIDENT DONALD TRUMP COULD DRAMATICALLY REMAKE THE COURTS He inherited double the number of court vacancies that former President Barack Obama did when he took office. [HuffPost]
TOP INTEL OFFICIALS TOLD INVESTIGATORS TRUMP ENCOURAGED THEM TO SAY THERE WAS NO COLLUSION WITH RUSSIA Director of National Intelligence Dan Coats and National Security Agency Director Adm. Mike Rogers reportedly told investigators that their conversations with the president were "odd and uncomfortable" but that they did not believe Trump "gave them orders to interfere." [CNN]
STEVE SCALISE NOW IN 'FAIR CONDITION' The House Majority Whip, who was shot last week during a practice for the congressional baseball game, is now beginning rehabilitation. The FBI said the shooter had a list of six members of Congress on him at the time of the shooting, but did not label the incident an act of terrorism. [HuffPost]
'THE SUPER PREDATORS' "When the man who abuses you is also a cop." [HuffPost]
A RECORD NUMBER OF VENEZUELANS ARE FLEEING TO THE U.S. Amid the escalating political chaos. [HuffPost]
MEET THE 395 KIDS PHILANDO CASTILE LEFT BEHIND "It was a few weeks after his death in July 2016 when Sakki Selznick learned that her daughter had been giving imaginary high-fives to Philando Castile." And new heartbreaking video shows Diamond Reynolds' 4-year-old saying: "I don't want you to get shooted." [HuffPost]
IN DEFENDING THE WEALTH OF HIS CABINET, TRUMP GOES OFF THE CUFF "These are people that are great, brilliant business minds, and that's what we need, that's what we have to have so the world doesn't take advantages of us," Trump told the crowd in Cedar Rapids, Iowa. "We can't have the world taking advantage of us anymore. And I love all people, rich or poor, but in those particular positions I just don't want a poor person. Does that make sense? Does that make sense?" [HuffPost]
WHAT'S BREWING
INTRODUCING SEASON TWO OF 'CANDIDATE CONFESSIONAL' "A podcast dedicated to those who came up short in the world of governance." [HuffPost]
HOW CLEAN DOES YOUR PARK NEED TO BE When it's a former radioactive Superfund site? [HuffPost]
BATTEN DOWN THE ESTATE It's official: A "Downton Abbey" movie is happening. [HuffPost]
KIM KARDASHIAN HAS REPORTEDLY HIRED A SURROGATE For baby number 3 with Kanye West. [HuffPost]
THE LATEST 'GAME OF THRONES' TRAILER PROMISES QUITE A LOT OF WAR (AND WINTER, OBVIOUSLY) 24 days, people. 24 days. [HuffPost]
FORGET ACTING George Clooney just sold his tequila brand for $1 billion. Yes that's a billion with a B. [HuffPost]
BEFORE YOU GO
CORRECTION: An earlier version of this story identified Diamond Reynolds as Debbie Reynolds.
REAL LIFE. REAL NEWS. REAL VOICES.
Help us tell more of the stories that matter from voices that too often remain unheard.