That's the question being batted around in reference to Thylane Loubry Blondeau, the 10-year-old model whose suggestive photo spreads have ignited a debate over the sexualization of young girls.
"Good Morning America" took a look at some of Blondeau's recent photo spreads for Vogue Paris, which feature the young girl in lipstick, high heels and tight dresses, and a slew of smoldering "come hither" stares.
Although Blondeau, the daughter of soccer player Patrick Blondeau and reporter-turned-fashion designer Véronika Loubry, appeared in the Vogue Paris shoot with other young models, her looks were more mature and for many readers, more discomforting.
Reactions to the recent, jarringly-adult editorial have ranged from perplexed to utterly appalled, with most questioning the appropriateness of a child consistently photographed like an adult and sexualized in the process.
But there are those voices who have defended the photos, such as the blogger behind "F**k Yeah Thylane Loubry Blondeau" (which has been renamed simply "Thylane Léna-Rose Blondeau.")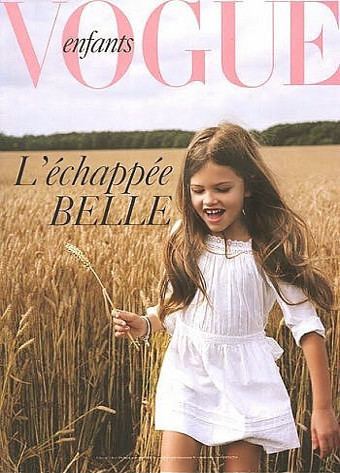 Related