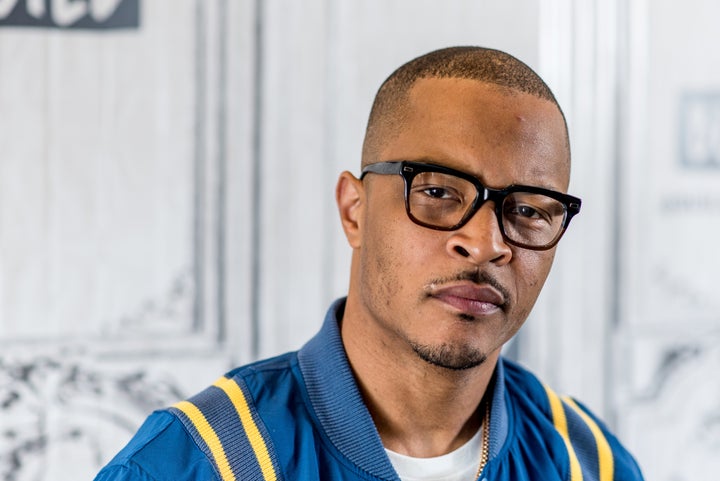 T.I. is teaming up with Fox for the new cop drama "Atlanta's Most Wanted."
The rapper will star in the show as Marcus Armstrong, the son of an infamous criminal kingpin, Variety reported. Armstrong is recruited to be on a vice squad that investigates Atlanta's growing criminal activity, which will jeopardize his deep secret and threaten life as he knows it.
Along with T.I., Jerry Bruckheimer, Jonathan Littman, Brian Sher, KristieAnne Reed and Rob Hardy will executive produce the hour-long show. Former Ebony magazine editor-in-chief Mitzi Miller will co-executive produce, and James Oh will serve as producer. 
"I am honored to partner with Fox and Bruckheimer on what is truly a passion project for me," T.I. told Variety. "It's going to be amazing to see my city represented in this fashion." 
The show is currently in the early stages of development. "Atlanta's Most Wanted" is one of Fox's first drama orders for the 2017-2018 development season, according to The Hollywood Reporter.
T.I made his acting debut in 2006 in the film "ATL." Since then, the Atlanta native has gotten more than a dozen acting credits and reality shows, including "T.I. & Tiny: Family Hustle," under his belt. He will also be executive producing Showtime comedy "The Studio" with Kevin Hart, working on "The Trap" starring himself and Mike Epps, and filming for Marvel's "Ant-Man and the Wasp." 
BEFORE YOU GO
PHOTO GALLERY
The Real Names Behind Your Favorite Rappers