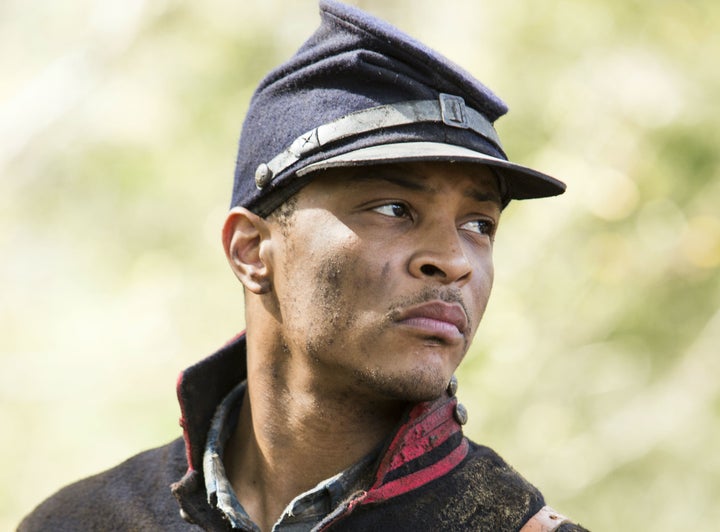 EDITOR's NOTE: The following interview was conducted prior to Wednesday's shooting at T.I.'s New York City concert. T.I.'s representatives referred The Huffington Post to the rapper's Instagram account on Thursday where he shared his prayers and condolences to those injured at the event.
Accepting the role as a runaway slave in the "Roots" remake wasn't necessarily an easy decision for T.I.
The reboot, which stars Malachi Kirby, Anika Noni Rose, Laurence Fishburne, and Forest Whitaker, finds the Grammy Award-winner reuniting with producer Will Packer, who previously worked together on the 2010 film, "Takers."
Although, the pair established a solid rapport while filming the action thriller, Tip (as he is also known as) says he was initially reluctant to join Packer's revamped miniseries.
"This was an opportunity that he presented to me, and of course initially he got a little bit of push back from me," T.I. said during an interview with HuffPost. "I will admit that I was one of the ones to say, 'Man, I don't know if that needs to be remade.' It was just a huge undertaking for him as a producer and for me as an actor to sign up to remake such a classic and to tell a story that has so much pain and just so much turmoil involved in it."
After additional convincing from Packer, T.I. went on to add that the producer finally talked him into signing on for the role of Cyrus -- who is described as a headstrong slave fighting for freedom for the Union Army against Confederate Forces -- and that he's "really, really pleased and ecstatic" with the choice he made to be involved with the project.
Though he admits he doesn't know slavery personally, the 35-year-old says he prepared for the role by inserting himself in the mind of "someone who would do anything for freedom," in addition to pulling from his past experiences of being incarcerated.
"I do know what it's like to have your freedom be taken from you or to not have it be available to you," he said. "I kind of amplified my thoughts and how I felt when my freedom was separate and apart from me. So I kind of took that and pushed upon it, because Cyrus is actually thee most rebellious and non-subservient character that there is. You never see Cyrus in 'Roots' as a slave, he's always a runaway slave – running, dodging bullets and doing whatever it takes to maintain his freedom. So it wasn't as slave written as the rest of the characters, but I think all of the characters collectively to the story are important."
Before You Go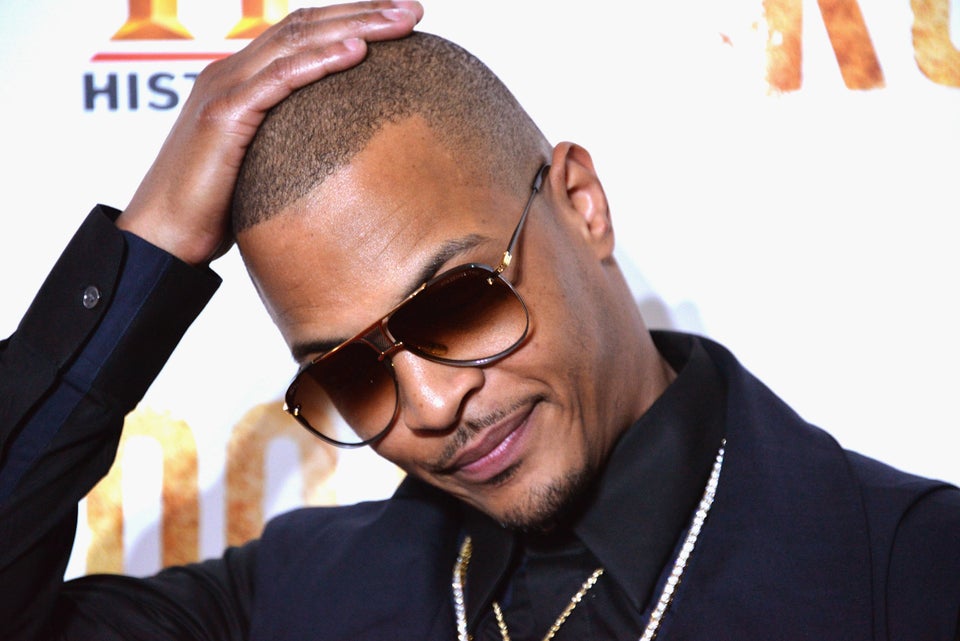 "Roots" Premiere