T.I. is telling "the new racism is to deny that racism exists," in his "Warzone."
The video was released exclusively on streaming media platform Tidal on Sept. 8 before premiering on additional digital platforms on Sept. 16. "Warzone" finds the rapper re-enacting the fatal deaths of Tamir Rice, Eric Garner, and Philando Castile ― who were all unarmed victims of police violence.
Instead of depicting a straightforward portrayal of the tragic events, the Atlanta-native took a counter- approach by having white victims assume the roles of Rice, Garner, and Castile.
In an interview about the video's concept, T.I. told NBCBLK that "Warzone" is a direct confrontation with those claiming "All Lives Matter," a common refrain that's emerged alongside the "Black Lives Matter" movement.
"We wanted to give 'the other side' ― and when I say the 'other side' I don't mean police, I don't mean white people, I mean people who think we're just overreacting, the 'All Lives Matter' people," he said.
The Grammy Award-winner also went on to add that he specifically chose the fatal incidents to help convey his message.
"We wanted to give them the least amount of ammunition to oppose our message. And the way to do that, we thought, was to go with the most atrocious of all of the travesties. And don't get me wrong, there are still more that are equally atrocious, but for the purposes of our video ... those were the ones that seemed most effective."
The track will be featured on T.I.'s forthcoming mixtape, "Us or Else," which will address issues surrounding social justice and police brutality. The 35-year-old says the title is a call to action in response to the string of police killings on black civilians.
"That's [as in] equality for us, or else. Unity for us, or else. Stop killing us, or else," he said during a July radio interview with Hot 97's Ebro and Peter Rosenberg. "It's basically my take on things that are going on, how we got here, why we're here, speaking to the oppressor and just trying to put something out there, a platform for people to speak so we can address this and move past it."
"I can't really go into the studio and write records about throwing money in the club. It just don't feel responsible," he added.
Check out T.I's powerful music video, "Warzone" in the clip above.
Before You Go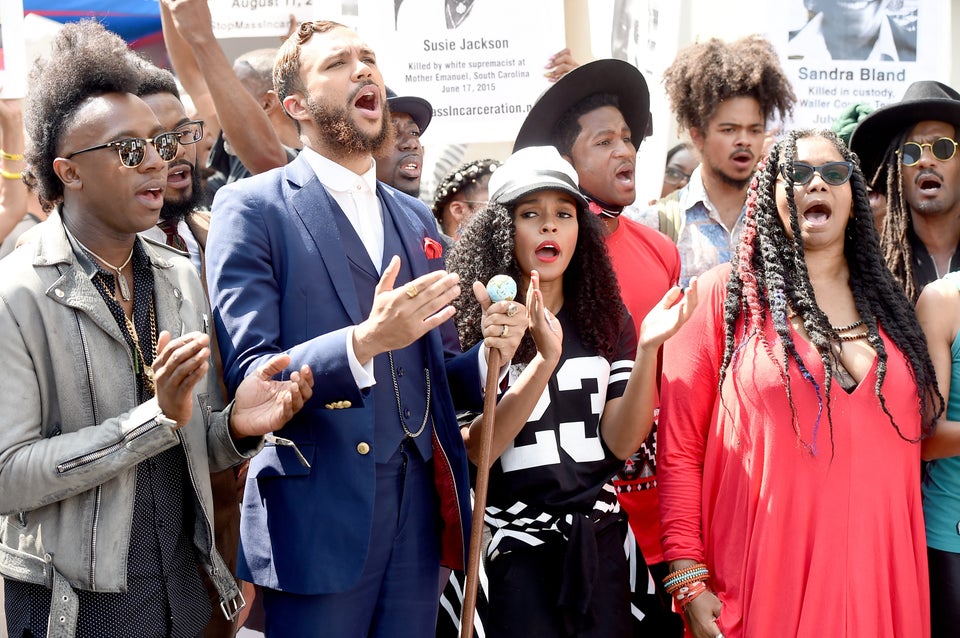 15 Ways Artists Fought For Larger Causes
Popular in the Community