 The identical duo Tia and Tamera Mowry stole viewers' hearts at a young age in "Sister, Sister." But before fame had them traveling for show business, this twin sister act bounced between army bases with their military parents.
"The one thing that I do remember, was just living on base," Tia Mowry-Hardrict told The Huffington Post. "I thought that was the coolest thing. You can step outside of your home and see people who are serving your country. It just gave me great pride to be around such strength and courage."
The girls were born in West Germany, where their parents, Darlene, a drill sergeant, and Tim Mowry, a first sergeant, were stationed. They said their upbringing has given them a special appreciation for service men and women.
"I think a lot of the times people, especially nowadays, have gotten complacent with our safety," Tamera Mowry-Housley said. "We don't realize that there are men and women dying every day just so we can stay safe. Whenever I go to bed, I know that there are people who aren't sleeping to keep me safe."
Because of their military background, the pair make a point of showing their appreciation to active soldiers and veterans both on Veterans Day and year-round.
Tamera said she and husband Adam Housley attend the Celebration of Freedom Gala, the annual event that recognizes Medal of Honor recipients, and they visit the Los Angeles veterans cemetery. The couple also volunteers with Operation Gratitude, an organization that sends care packages to active service members, military children separated from their parents and wounded soldiers.
Tia added that, when possible, the family also makes a point to spend time together on Veterans Day.
"We'll sit down and talk about my mom and dad's experience in the military and how we're just very grateful for one another," she said.
The 33-year-old sisters said growing up in a military home taught them discipline and respect, which they have carried into their adult lives. They shared stories of "G.I. Fridays," when they would split the household chores, cleaning areas with toothbrushes and watching their parents shine their boots and crisp their uniforms.
"With my son, there will be discipline," she said. "It's important for your integrity and your character."
On the show, the sisters opened up about their military upbringing. One episode follows Tamera as she sends a care package to troops and visits an army base. The sisters said they feel that showing appreciation to veterans and soldiers does not have to be difficult or time consuming, nor should civilians only think to do so on Veterans' Day.
"I have to say, speaking with the soldiers," said Tamera. "Their number one thing is just to say thank you."
"Every single time I see a soldier, I say thank you," said Tia. "Just doing that alone, I've noticed puts smiles on people's faces."
Check out this slideshow of other famous faces from military families: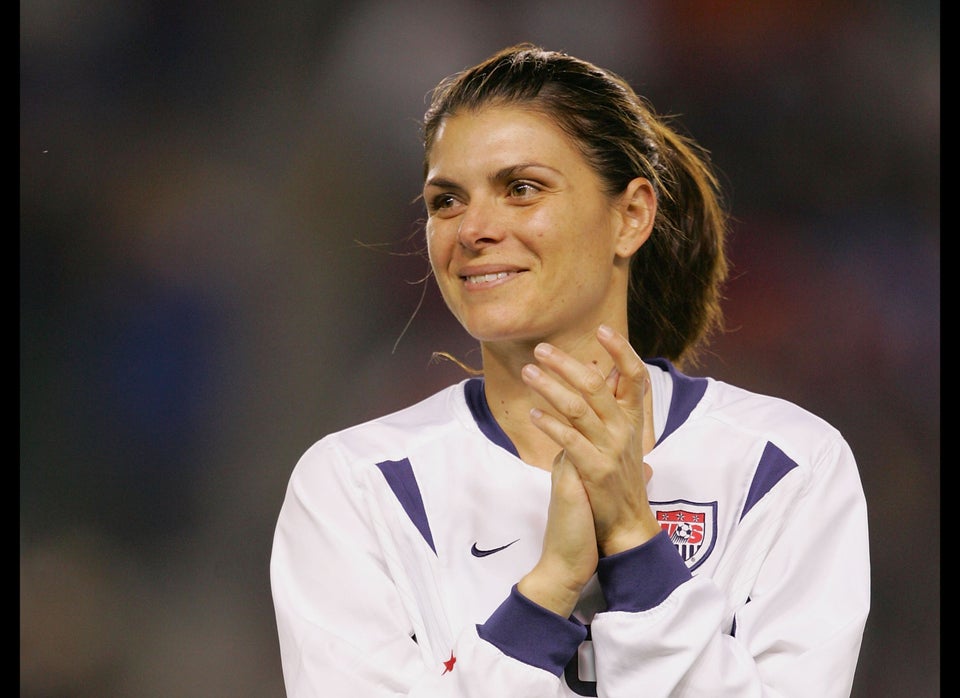 All photos courtesy of Getty Images.