Tiago Splitter began Game 4 of the 2013 NBA Finals with a backcourt violation. Things didn't get much better for him after that.
The San Antonio Spurs' center was once again rejected emphatically by a member of the Heat. Actually, he was rejected by members of the Heat. With Manu Ginobili bringing the ball up the court for the Spurs early in the second quarter, Splitter got free in the paint. Ginobili hit him with a pass and the 28-year-old Brazilian attacked the rim. Defending that same rim was Dwyane Wade, who promptly rejected Splitter.
Moments later, Shane Battier arrived at the block party. Rather than meeting Splitter at the rim like his more spry teammates, Battier took a more clandestine approach. The veteran Heat reserve blocked Splitter from behind as he rose up for yet another point-blank shot.
GIF: The Wade and Battier blocks on loop
Over 14 minutes, Splitter would not get a single field-goal attempt through the rim while tallying as many turnovers (3) as rebounds (3). Thanks in part to Splitter's ineffectual effort, the Spurs dropped Game 4, 109-93.
If the Heat are looking for ways to continue terrorizing Splitter then they might want to consult this clip from the 1993 Eastern Conference Finals: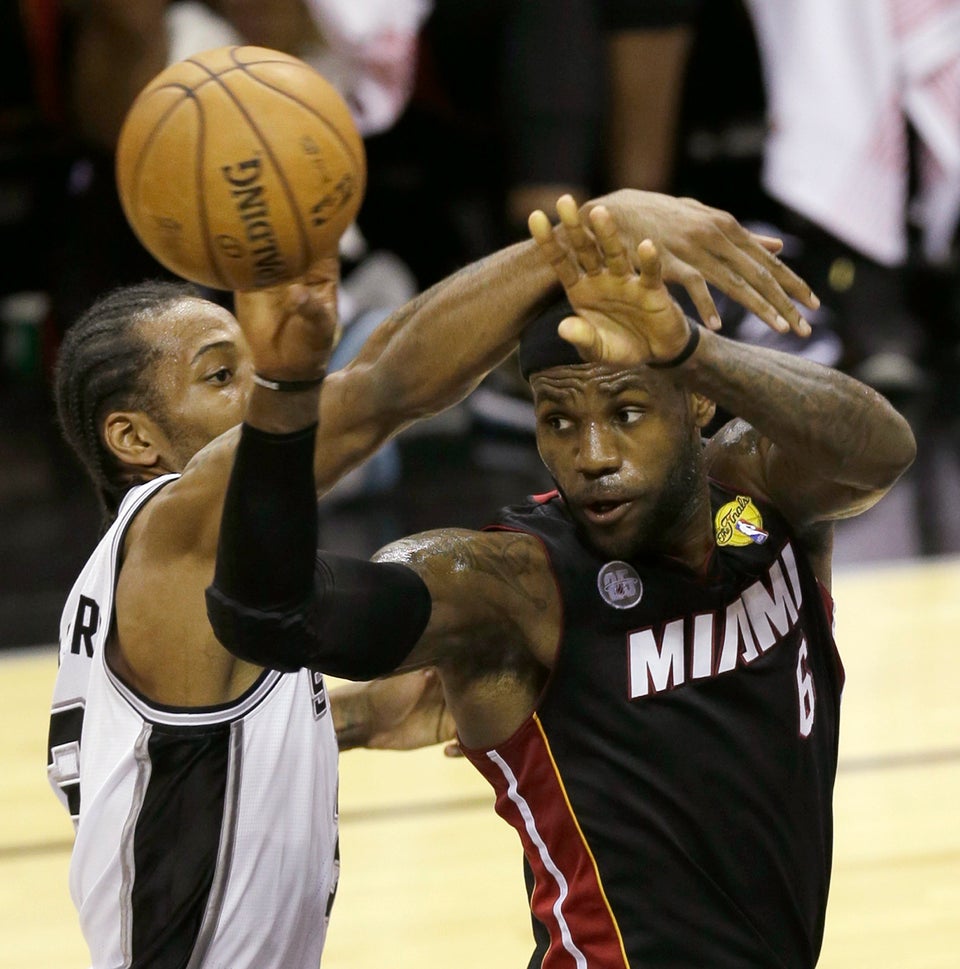 PHOTOS: NBA Finals Game 4
Popular in the Community