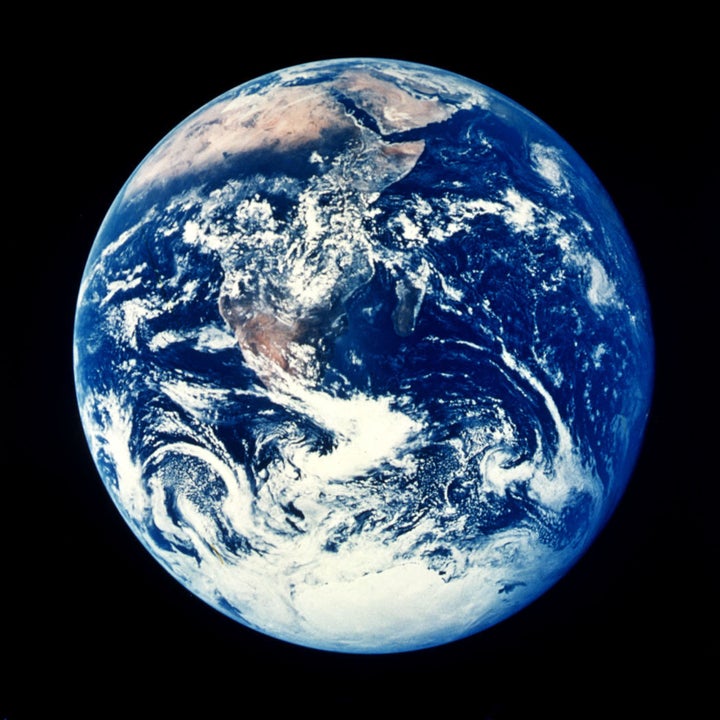 Since the outcome of the UN Framework Convention on Climate Change summit in Copenhagen failed to meet the sky high hopes environmentalists had placed in it, international negotiators have been working hard ever since to lower expectations. Gone is talk of quickly crafting an binding successor treaty to the Kyoto Protocol, which effectively expires in 2012. Diplomats have given up on a firm agreement until the 2011 summit in South Africa and are instead trying to do what is "politically possible."
Yet even with those diminished goals, the six-day Tianjin climate talks, which concluded this weekend, made so little progress that some diplomats openly wondered whether continuing the UNFCCC process was even politically worthwhile.
The Tianjin talks were a big deal. An estimated 3,100 delegates from 177 countries attended the talks from October 4-9. Thousands of other representatives from business and industry, environmental organizations and research institutions also attended the event.
UNFCCC meetings like this exist because world leaders believe a global commitment to reducing emissions and cooperating on clean energy and carbon storage is necessary to address global warming. The problem has been getting nations with very different interests to find policy solutions that every country can agree on. While no country will benefit from uncontrolled climate change, some have more to gain--or lose--from preventing it.
Negotiators came to Tianjin with four items on their agenda: Codifying the voluntary pledges made after Copenhagen (as inadequate as they are), setting up the rules for forest conservation and clean tech cooperation, creating a process for transferring and verifying climate aid, and--most vexing--determining the structure of an eventual climate treaty. The hope was that diplomats could start working on the broad outlines in China and then sign a pact combining the areas of agreement in Mexico next month.
"The agreements that can be reached in Cancun may not be exhaustive in their details," UNFCCC chief negotiator Christiana Figueres explained in a statement. "But as a balanced package they must be comprehensive in their scope and they can deliver strong results in the short term as well as set the stage for long term commitments to address climate change in an effective and fair manner."
Forestry rules are unlikely to be included in any "balanced package," as Figueres and others referred to the hoped-for Cancun agreement. Discussions on REDD+, the updated program for Reducing Emissions from Deforestation and Forest Degradation that now includes conservation, never happened. As an unfortunate result, a workshop and technical meeting on the policy planned for later this month in Japan was canceled.
The lack of certainty about the REDD+ rules also makes countries wary of agreeing to binding emissions reductions. Countries first want to know how much of their total emissions can be offset by their carbon storing forests or by carbon credits purchased from heavily forested emerging economies like Indonesia or Brazil. For example, New Zealand's delegation told the press that a rule change could shift the country's emissions reduction target by as much as 4 percent. In an interview with Bloomberg, EU Climate Adviser Jurgen Lefevere described China, Saudi Arabia and Brazil as the main blockers. Conservation groups fingered the Saudis as well as tiny Papua New Guinea.
"It now looks like there might not be a deal on [REDD+] at Cancun," Peg Putts of the Wilderness Society said to the Guardian. "This was supposed to have been a confidence-building exercise but discussions this week have been shatteringly awful."

Less money, more problems
Climate aid is another crucial area where the UNFCCC and NGOs hoped to see progress. The UN's Figueres called fast-track finance "the golden key to Cancun." Developing countries see delivery of the mitigation and adaption money promised to them in the Copenhagen Accord as a crucial test of rich countries' commitment to collectively address climate change. The non-binding Accord pledges $30 billion before 2012 in so-called fast-track finance money, which will be ramped up to $100 billion a year by 2020. "I am confident that the golden key will be dutifully unlocked," Figueres said. "Developed countries are all committed to the pledges they have made for fast-track finance."
But the real value of that commitment is being called into question. Is this just aid to Africa being re-branded as fast-track financing? It is difficult to know, because negotiators failed to work out the details.
"The US says it is doubling or tripling climate finance, but there is very little clarity and very little sense that it is new and additional from existing aid flows. A lot of countries are doing this," Greenpeace's Climate Finance Advisor Steve Herz told the Guardian. "They look at what they are doing in other parts of their aid budget, such as on food security, and double count it."
UN treaty or bust?

On what is perhaps the most important issue that was discussed in Tianjin there was absolutely no progress: What to do after the Kyoto Protocol commitment period expires. Here, there two countries to blame, which together account for 40 percent of global emissions: China and the US.
For both political and practical reasons, the two countries have diametrically opposing viewpoints. China, the world largest CO2 polluter, wants to make new emission reduction commitments under the Kyoto Protocol, which exempts developing countries like itself from binding, verifiable cuts. The US, the largest historic polluter, insists that the pledges China made under the Copenhagen Accord be internationally monitored. And with the two superpowers firmly opposed to the others plan, neither went forward. (More on that later this week.)
With no progress made on establishing a post-Kyoto legal framework, diplomats in the US and EU have begun to ask whether the UNFCCC process is capable of producing international climate protection measures. "The consequences of not having an agreement coming out of Cancun are things that we have to worry about." US negotiator Jonathan Pershing said to AFP. "It is something to be considered seriously, because the process is going to be very hard-pressed to continue to meet and to continue."
Artur Runge-Metzger, a negotiator with the European Commission, was more blunt: "If Cancun does not produce a solid outcome ... then I think it risks becoming irrelevant in the eyes of the rest of the world," he warned the Canadian Press. "Decision-making will go to some other forum."
Figureres, the executive director of the UNFCCC, disagreed: "I understand there is disappointment with the multilateral process but this issue is not easy. This is the greatest societal and economic transformation that the world has ever seen." If the frustrated talk coming out of Tianjin is to be believed, she may only have until December to prove that her organization can help the world make that change.
Related
Popular in the Community