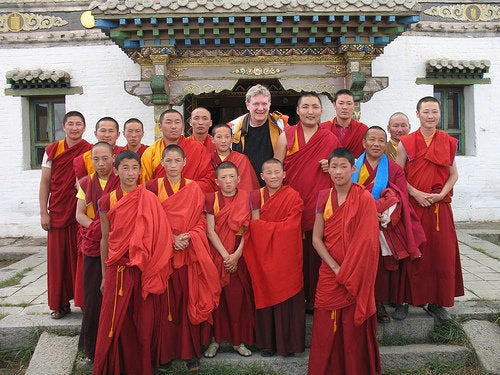 It was 15 years ago that the Beastie Boys and the Milarepa Fund first started promoting Tibetan Freedom Concerts that inspired millions to fight for the political and cultural independence of the Tibetan people.
Since even earlier, Tibet House has held an annual benefit in support of their projects, and this year's XX Annual Benefit at Carnegie Hall has attracted an eclectic mix of musical performers, including Philip Glass, Iggy Pop, Regina Spektor and Patti Smith.
"It's been difficult this year, because of Haiti and all kinds of other benefits that are going on," said Tibet House president Dr. Robert Thurman. "But things are on; we're very happy with this crew and they've all kept in the spirit of helping the Tibetan people and the list of all the other people who we need to help."
Tibet House U.S. Vice President Philip Glass acts as the artistic director of the annual show and is instrumental in putting together the line-up. All money raised through ticket sales go to benefit Tibet House's projects in the U.S., which include their esteemed New York Cultural Center.
"In order to preserve Tibetan culture, one of our key aims is to introduce it to people," Thurman said. "Because when people see it, and see their art, and see the people, and see the way they behave, and then the history, then they kind of fall in love with Tibet and then they really want to see it preserved. It's interesting -- the Tibetans are like the Na'vi, you know, like Avatar? God, the Tibetans are like that. The essential tenet of their culture is interconnectedness and interdependence and cooperativeness and non-violence."
Calling all HuffPost superfans!
Sign up for membership to become a founding member and help shape HuffPost's next chapter