For over 1,000 years, art has been a crucial facet of Tibetan culture, namely, spiritual art. Intimately associated with Buddhism, art revolved around the religious and philosophical ideals of the faith.
Most often, these artworks manifested in the forms of religious scroll paintings known as thangka, depicting mythological yet pseudo-realistic figures at the core of the belief system. Unlike much of Western religious artwork centuries ago, which used illustration as a means of depicting narratives, Buddhist art rendered visible what is formless and intangible via abstraction -- a provocative concept not only for religion but for art history as well.

In the 21st century, Tibetan art extends far beyond the religious. An exhibition entitled "Transcending Tibet" aims to convey the polychromatic spirit of contemporary Tibetan art, through the lens of 26 contemporary Tibetan artists, as well as four Western and Asian artists using Tibetan themes in their work. The exhibition is presented by the Trace Foundation, dedicated to promoting emerging artists in the region.
Well aware that the Western perspective of Tibetan culture is cast in exoticism -- hence the prevalence of Tibetan tourist artworks -- this exhibition aims to present views of the Tibetan experience from the perspective of Tibetans themselves, thus capturing the complexity of their national identities and experiences. Having been conquered or colonized by the Mongols, the British and most recently, the Chinese, Tibet has had its fair share of textured cultural influences. As the Trace Foundation explained in a statement: "The exhibition represents an important turning point in the history of how contemporary Tibetan art has been presented so far -- exploring both the complex history of Tibet and the ways contemporary Tibet is not only a phenomenon of exile but also alive and well on the Tibetan Plateau."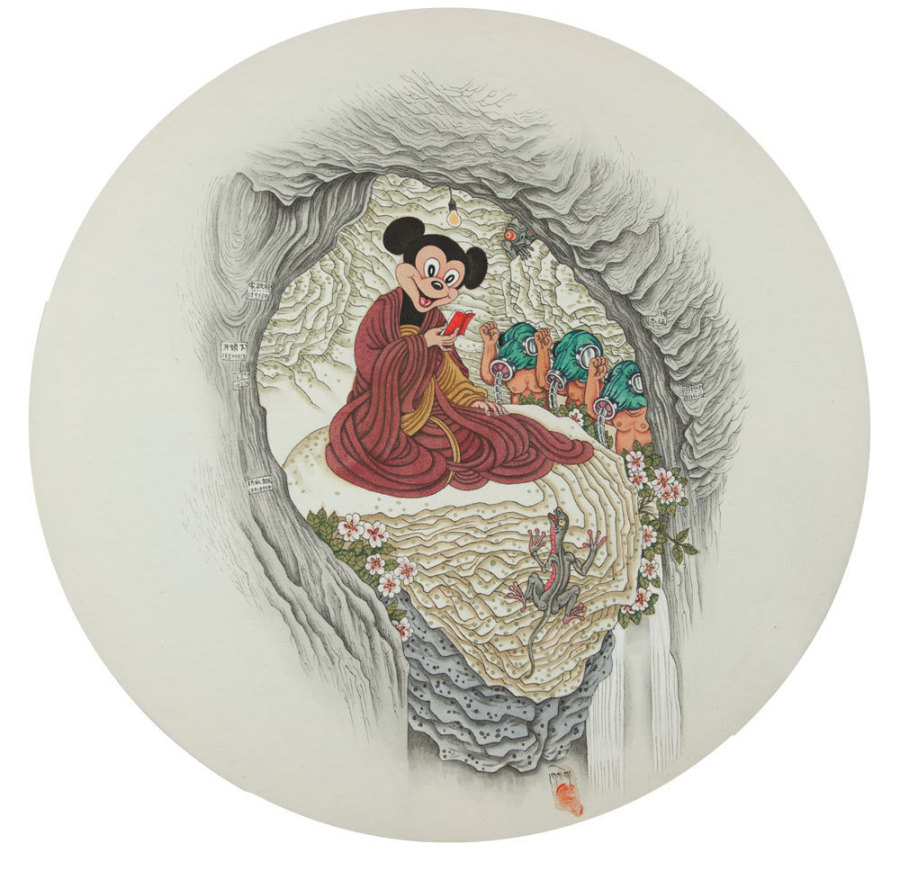 Gade, Lets Sing That Song
The resulting artworks are a stunning mashup of traditional and modern, spiritual and irreverent, deeply Tibetan yet infused with the influence of infinite locations and contexts. There's pop artist Gade, reminiscent of the mischievous appropriation of Ron English, fusing Buddhist imagery with American icons like Mickey Mouse and Spiderman to visualize the effects of globalization on Tibetan life.
In another corner, artist Jhamsang revamps a traditional depiction of Buddha, updating the deity to robotic proportions. The automaton alternative to the holy figure comments on the rapidly changing pace of technology, as well as our subsequent worship of it, both in Tibet and around the world. And then there's Benchung, whose cinematic paintings include a background layer of collaged textual snippets of words including Google, Vimeo and Ai Weiwei juxtaposed with and melting into Tibetan and Chinese characters.
"Transcending TIbet: Mapping Contemporary Tibetan Art in the Global Context," presented by the Trace Foundation, in partnership with Arthub, runs until April 12, 2015 at Rogue Space Chelsea in New York City. See a preview of the works below.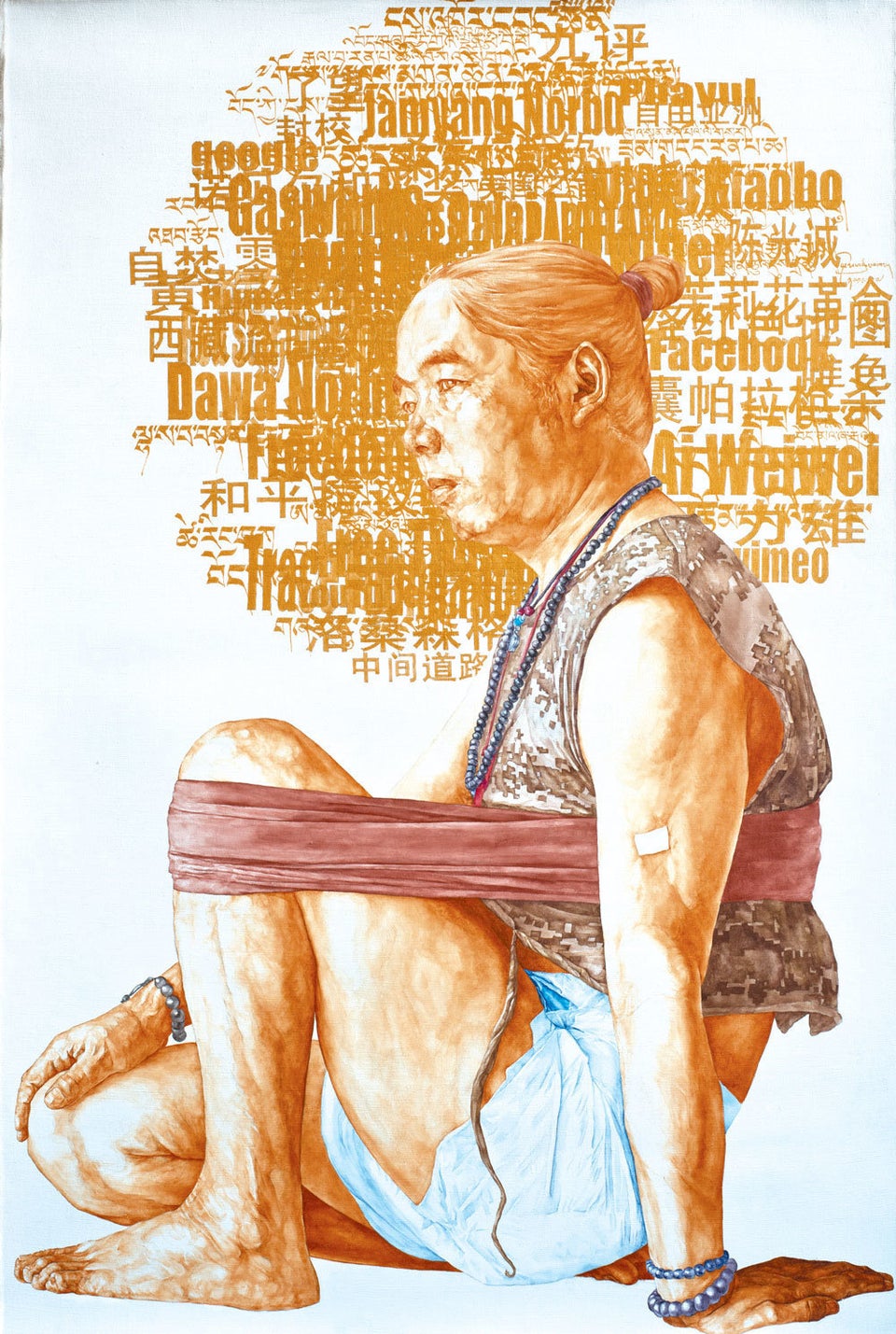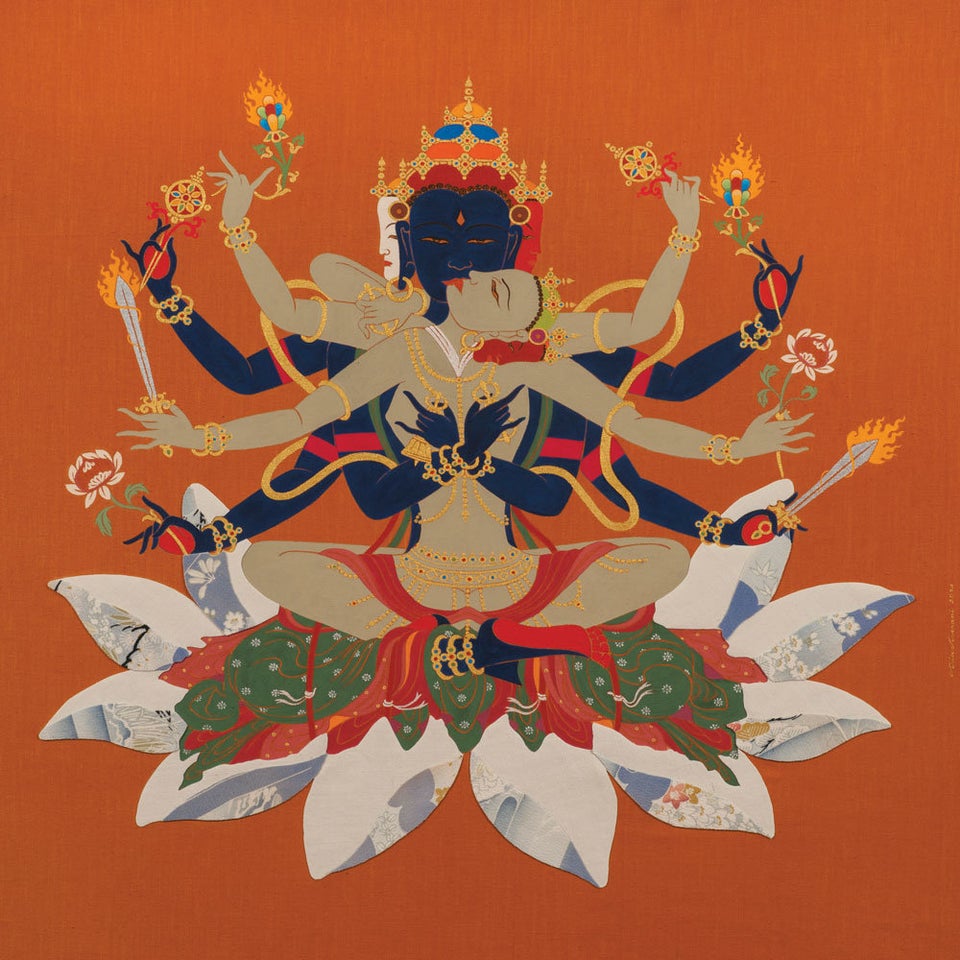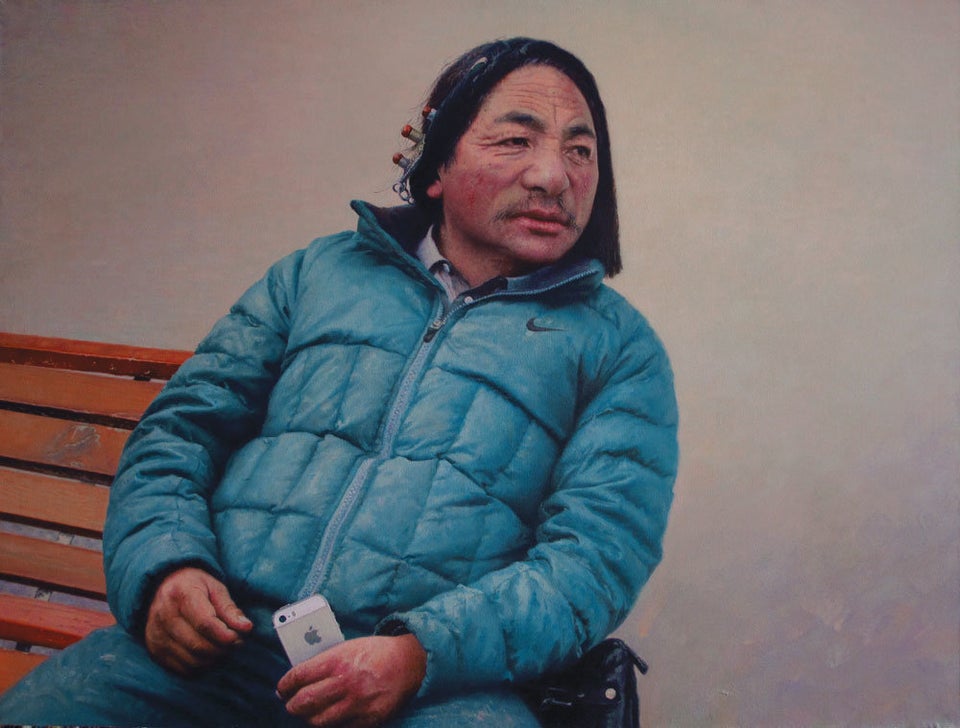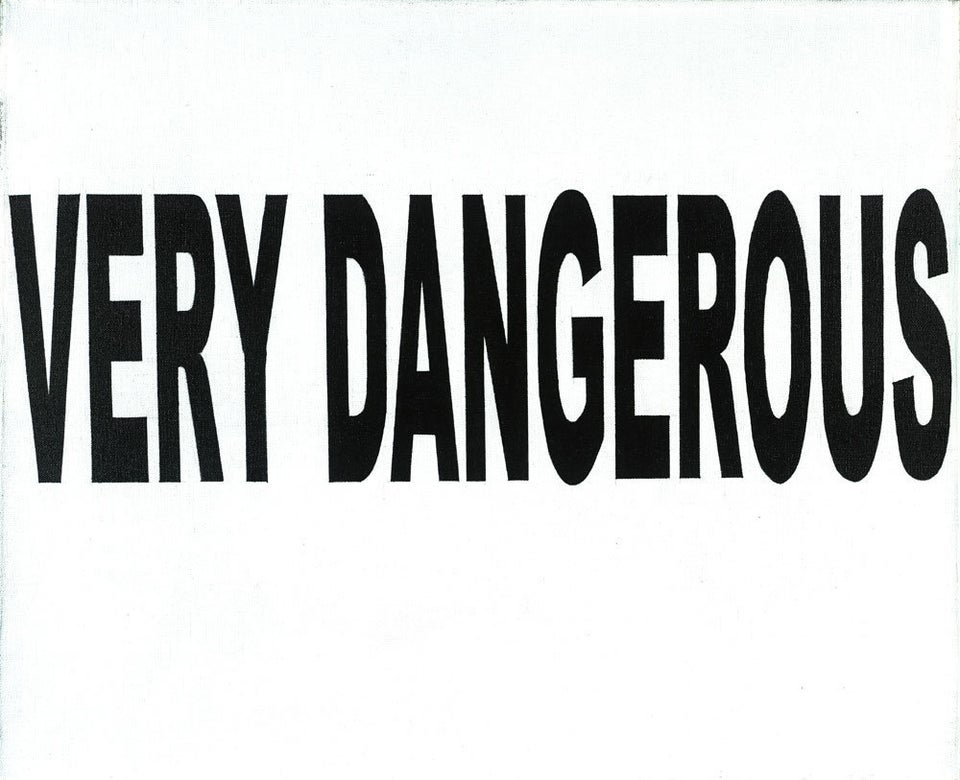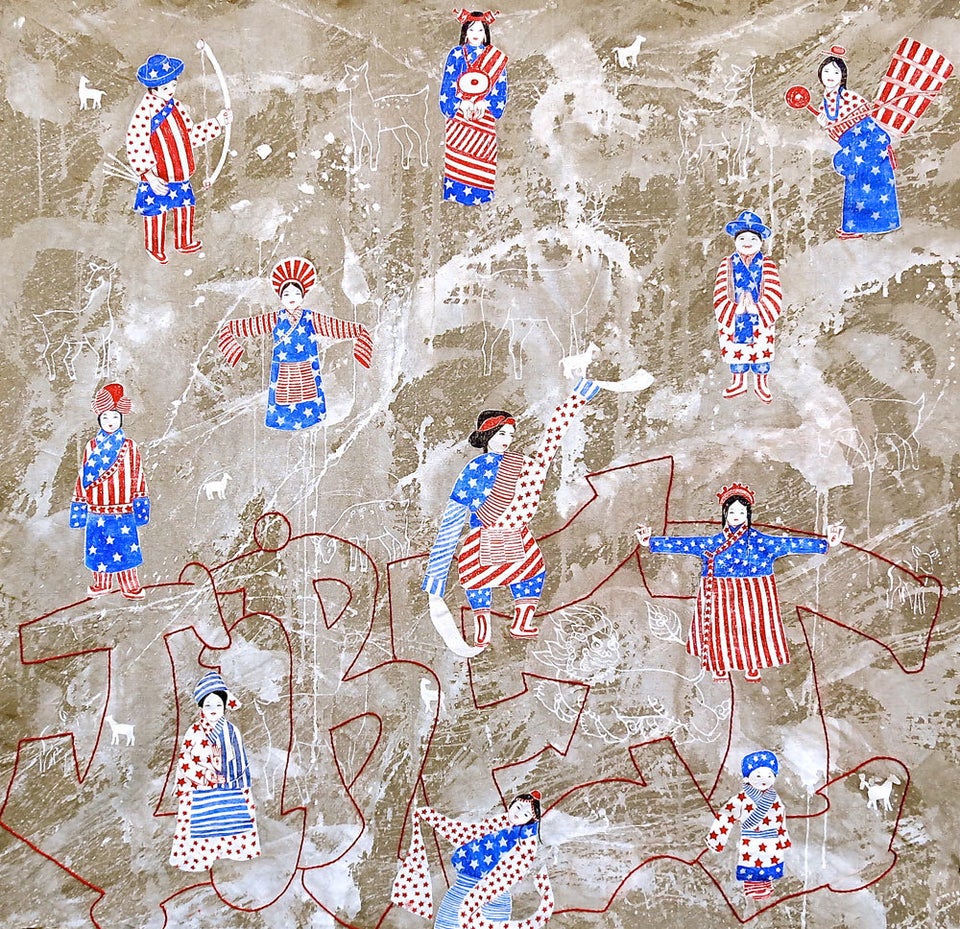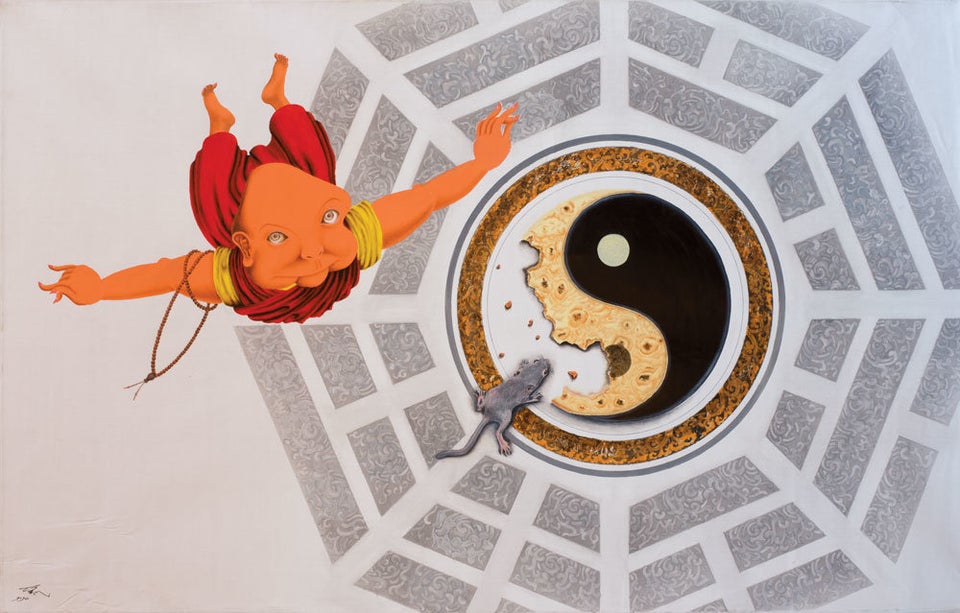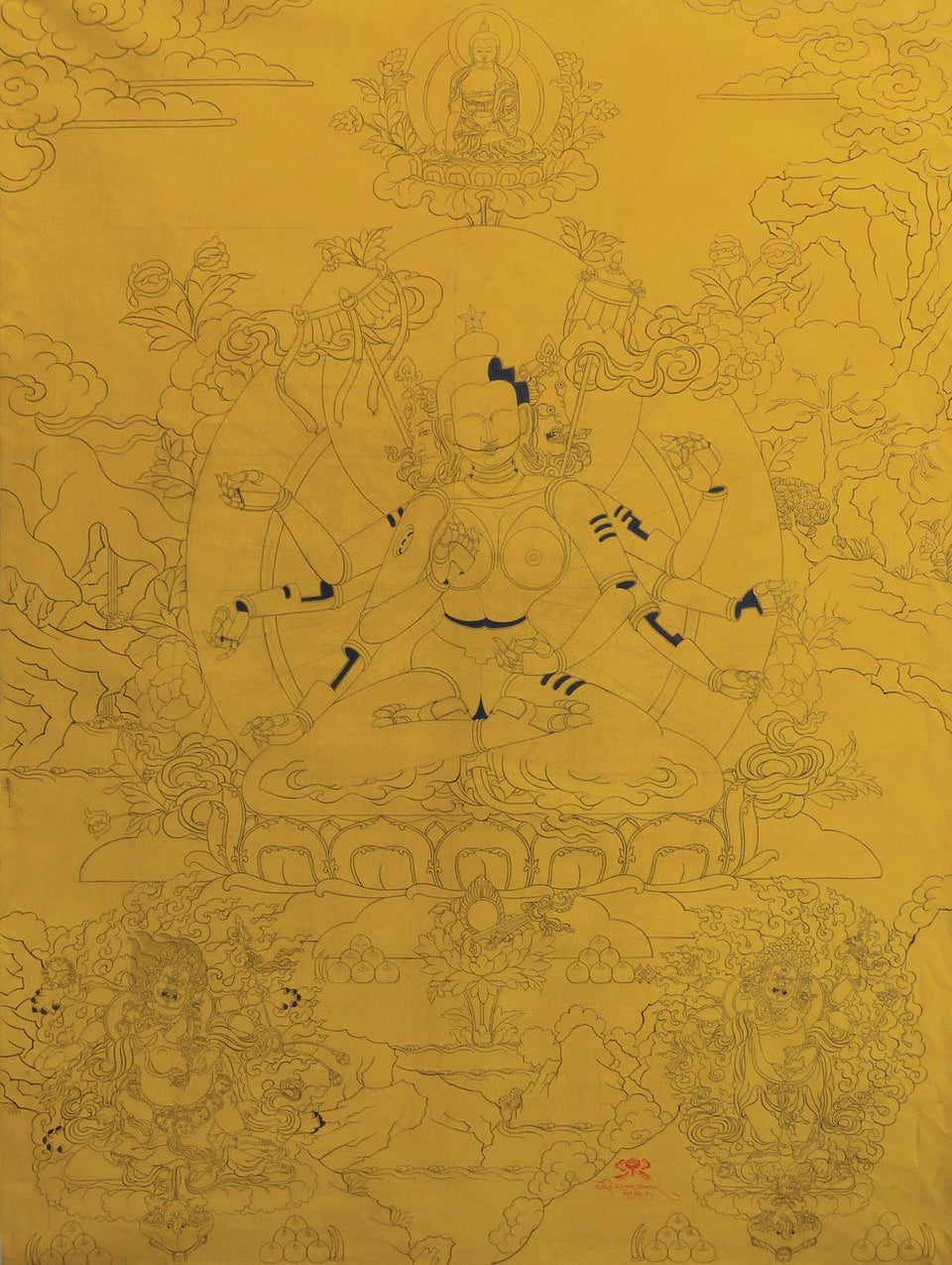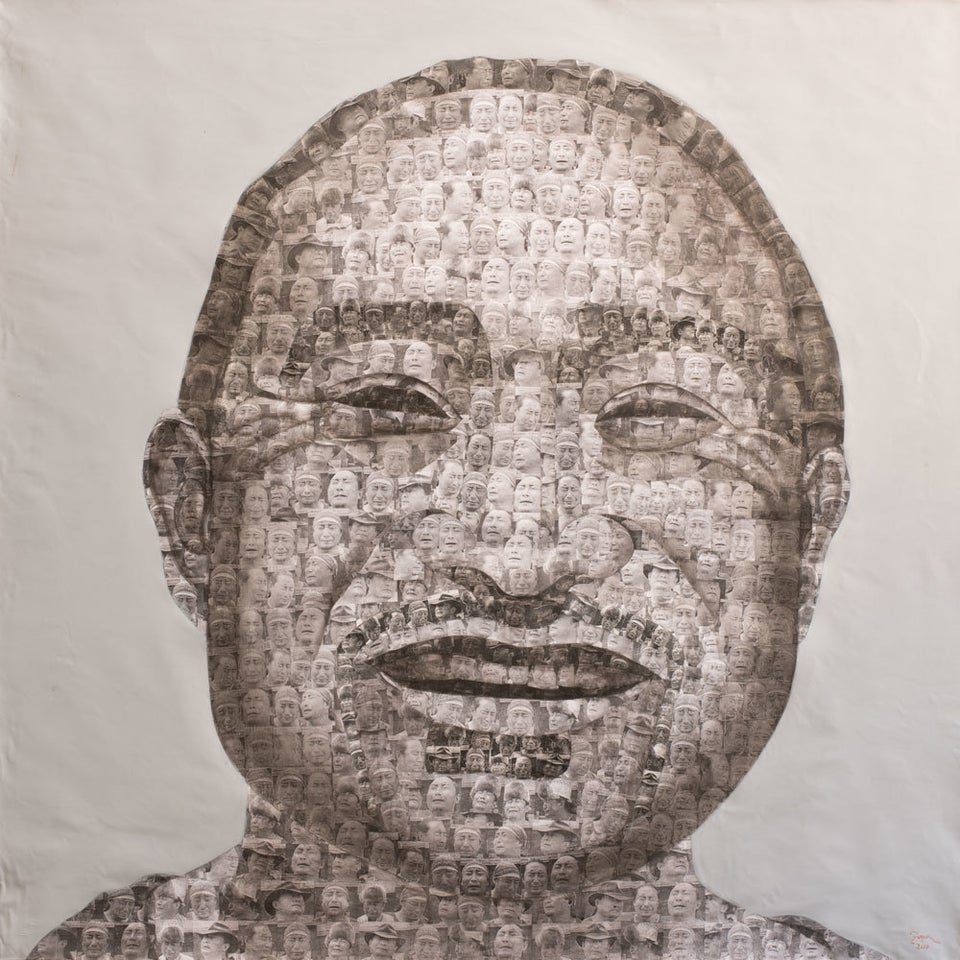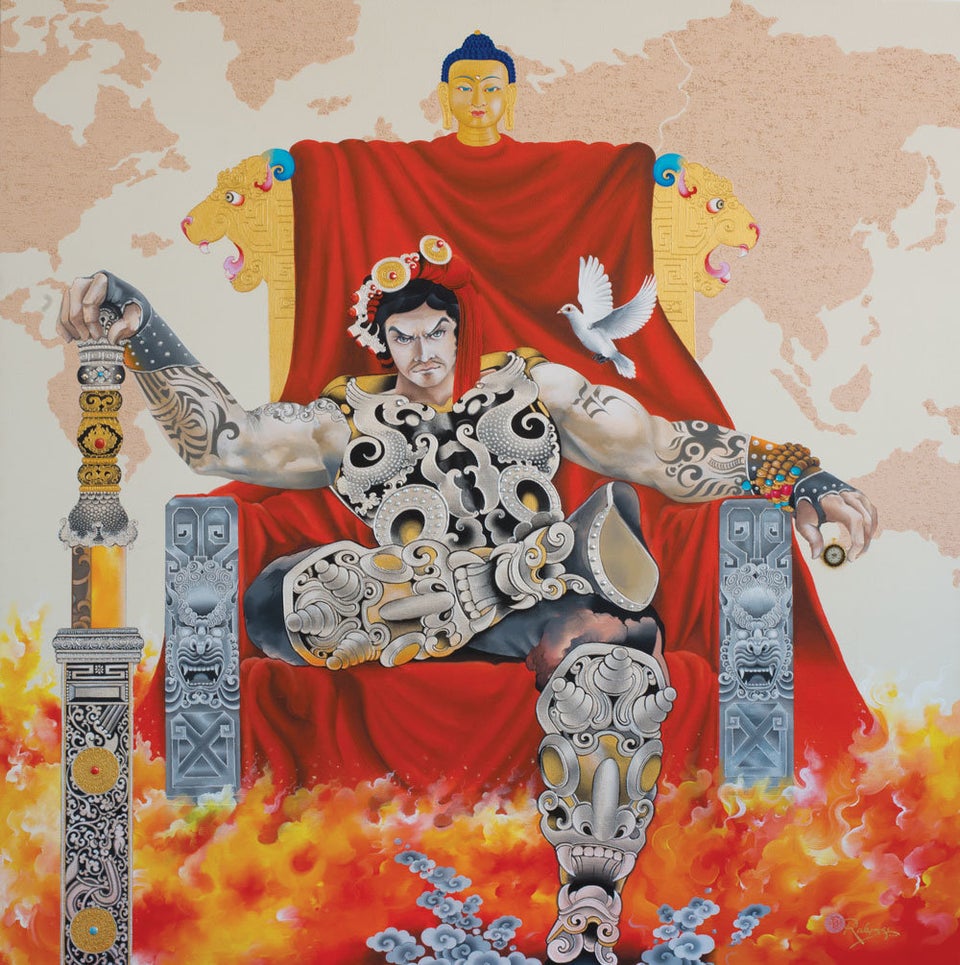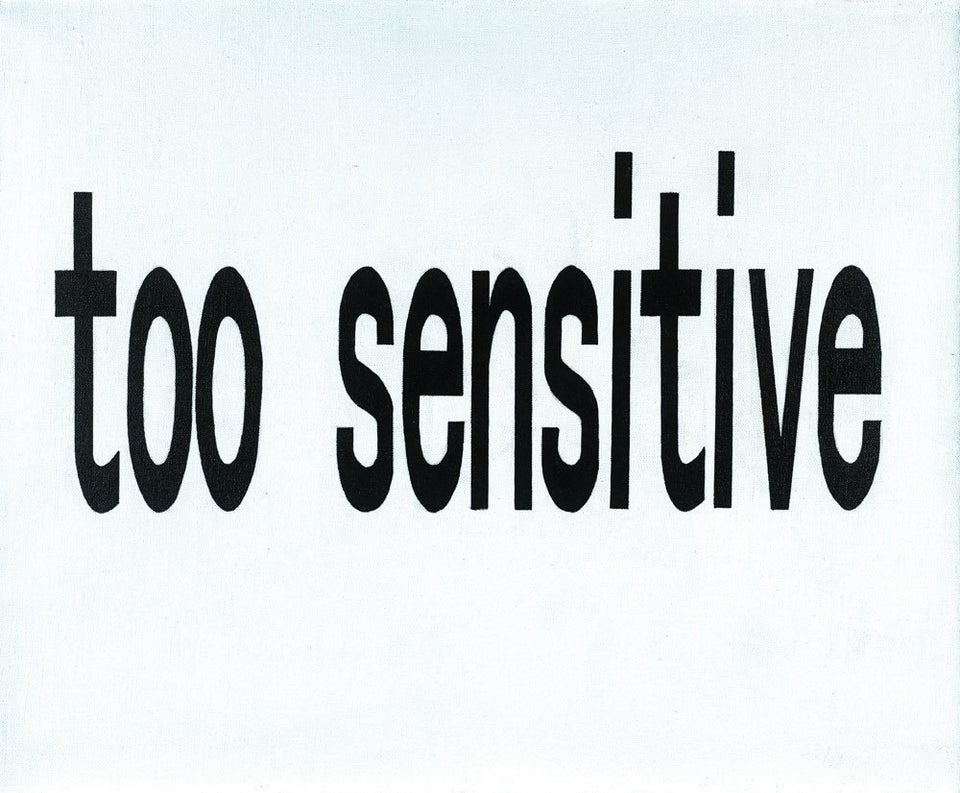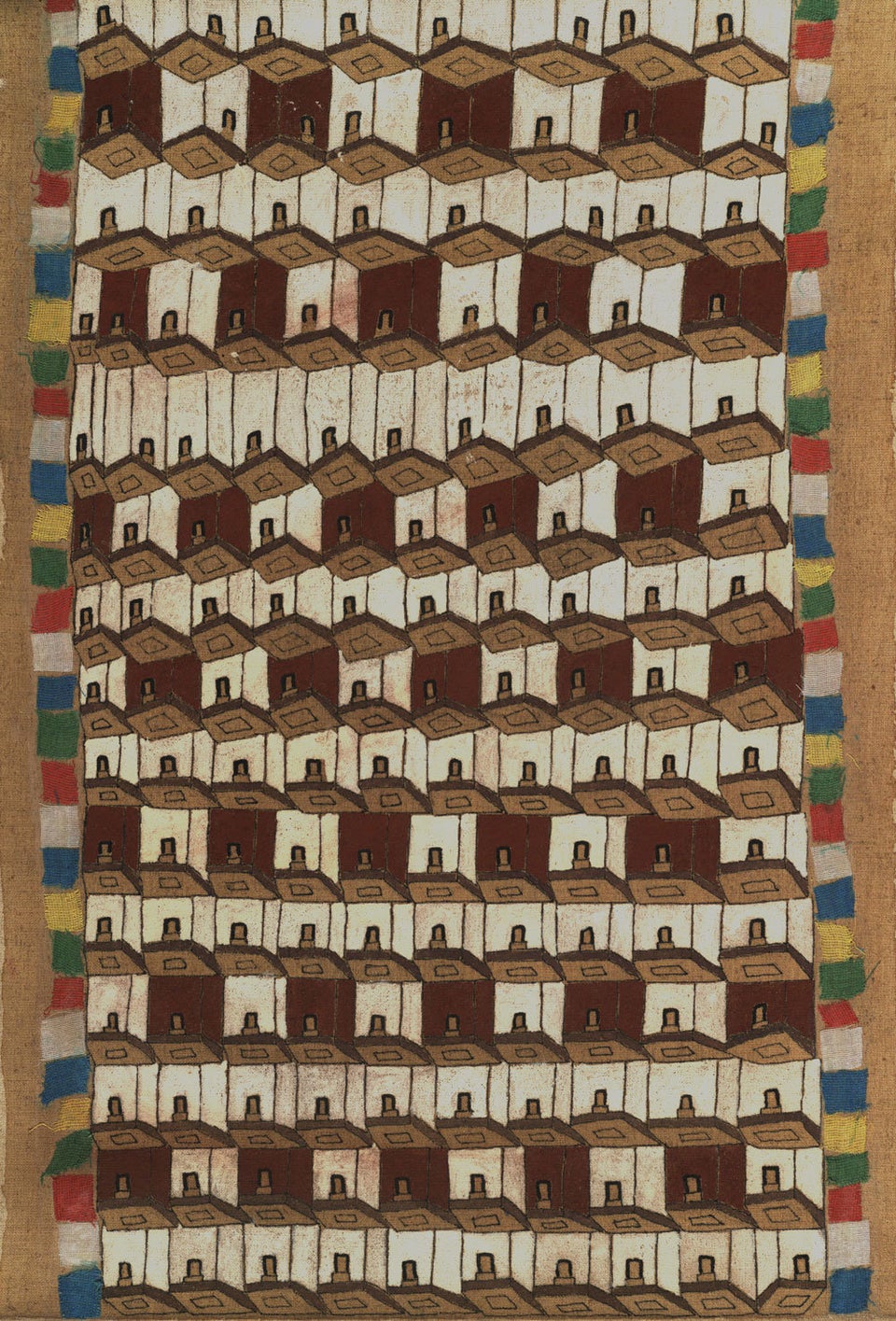 Related
Before You Go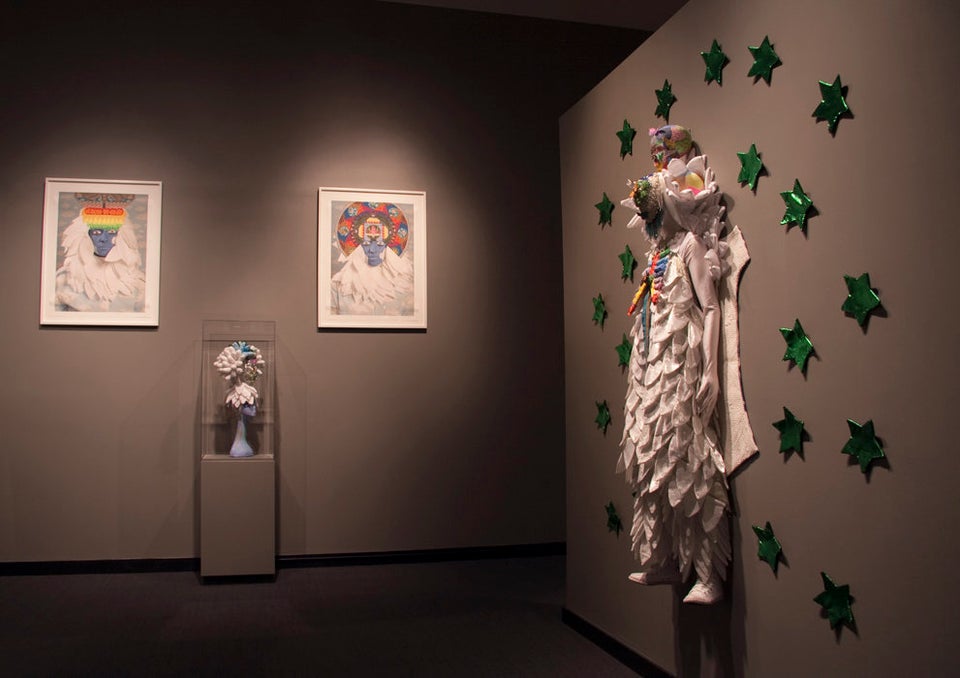 Saya Woolfalk
Popular in the Community