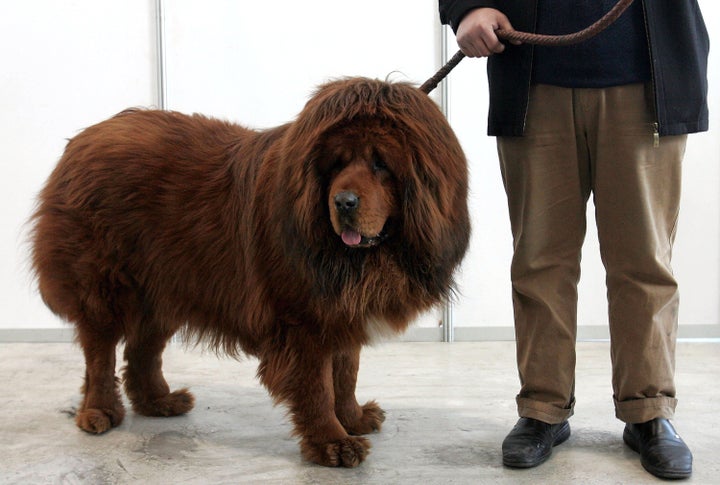 Although the specifics of the sale are confidential, the seller divulged that a multi-millionaire coal baron from northern China purchased the Tibetan mastiff, affectionately called "Big Splash," or "Hong Dong" in Chinese.
"When I started in this business, ten years ago, I never thought we would see such a price," Mr. Lu of the Tibetan Mastiff Garden in Laoshan, told The Telegraph.
Tibetan mastiffs are an ancient breed long revered as adept guard dogs. This particular Tibetan mastiff puppy is considered "a perfect specimen," and Lu estimates that the buyer could recoup his investment in the dog in just a few years by hiring it out to other breeders for as much as 100,000 yuan each.
While Tibetan mastiffs have long been a cultural staple revered in Asia, they have increasingly taken on a more heightened role as a status symbol representing affluence in China.
With so many dogs around the world lacking homes and being euthanized in shelters as a result, is it acceptable to place such a high price on a single dog? Or should certain breeds be preserved and considered more valuable than others? Weigh in with your thoughts in the comments below.
And remember, if you have a welcoming home to offer to a new canine friend, you don't need to shell out $1.5 million, but could find a dog just as lovable and in need of a family for far less at PetFinder.com.
Calling all HuffPost superfans!
Sign up for membership to become a founding member and help shape HuffPost's next chapter