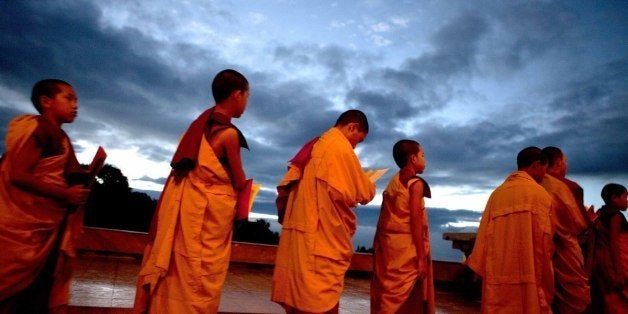 Photographer Haik Kocharian spent three weeks living among Tibetan monks and nuns in Nepal. These photographs tell his -- and their -- story.
"Tibetan Monastic Community In Nepal" opens at New York's Judson Memorial Church on October 16 with 33 images capturing the rituals of Buddhist monks and nuns at Pullahari Monastery, Tek Chok Ling Nunnery and Thrangu Tara Abbey. Photographic reproductions of hand-drawn artwork on the walls of the Pullahari Monastery are included in the exhibit as an invitation to to virtually enter that sacred space.
Read a statement from photographer Haik Kocharian below:
For three weeks I lived among the Tibetan monks and nuns of Pullahari Monastery, Tek Chok Ling Nunnery, and Thrangu Tara Abbey in Kathmandu, Nepal. This photographic exhibit is the result of the unprecedented and generous access they granted me into their intricate spiritual and daily lives.

Sponsored by the Chödrön Foundation, the trip also documented a humanitarian healing mission spearheaded by Dr. Ara Bagdassarian who has traveled the world providing free chiropractic healing services to struggling communities, in this case the Tibetan Buddhist community in exile in Nepal.

The exhibition takes the viewer on a visual journey, first approaching the breathtaking architecture of the temples and surrounding nature from a distance, then immerses into the spiritual realm within the walls through rarely photographed sacred rituals and dances. The journey is completed with intimate portraits of nuns and monks in private moments of healing and release. The selection of images draws the viewer inward and into a uniquely spiritual world.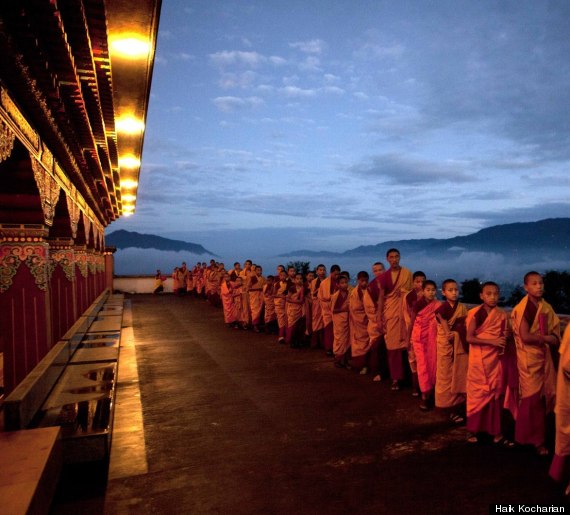 Group of young monks preparing for a morning sweep of the monastery's grounds, Pullahari Monastery, Kathmandu, Nepal.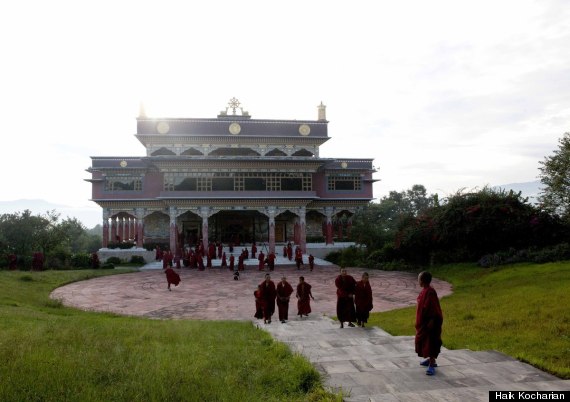 Monks exiting the monastery following morning prayer, Pullahari Monastery, Kathmandu, Nepal.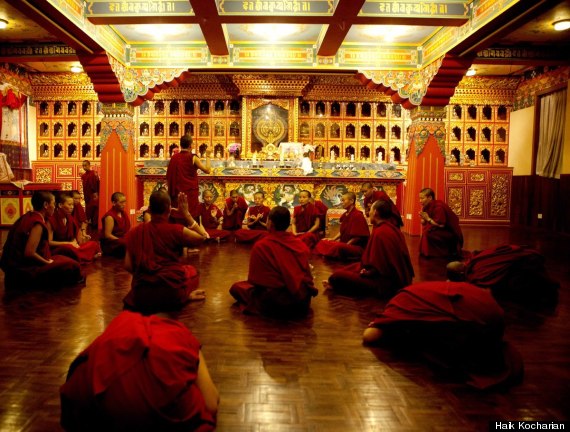 Nuns during prayer at Thrangu Tara Abbey, Swayambunath, Kathmandu, Nepal.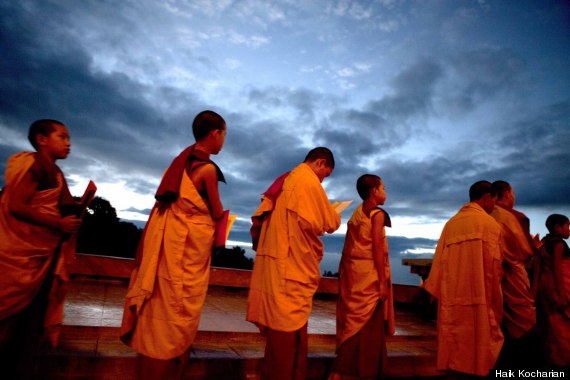 Young monks at dawn during early morning ritual, Pullahari Monastery, Kathmandu, Nepal.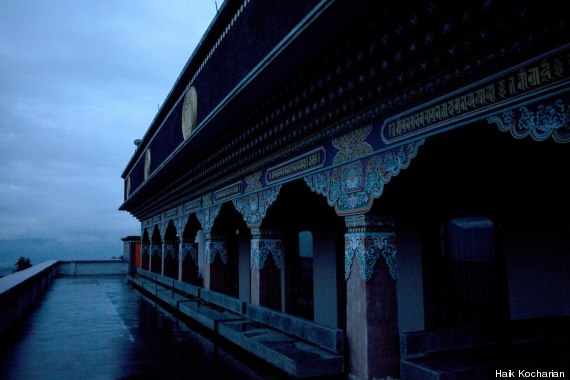 Exterior of Pullahari Monastery early in the morning, Kathmandu, Nepal.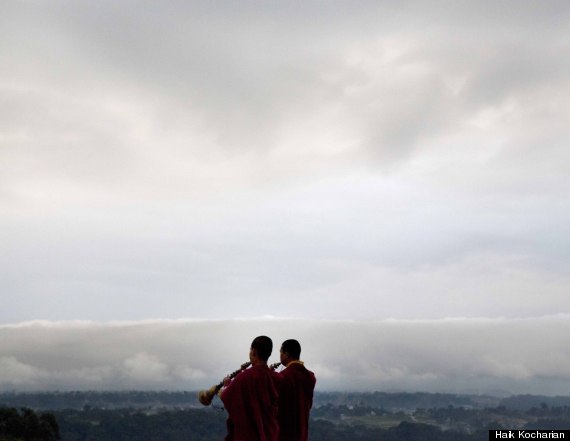 Monks playing traditional Buddhist trumpets after evening prayer, Pullahari Monastery, Kathmandu, Nepal.
Before You Go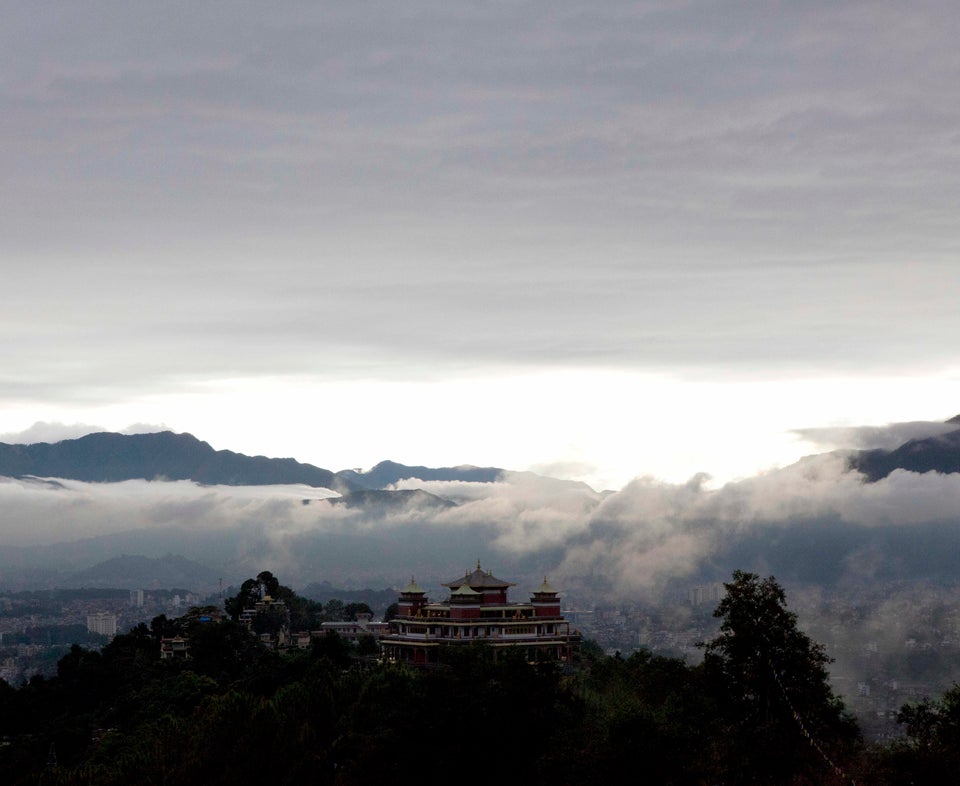 'Tibetan Monastic Community In Nepal'
Popular in the Community