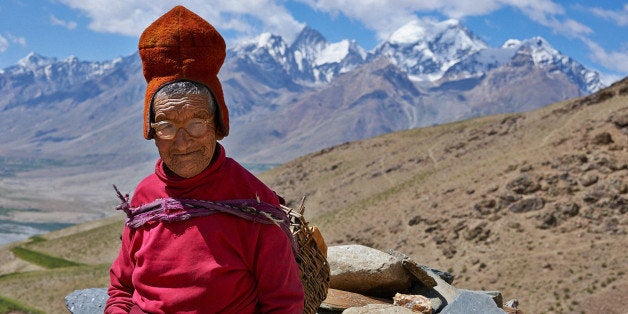 After a grueling journey on foot across the Himalayas in 1990, a group of 66 Tibetan Buddhist nuns arrived in Dharamsala, India, the home of the Dalai Lama and the rest of the exiled Tibetan government. They had fled torture and imprisonment at the hands of Chinese authorities in Tibet, but their struggle wasn't over when they crossed into India. The existing nunneries there were overcrowded and could not accommodate them, and so they had to look elsewhere for help.
Responding to the need, The Tibetan Nuns Project, founded in 1987, was created to provide long-term support, housing, and education to refugee nuns, who now number over 700, ranging in age from their pre-teens to mid-eighties.
Today the Buddhist nuns are able to run their own nunneries through sponsorship and income-generating projects that encourage self-sufficiency for the nuns. Some manage the pumps that control water flow through the complex, others cook or tend to the animals, and some work in the office, using their knowledge of video editing and digital technology. Recently, a small group of nuns has learned to make tofu, which they supply to the Dolma Ling kitchen, staff, and other local customers.
Story continues after slideshow:
In addition to these life-sustaining activities, for the first time in Tibetan history, nuns are receiving the same rigorous educational opportunities that were previously only available to monks.
The project supports nuns living in seven different nunneries in Northern India-- Dolma Ling Nunnery and Institute, Shugsep Nunnery and Institute, Geden Choeling Nunnery, Tilokpur Nunnery, Sherab Choeling Nunnery, Dorjee Zong Nunnery, and Sakya College for Nuns.
Though many say they are happy to live freely in India, they will never forget the fact of their exile from Tibet, their homeland. Richen, a nun living in Shugsep, said, "With a good education I would like to return to Tibet and teach or work as a translator in a nunnery. But I can only return to a free Tibet."