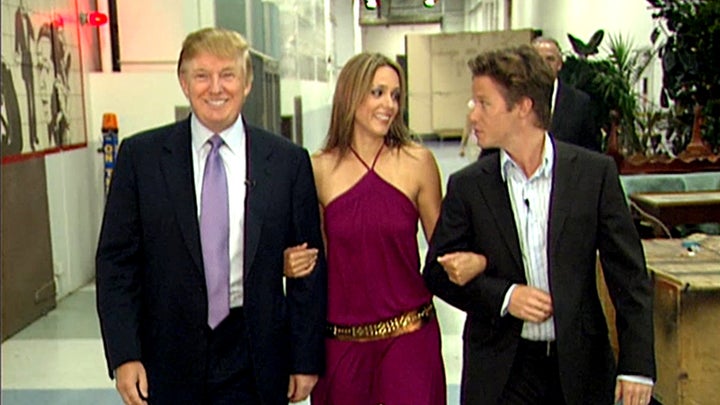 The fallout over Donald Trump's comments celebrating unwanted groping of women took another absurd turn on Saturday, when Tic Tac USA, the maker of Tic Tac mints, condemned the Republican presidential nominee.
In a hot-microphone video from 2005, Trump can be heard telling Billy Bush, then-host of "Access Hollywood," that he must have some Tic Tac breath mints before greeting Arianne Zucker, a "Days Of Our Lives" star with whom he was about to tape a scene.
"I've got to use some Tic Tacs, just in case I start kissing her," Trump says in the recording. "You know I'm automatically attracted to beautiful — I just start kissing them. It's like a magnet. Just kiss. I don't even wait."
Trump goes on to explain to Bush that women do not resist his uninvited advances, since he is a "star."
"Grab them by the pussy," Trump says. "You can do anything."
Tic Tacs are apparently the reality TV star's breath mint of choice before making unwanted, aggressive passes at women.
On Friday night, CNN host Erin Burnett recounted the story of a friend who Trump had reportedly tried to kiss without consent. The real estate mogul popped a few Tic Tacs before moving in for the kiss, according to Burnett.
This may be the first presidential election in which multiple consumer brands have felt obligated to dissociate themselves from comments made by a particular candidate or campaign representative.
Wrigley Americas, the parent company of Skittles, last month expressed its unequivocal disagreement with a comment Donald Trump Jr., the GOP nominee's son, had made. Trump Jr. compared refugees to a bowl of Skittles that included some poisoned candies.
"Skittles are candy. Refugees are people. We don't feel it's an appropriate analogy," Denise Young, Wrigley Americas' vice president of corporate affairs, said in a statement.
Popular in the Community