For Tichelle Florence, a limitation was just an invitation to show her true tenacity and positive spirit.
Florence, 24, suffers from Friedreich's ataxia, a progressive neuro-muscular disorder. She hadn't been able to walk since she was 19 years old, and she was told she was never going to. But she defied the odds and finished her first race in Atlanta, Georgia, this past spring -- the Bacon Chase 5K and 0.05K. She competed in the latter.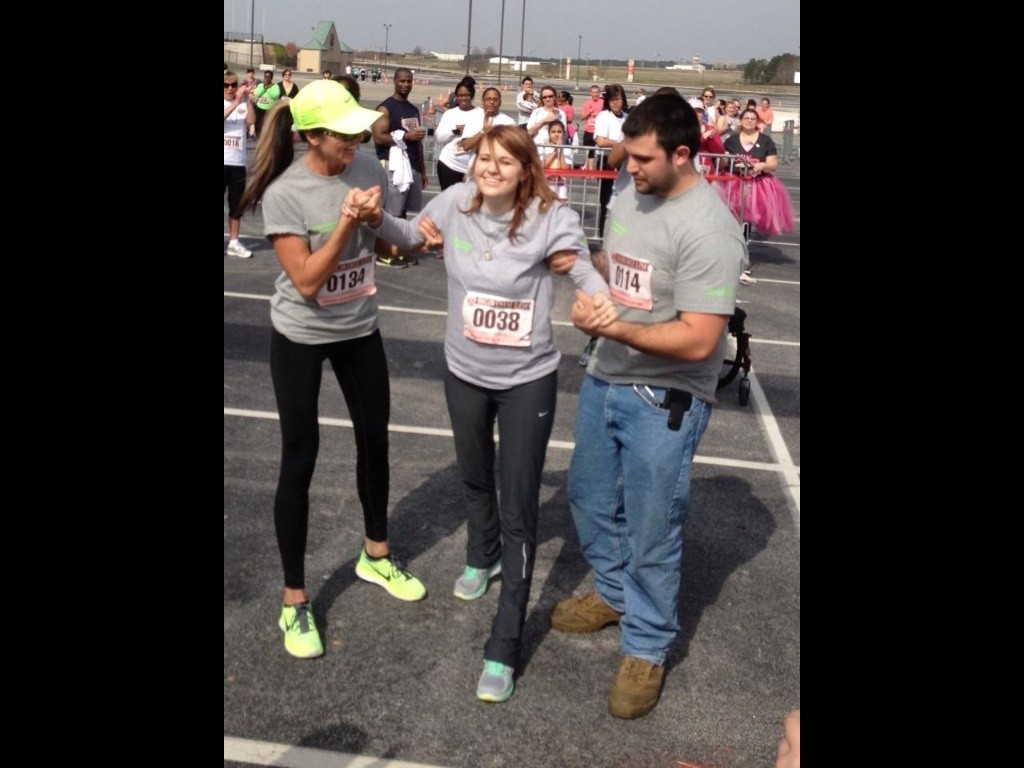 Florence approaching the finish line.
Florence happened to meet gym owner Kellye Williams in a grocery store parking lot last December. Williams offered to train her, and a month and a half after their first training session, Florence took her first steps. Less than a month later, she ran in the Atlanta race.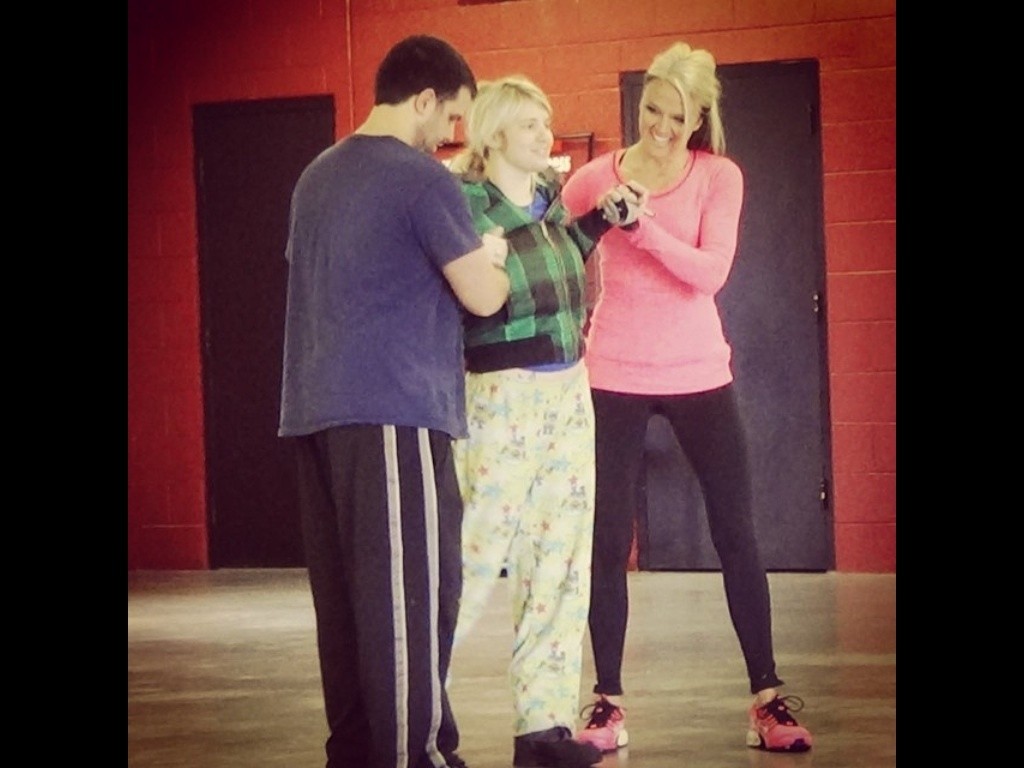 Florence takes her first steps.
She is now training for another race, the Fuzz Run 5K/1K, which takes place in September.
"Not only is my physical body getting stronger and healthier, I now have a sense of hope about my life! I look forward to my future and all the goals I have set for myself," Florence said.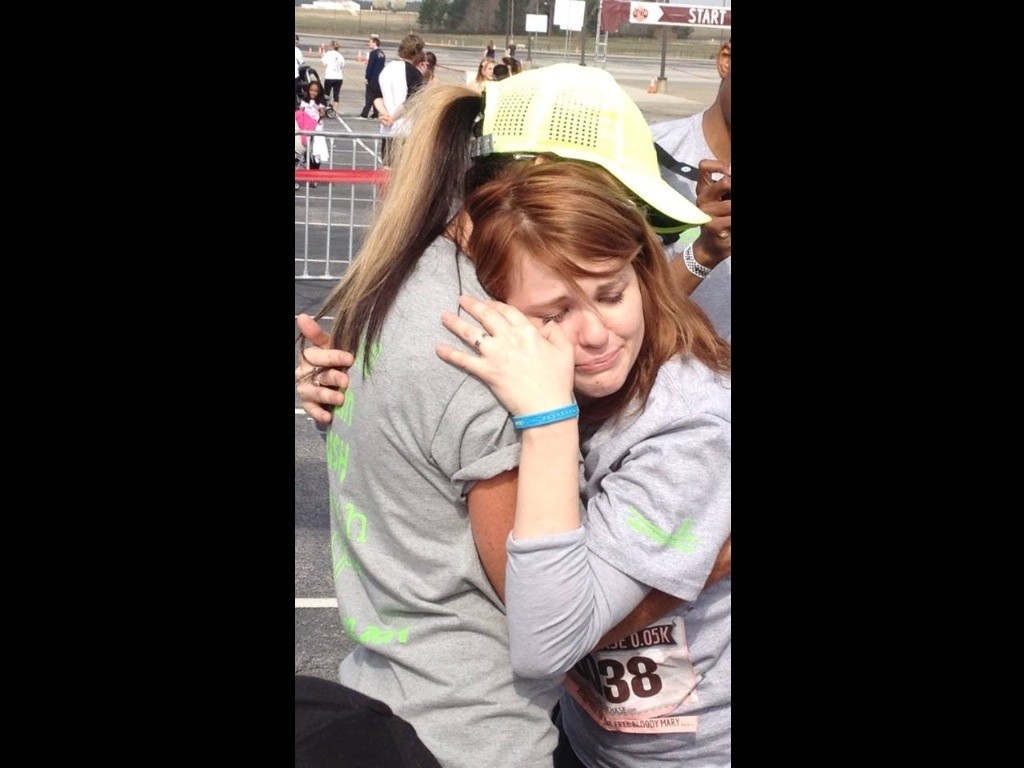 Florence and Williams share an emotional moment at the Bacon Chase finish line.
Florence said she was not always as positive as she is now. She says that when she started using a wheelchair, she had given up any possibility of regaining strength in her legs.
"I felt that this was how I would live out the rest of my days, with more decline in my health and in my future," she said.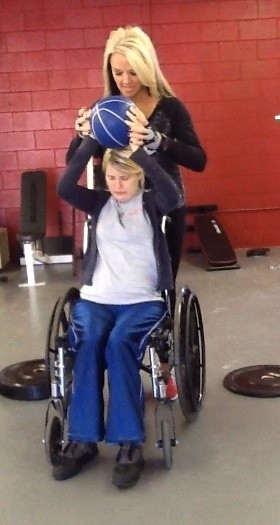 Williams training Florence in the gym.
However, it was Williams who was not convinced that Florence's future was so grim.
When Williams first saw her in the parking lot in December, she said that she had an overwhelming feeling she needed to help. Despite her little knowledge of Florence's condition at the time, she was convinced she would be able to make a difference. Williams put Florence on a training regimen using nontraditional fitness techniques. She employed a variety of fitness equipment to strengthen Florence, including medicine balls, sandbags, tires and battle ropes. The two met goals that none of Florence's doctors were able to achieve.
As Florence works to finish her next goal, the Fuzz Run, she said she's looking to shatter expectations, once again: "Kellye and I have determined that as a team, we would continue to work together so that I may be able to complete more and more races, to prove to the medical world that I will continue to defy the odds of Freidreich's ataxia."
REAL LIFE. REAL NEWS. REAL VOICES.
Help us tell more of the stories that matter from voices that too often remain unheard.
BEFORE YOU GO
PHOTO GALLERY
Disney Princesses With Disabilities