The Senate has scheduled a hearing to review issues with Ticketmaster that came to light during last year's disastrous Taylor Swift ticket sales event, when a cacophony of system failures left hundreds of thousands of customers in the lurch.
The hearing before the Senate Judiciary Committee will take place Jan. 24, the panel announced late Tuesday, and address concerns that Ticketmaster's market control over the ticketing industry has done a great disservice to consumers.
Sen. Amy Klobuchar (D-Minn.), who chairs the subcommittee that initiated the hearing in November, said the company's inability to adequately serve customers became "painfully obvious" during the Swift fiasco.
"For too long, consumers have faced high fees, long waits, and website failures, and Ticketmaster's dominant market position means the company faces inadequate pressure to innovate and improve," she said in a statement Tuesday. "At next week's hearing, we will examine how consolidation in the live entertainment and ticketing industries harms customers and artists alike. Without competition to incentivize better services and fair prices, we all suffer the consequences."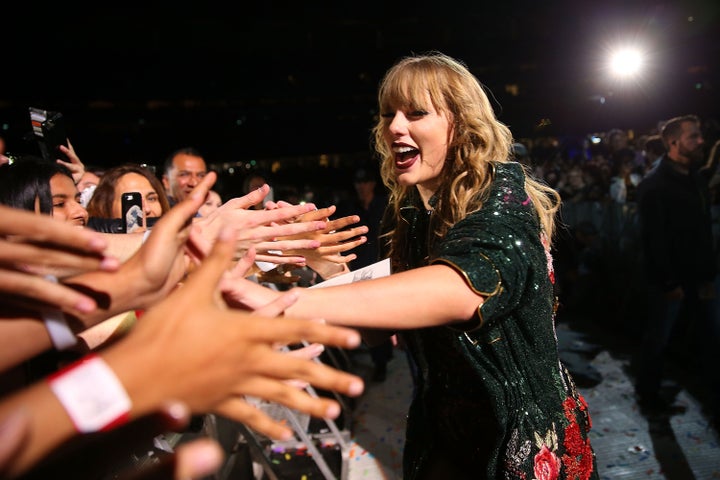 Ticketmaster has come to control a vast majority of the ticketing sales industry since getting approval from U.S. authorities to merge with Live Nation in 2010. Critics of company say its near-monopoly on the industry has allowed it to provide a subpar service to fans and price-gouge them on popular events.
"It's been more than a decade since Ticketmaster merged with Live Nation, and competition in the ticketing and live entertainment industries has only gotten worse," Judiciary Committee Chair Sen. Dick Durbin (D-Ill.) said in a statement Tuesday. "Too often, consumers are the ones who pay the price for this market failure."
Those failures were on full display during Ticketmaster's sale for tickets to Swift's highly anticipated "Eras" tour. Customers selected through a lottery to access November's presale event were met with one roadblock after another as the website repeatedly crashed. Of the customers who were able to navigate the sale, many were stuck in a Ticketmaster "waiting room" for hours.
Fans who hoped to get tickets during the regular sale days later had their hopes dashed, too, when Ticketmaster abruptly announced that the sale was canceled entirely.
The company has apologized to fans for the fiasco but largely laid the blame on there being a "historically unprecedented demand" for tickets to Swift's stadium tour, which is slated to kick off in March. But the explanation didn't sit well with many fans, since the company knew exactly how many people had access to the presale.
Swift was also critical of the company's response.
"I'm not going to make excuses for anyone because we asked them, multiple times, if they could handle this kind of demand and we were assured they could," she said of the company shortly after the chaos unfolded. "It's truly amazing that 2.4 million people got tickets, but it really pisses me off that a lot of them feel like they went through several bear attacks to get them."
Popular in the Community