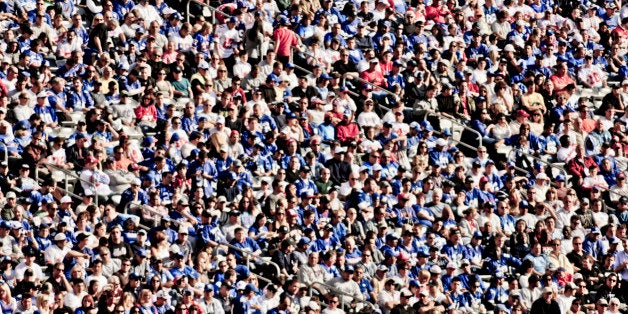 I thought I'd stumbled onto a set of Call the Midwife, and overheard Chummy explaining something. But no, it was the box office guy telling us how things worked, and then he said "tickety boo." Toto, we are so not in Kansas anymore.
Yesterday, Macaroni on a Hotdog opened with an appreciative and friendly audience of 8 people. Which sounds worse than it is. The average (according to a reputable source) is 6 people. As soon as we brought our costumes and props back to our flat, we headed out to lunch. Staying in our neighborhood, we walked to The Potting Shed, a café near Fringe Central.
I had a scowl on my face when our server explained that they're not offering the 5 pound lunch that they advertise on a sign, and on their menus. The 5 pound lunch will be 7 pounds for the duration of the Fringe. Humph! Bait and switch tactics. Noticing that they now offer a 2 course lunch for 10 pounds, we ordered that, and split it. (Just on principle) I was prepared to find fault, but it was really quite good. One of our courses was posh mushrooms on toast, and they are delicious. The décor is really cute too. It's got a potting shed theme and the food even comes in little enamel tins you might use in the garden.
Immediately after lunch, I changed into a bridal gown and we headed toward the Royal Mile, in order to find an audience for tomorrow's show.
It really is like a marathon here, and it's wildly important to strike a balance, and have a rest now and then. There's an expression "don't leave it on the mile." Meaning, don't spend so much time flyer-ing and promoting, that you're exhausted... don't miss out on everything else, and for gosh sakes, don't talk yourself hoarse trying to compel strangers to take a chance on your show. Along about 4 o'clock we called it a day, and had a casual supper at Jacob, a café on Nicolson Street, near the Royal Mile. Luckily, there was a table right at the window that faces the street, so I kept my bridal gown on, and Glenn perched our show postcard on the condiment container, so it showed towards the street.
Mid-way through lunch I was recognized by two of our audience members from this mornings show! They were walking on the sidewalk, past the café, and recognized me. They took a photo with me, and we hugged. It's hard to not be effusive when people are telling you they like what you do. They also said they'd tell friends to come see my show, and since they're locals, that just might help our numbers.
After supper at Jacob, we headed to the first of two shows that we saw today. It was The Alphabet Girl, written by Renny Krupinski, a former Fringe First award winner, and was performed by Kaitlin Howard. The venue (#39 theSpace on the Mile) is right on the Royal Mile, so it was really easy to find. The Alphabet Girl is a disturbing dark comedy, with a surprising twist. Kaitlin effortlessly slipped into the skin of three different characters.
We had a short break before our next show, which was The Empire Builders, (also known as Schmurz) a Turkish play written by Boris Vian. Although the play was written in 1959 it felt very contemporary. Theatre Hayal Perdesi from Turkey delivered a powerful and disturbing play. I loved how they constructed their set. It was very inventive. Funny in parts, and horrifying in others. It's a play that seemed particularly suited to the theater, as opposed to film. Many of the actors in the company are famous in Turkey, and they all worked well together as an ensemble. Their scene shifts were like a dance at times. They perform upstairs in C venue #34, and the sight lines were great. The play is presented in Turkish, with English subtitles.
Well... we had good intentions of posting this last night, but we ran out of steam.
Today (Saturday) started bright and early, with Glenn flyer-ing on the Mile, and our 2nd performance, with an audience of 22! We weren't able to bask in our happiness at having a relatively full house, because today was Meet the Media Day at Fringe Central. Almost everyone wanting to promote a show, lines up at Fringe Central, starting at 11 A.M. or so. At 1 P.M. they open the doors and you line up at different tables to pitch your show to people that might either review it, or possibly write about it. Since our show starts at 11:35 A.M., that meant by the time we got to Fringe Central, the line stretched halfway to Albany, New York.
Lucky for me, a fellow producer, who is living one floor below us in the dormitory apartments, spotted me in my bridal gown and by the time we were done chatting, I had a much better place in the line than I deserved. The next few hours are a blur. I waited in many, many lines. I handed my press release and flyer to people who seemed genuinely interested in my pitch, but there were thousands of people there, and at least 20 other people in bridal gowns (most of them men).
I'd waited over an hour and a half in a line for the BBC, when a young man leaned in to the new group of friends I'd made, and interrupted our discussion about racism, by shouting "BBC isn't interested in theater, they only want comedy!" Half of our group (including me) left to find other lines to stand in. It was very discouraging and those that left the line, felt bitter. I plan to write a strongly worded letter to Jennifer Saunders, who I believe has close ties with the BBC, and she ought to be able to do something to improve the BBC's communication with the general public. Even writing NO THEATRE on a scrap piece of cardboard, and taping it to the BBC sign would have saved so many people, countless wasted hours in line.
We hadn't had lunch before we high-tailed it to Fringe Central. People wearing blue t-shirts came through the crowds with trays of free beer today. Deuchars brewery supplied small glasses of free beer for people standing in line. I had a Flying Scotsman, and an Edinburgh Castle and then I didn't care what I had, because it was way past lunch time. I think I had 4 or 5, but on an empty stomach. I'm pretty sure I waited in the same line twice, because I forgot which lines I'd stood in. By now it was nearly 6 o'clock. Oh, it was definitely time to eat. Comfort food it was. Mosque Kitchen doesn't disappoint. 3 curries and rice, plus a garlic naan. I get the feeling by the end of the Fringe I'll walk into the Mosque Kitchen and just ask for "the usual", and they'll know exactly what I want.
Tomorrow is the laid back press launch for the Space venues. We don't have a show, and we hope to find a nice breakfast place, and maybe see a show or two. We walked to the base of Arthur's Seat today, and nature is beckoning as well. There's no end of enticements in Edinburgh, just a finite amount of energy.
Calling all HuffPost superfans!
Sign up for membership to become a founding member and help shape HuffPost's next chapter